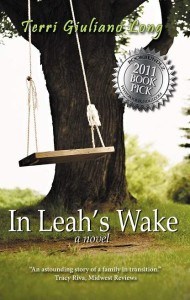 This has been a wonderful week with some amazing news. I knew it was going to be a good week when I realised that In Leah's Wake has now sold 100,000 copies worldwide! I owe such a debt of gratitude to everyone who has supported me on this journey, whether it has been by buying the book, hosting me on a blog or helping me on my publishing journey. Thank you to everyone!
I had the pleasure of being featured on Books Are Magic as part of my tour with Orangeberry Book Tours. In Leah's Wake is currently being offered in a giveaway on site – the giveaway runs until mid-April so don't forget to stop by.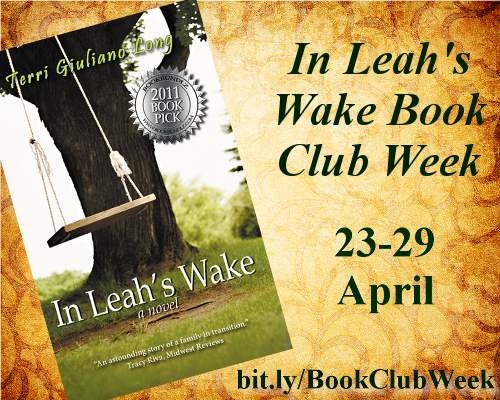 I've also been excited to announce the In Leah's Wake Book Club Week, taking place April 23-29! Whether you're part of a book club that has read or would like to read In Leah's Wake, or a reader who has enjoyed the book or is considering adding it to your shelf, there will be events to help bring the book to life.
To see a full list of events and find out how to get involved click here. You could win an Amazon gift card worth $100 or a set of up to 20 copies of Nowhere to Run for a book club or reading group!
Coming up
This coming week my tour with Orangeberry Book Tours continues. I'll be appearing on Wise Words, Book Flame, Indie Writers Review, Celtic Lady's Review and Jeffrey Kosh's blog.
Please note, the views of the post author - and indeed anyone who guest posts on Day by Day - are not necessarily indicative of the views of Terri Giuliano Long and comments are moderated to filter spam/profanity only.


"Censorship always defeats its own purpose, for it creates in the end the kind of society that is incapable of exercising real discretion."