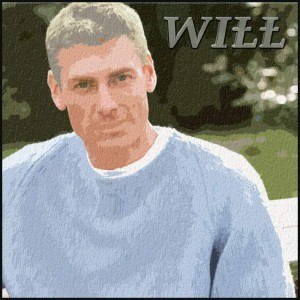 What are your best and worst memories from adolescence?
When I was twelve, my sister ran away. Celeste was sixteen, the age Leah is now. My sister was the brains in the family, on a full boat at a boarding school on Long Island. We lived outside Philly, so we didn't see her often. When she came home, there was always a celebration.
The school changed her. She was a quiet kid, studious. I remember watching her at the kitchen table, highlighter in hand, studying, intent. We were different. I was an athlete, so we hung with different crowds. But I respected my sister. She was special and I looked up to her.
At the start of her junior year, she took the train to DC with some friends, for a rally on the National Mall. When she came home for the long weekend in October, I hardly recognized her. She was rail thin, her hair a rat's nest. She was reading William Burroughs; she wouldn't stop talking about him. Later, we learned that she'd been dropping acid and cutting her classes.
My parents planned to have a talk with her over the Thanksgiving holidays. I wish I could tell you why they didn't do it sooner. They were probably afraid of losing her. A few days before Thanksgiving, we got a postcard from San Francisco. She'd hitched a ride with a trucker, was camping in Golden Gate Park. 'Leaving later today,' she wrote. 'I'm fine. I'll be in touch.'
She was gone for two months. It nearly destroyed my parents. Back then, nothing was computerized. If somebody decided to fly off the radar, it was almost impossible to find them.
She appeared on our doorstep one day, emaciated and filthy. She never went back to the boarding school. She got her GED and went to Temple. She's a teacher now, married with kids. We were lucky. I see a lot of Celeste in Leah. I don't want to see my daughter go down that path.
Two years later, I had the best weekend of my childhood.
My dad managed the janitorial services for City Hall in Philadelphia. Mayor Rizzo gave him tickets to the World Series, Game 6-the Boston Red Sox against the Cincinnati Reds.
Since I'd learned to decipher box scores, I'd been tracking baseball stats, reporting back to my dad. The Sox were my second favorite team, after the Phillies. My father showed me the tickets at dinner. I didn't sleep a wink that night. The next morning, we got on a train to Boston.
We made it to Fenway in time for batting practice. We bought hotdogs and peanuts and took our seats – six rows behind the dugout. We could smell the smoke from the players' cigarettes and hear Yaz, psyching up his teammates. In the eleventh inning, with Griffey on first, Morgan slammed a line drive into deep right. Evans sprinted back, across the warning track- God, what a catch! Amazing! Then Fisk hit that twelfth-inning homer for the win and tied up the Series.
It was the game of a lifetime. I'd always been close to my father. Now he was my hero.
I've got a lot of good memories from my childhood. I want the same for my kids. I want them to have a good life. I can be hard on them, especially Leah. As I say, we were lucky with Celeste. Things turned out okay. But I know what can happen. I'm not about to take any chances.
About Will Tyler: Will Tyler sells projects for North American Construction, the largest commercial contractor on the East Coast. Project oversight requires frequent travel throughout the U.S. He lives in Cortland, Massachusetts, with his wife, Zoe, and their adolescent daughters, Justine and Leah.
About In Leah's Wake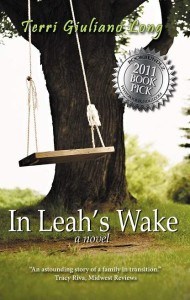 The Tylers have a perfect life-beautiful home, established careers, two sweet and talented daughters. Their eldest daughter, Leah, an exceptional soccer player, is on track for a prestigious scholarship. Their youngest, Justine, more responsible than seems possible for her 12 years, just wants her sister's approval. With Leah nearing the end of high school and Justine a seemingly together kid, the parents are set to enjoy a peaceful life…until everything goes wrong.
As Leah's parents fight to save their daughter from a world of drugs, sex, and wild parties, their divided approach drives their daughter out of their home and a wedge into their marriage. Meanwhile, twelve-year-old Justine observes her sister's rebellion from the shadows of their fragmented family-leaving her to question whether anyone loves her and if God even knows she exists.
Can this family survive in Leah's wake? What happens when love just isn't enough?
***
Margot Livesey, award-winning author of The Flight of Gemma Hardy, calls In Leah's Wake, "A beautifully written and absorbing novel."
Amazon ~~ Amazon UK ~~ Barnes & Noble
Character quiz