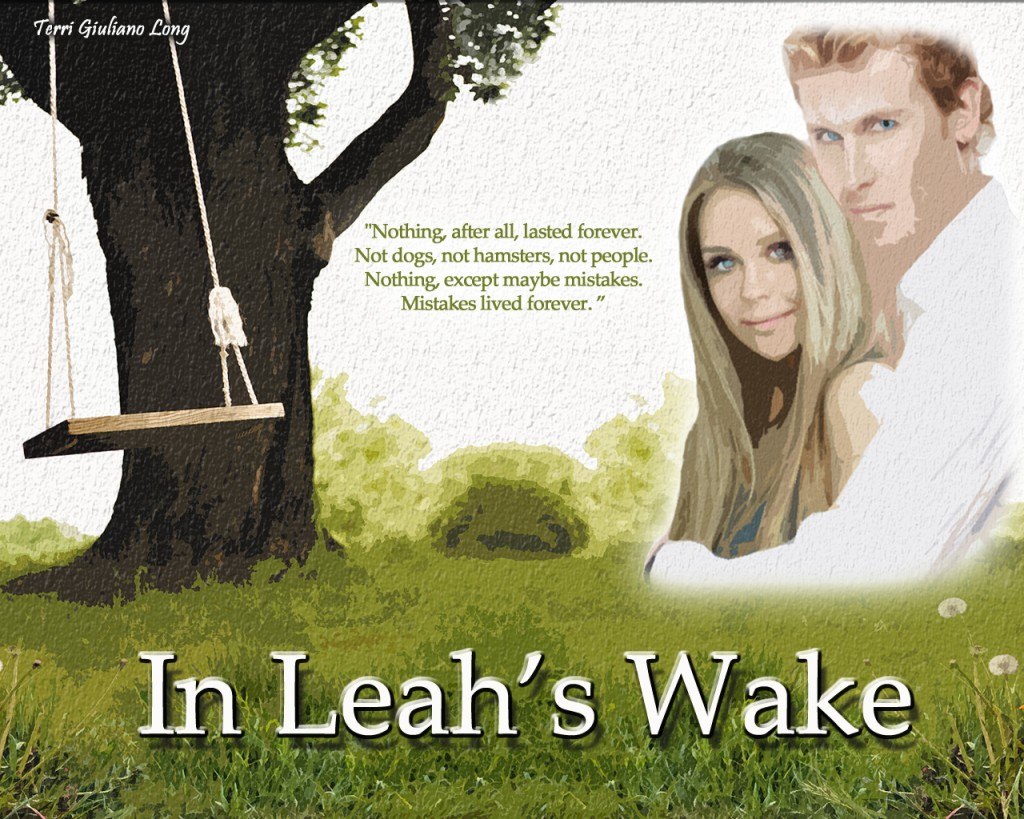 "I think I will like Justine the best. I have not read this book yet but I think I will like her best because I always love it when the little sister has to save the big sister from falling off the deep end."
Brittany
"Justine stands out for me as the best character in In Leah'sWake because I can relate to her most of all. Growing up I was the younger of two brothers and though my older sibling did not go down the same road as Leah you could say he was one of the typical terrible teens, argumentative and partial to drinking too much.
My teen years were relatively easygoing with few arguments with my mother. I was more studious, quiet and easygoing and I put this down to observing my brother as a teenager. I didn't like what I saw but, like Justine, I didn't take sides. I tried to keep harmony between all concerned. I do feel for Justine in the novel. As Leah becomes increasingly out of control all the focus is on her, while poor Justine is largely ignored save by her loyal companion, Dog.
I'm not a parent myself but I imagine it's a difficult balancing act when you have more than one child. While Justine is really together and reliable, her parents don't think she needs as much focus as Leah who is clearly going off the rails. Long's novel offers two very different girls in Leah and Justine, a striking picture that will be familiar to many siblings throughout the world, including me."
David, The World According to Dave
"I would say that my favorite character would have to be Leah herself. She no longer wants to be perfect. It shows that she's human just like the rest of us. I lived with someone who thought they were perfect (and only in their own mind) and it was hard when you were less than perfect yourself. She's someone that people can identify with."
Lynn, Romance Reader Enthusiast
"I have a real soft spot for Jerry. I think the fact that he manages to have such a pivotal role in a book that is full of strong characters says a lot about how well he has been written. And I really feel for Jerry – he is such a stand up guy, always trying to do the right thing but he has his own internal conflicts. He's a great example of the fact that nice people often have to work at being nice – nothing comes easy to anyone!"
Donna, Book Bags and Cat Naps
About In Leah's Wake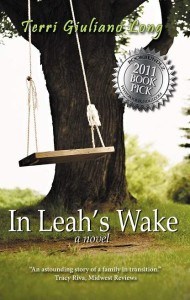 The Tylers have a perfect life-beautiful home, established careers, two sweet and talented daughters. Their eldest daughter, Leah, an exceptional soccer player, is on track for a prestigious scholarship. Their youngest, Justine, more responsible than seems possible for her 12 years, just wants her sister's approval. With Leah nearing the end of high school and Justine a seemingly together kid, the parents are set to enjoy a peaceful life…until everything goes wrong.
As Leah's parents fight to save their daughter from a world of drugs, sex, and wild parties, their divided approach drives their daughter out of their home and a wedge into their marriage. Meanwhile, twelve-year-old Justine observes her sister's rebellion from the shadows of their fragmented family-leaving her to question whether anyone loves her and if God even knows she exists.
Can this family survive in Leah's wake? What happens when love just isn't enough?
***
Margot Livesey, award-winning author of The Flight of Gemma Hardy, calls In Leah's Wake, "A beautifully written and absorbing novel."
Amazon ~~ Amazon UK ~~ Barnes & Noble
Character quiz