In a terrific post, the first in her new series, 'Authors Gone Wild,' blogger/reviewer Naomi Blackburn discusses book review ethics and the practice of inflating reviews'
Naomi writes: '. . . in the world of self-publishers, Indie publishers (small presses), and even big publishing houses, competition for book reviews has reached a new level of fierceness. . . One of the whispers going around Goodreads and Amazon has to do with the fabrication of reviews by friends or family of the author to prop up a book's ratings, thus increasing its visibility.'
Not surprisingly, many authors have voiced concerns. If, as Naomi suggests, readers doubt these reviews, what does this say about legitimate 4- and 5-star reviews? Are all 5-star reviews considered suspect? How do readers determine which are which?
This skepticism is discouraging, especially for indie authors striving to be taken seriously. Although this may change, traditional media currently refuse to review indie books, putting greater emphasis on consumer reviews. In my view, the problem is less with the reviews themselves than with the lack of transparency.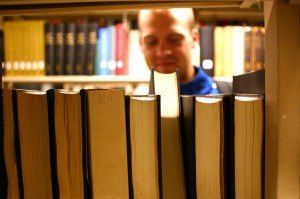 I may be alone in this–generally, I don't see a problem with family or friend reviews. After all, consumer sites allow anyone to post a review. On Amazon, you must have an Amazon account; this at least guarantees the reviewer is a real person (with a credit card) and limits the number of reviews she can post for a particular product to the number of cards in her (or his) wallet.
To my knowledge, Amazon has the strictest policy. If reviews left by enemies are not censored, why is it fair to censor reviews written by friends? Furthermore, if an author has spent time building a platform, in all likelihood he or she has gotten to know many other authors. Should all these author-friends also be forbidden to leave a review?
Don't get me wrong: I understand the frustration Naomi expresses. Readers don't want to be fooled by inflated reviews. I don't blame them a bit: I don't either. The real problem, at least as I see it, is not with 5-star reviews but that there's no way to know who wrote them. Ditto 1- and 2-stars, often also one review wonders and also in some cases written to serve an agenda.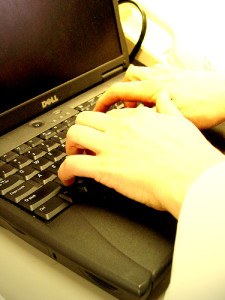 I understand why reader and consumer sites allow anonymous posts. Their business model requires the sites to drive traffic. Allowing anonymity encourages more posts, thereby increasing traffic. Problem is, there is no accountability. Reviewers can say whatever they please, knowing they won't be called out. Lest it seem undemocratic to suggest that the sites require users to post their real name, there is precedent: in response to bullying and other nastiness in comments sections, some news outlets now require users to post under their real name.
A simple solution might be to require disclosure. Any reviewer who receives a free product in exchange for a review is required by law to disclose receipt of the freebie. If an author sends a book to someone (usually a blogger) in return for a review, the blogger must – and most do – disclose this info in their review. If consumers were required to disclose their connection to the author, in other words identify as a friend – or foe – readers, armed with this information, could decide whether or not to take the review seriously. The policy would, of course, be unenforceable – it would rely on the honor system. And we all know what that means. J
Seriously, there are plenty of legitimate reviewers and ways for readers to find legit reviews. In a story for IndieReader in December, I offered several ways for readers to find reliable, unbiased book reviews: e.g., follow a book blogger or check out the reviews on sites like Kirkus, Publisher's Weekly or IndieReader.
The story also appeared in the Huffington Post.
Naomi graciously allowed me to interview her for that story. Thank you once again, Naomi!
Okay, off the high horse. Thank you for listening and putting up with my rant!
If this topic interests you, don't miss Naomi's next Authors Gone Wild column! On Tuesday, May 23, she talks about authors who, out of envy, competitiveness or pure spite, post damning 1-star reviews.
What's your opinion about reviews posted by an author's family and friends?
Please note, the views of the post author - and indeed anyone who guest posts on Day by Day - are not necessarily indicative of the views of Terri Giuliano Long and comments are moderated to filter spam/profanity only.


"Censorship always defeats its own purpose, for it creates in the end the kind of society that is incapable of exercising real discretion."