Read, Write, Give: Interview with Angela Donner (Library Girl Reads and Reviews)
"I'm a wife, mother, daughter, librarian, reader, blogger, and introvert. New experiences make me incredibly nervous and I can tell that my girls are going to pull me out of my comfort zone in so many ways. I'm told that my best feature is my smile and that my girls look just like me. My wonderful husband works hard so I can stay at home with the girls but he tells me that he will put me back to work once they are both in school. Family is by far the most important thing in my life."

Tracey Garvis Graves: On the Island, On the Shelf, On the Screen
"A year ago this month, I received the final form rejection for a book I'd written called On the Island. The agent wasn't interested in seeing any part of the manuscript, and neither were the 13 other agents before him who had also passed on requesting the material. In hindsight, I was probably naive in thinking that anyone would take a chance on a debut novel that didn't fit neatly into a single genre and had, quite frankly, a somewhat risky storyline (though not nearly as salacious and titillating as some commenters on the Internet – who haven't read it – loudly proclaim it to be)."
Tahlia Newland: You Can't Shatter Me – A Young Adult Novella With A Point
"Tahlia, thank you so much for joining me! Can you tell us about' You Can't Shatter Me?
It's about a superhero wanna-be called Carly who steps between a bully and his prey, then becomes his next victim. An old hippie shows her a kind of magic that's supposed to make her invincible, but Carly still has to learn how to use it before the bully strikes again and her nerdish, karate-trained boyfriend resorts to violence."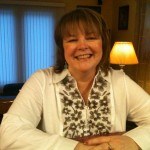 Cynthia Harrison: The Rules of Romance Writing
"Many people believe that creative writing should have no rules. At least in my own experience, this is only true for big name authors who know the rules but choose to break them. For first timers, especially first time romance writers, there are hard and fast rules, some of which I was completely unaware until I worked with an editor on my new release, The Paris Notebook."

Writing Prompt: Larger than Life Characters
"In a blog post called How to Write the Breakout Novel: Part 2 – Larger-Than-Life Characters, Sarah Davies, an agent with the Greenhouse Literary agency, writes: "Character is revealed pre-eminently by conflict and dilemma – all of which must move us towards your big moment of revelation as the story reaches its climax.""

Indie Reader: Stop the Goodreads Bullies: Retaliation and Backlash
"Earlier in the month I posted 'Review Wars: Why Be Caught in the Drama?' Little did I know that just days later a brand new drama would unfold as I learned about Stop the Goodreads Bullies, a site aiming to 'out' 'bully reviewers' in the most cowardly – and dangerous – of ways. I'm incensed by their approach, not least of all because it could endanger reviewers, but also because their actions make it even more difficult to have a frank and open discussion about bad behavior – from authors and reviewers."

Terri's Kitchen: Lemon Meringue Pie
"When people get to know me they realize I have four loves: my family, writing, travel and – of course! – food. I hope you'll join me every week for Terri's Kitchen, and let me share some of the recipes that have been perfect for special times, family moments, or simply a quite rich treat!
This week's recipe is an amazing dessert that I've loved to make for many years but this Lemon Meringue Pie recipe from Epicurious is one of the best I've come across!"

Jump On Board For #BlogFlash2012: 30 Days, 30 Prompts, 30 Posts
"I'm excited to be running – and taking part in – the #BlogFlash2012 challenge in August. The premise is simple: 30 days, 30 prompts, 30 posts. Every day there will be a different image/word prompt to inspire your writing, which could be anything from flash fiction to a real life anecdote. Find out more below and hopefully you'll join the challenge too!"
Related posts
Please note, the views of the post author - and indeed anyone who guest posts on Day by Day - are not necessarily indicative of the views of Terri Giuliano Long and comments are moderated to filter spam/profanity only.


"Censorship always defeats its own purpose, for it creates in the end the kind of society that is incapable of exercising real discretion."