Terri's Travels: A London Tale
Two summers ago, Dave and I travelled to England and Scotland with our daughter, Natalie, and her husband, Chris. Natalie and Chris were in graduate school and couldn't leave until the semester was over. Dave and I left ahead, giving us a chance to adjust to the time change. Two days after we arrived, Natalie and Chris flew into London, and then took the train to the King's Cross, where we all met and headed to Edinburgh.
After a wonderful week in Scotland (a trip I'll detail in another post), we flew back to London.
From here, Dave and I would spend a week in Windermere, in the Lakes district. Natalie and Chris would be leaving for Boston the next day. To celebrate their last night, Natalie and Chris invited us to a play.
While we waited for our flight, we logged onto the theater site. Together, we decided to see The Woman in Black. The return flight and cab ride back to our hotel would take a few hours and our schedule would be tight, so Chris booked the tickets on the spot. As we had no way to print our tickets, Chris arranged for them to be available on call.
We arrived at our Knightsbridge hotel with just enough time to change, grab a quick dinner, and head to the theater.
We arrived a few minutes before curtain. The clerk, unable to locate our tickets, asked Chris for a receipt, which of course we couldn't produce. He called the manager and they looked through another file. Still no tickets. Graciously, they invited Chris to log into his email account from their computer.
Nothing. Apparently, the order had never gone through. Dejected, we turned away.
As we neared the door, the manager came up behind us. 'I don't want you to miss the play,' he said. 'I have seats available. They're in the balcony, if that's all right?'
We were speechless.
At intermission, we made our way to the crowded restroom and then headed back upstairs. We had no sooner reached our seats, when the theater manager approached us again. 'I can move you to a bit closer to the stage,' he said. 'If you're interested.'
And so we watched the rest of the play from our box seats to the left of the stage.
With his random act of kindness, the theater manager showed us that, no matter who we are, where we go-or where we're from-in our humanity we truly are more alike than different. And he made that night one the four of us will always remember!
To celebrate the magnificent country of England, host to the 2012 Summer Olympics, I've asked my brilliant and wonderful publicist and assistant, Donna Brown, a British national, to share some things that are typically English. I hope you enjoy!
The Best of British
by Donna Brown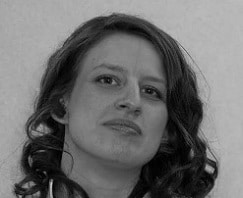 I love the UK. I often moan about it but actually I'm fiercely proud of our culture and many (but not all!) aspects of our history. I have lived all over the country, from Somerset, to Dorset, to Yorkshire, to London. I was born in Yorkshire and have remained here for the last decade. It's beautiful, steeped in history and tradition and, yes, it's full of quirks. Terri has very kindly invited me to share some things that to me are typically British or English. The list could be epic but I've whittled it down and here are some of my favourites.
An abundance of tea
The tea myth? It's absolutely true. I love my tea. Ideal in a crisis – when someone is in tears and comforting words fail you, "Let's have a nice cuppa" is the perfect resolution. I'm not a dainty tea drinker – tea cup, thin slices of lemon etc. I like it in a big mug, well stewed, sweet and strong. Tea may not be unique to the UK but our way of massacring this drink is unique to us I think!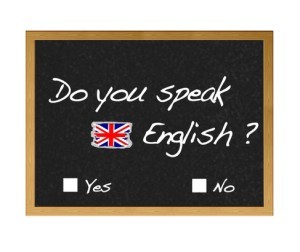 Our language
I am so proud of our language. I am not anti-change – I know language must evolve – but for now I am holding on to our -ise and our -our. I'm not walking on the sidewalk even if you are – for me, it's the pavement all the way. I dislike our often very short-sighted view here that everyone will speak English so why learn other languages but I am heartened by the fact that English is so widespread that we can interact with others from across the world.
Our politeness
We are polite. Perhaps sometimes too polite – we don't always know how to directly say, "Hmm, that doesn't work". To be honest, we don't always know how to respond to "Hmm, that doesn't work" when it's said to us – so if you wonder why we suddenly seem crestfallen, that's why. However, despite arguments that manners are on the wane in the younger generation or in busier cities, there are many parts of the UK that are overflowing with politeness and kindness – as Terri's story above highlights.
Our queuing
Sadly, the art of queuing is slowly being eroded away in the UK, which is a shame. Previously, it was drummed into every infant that if you wanted something you had to wait. You learned in school that forming an orderly line was just as essential a daily lesson as maths or science.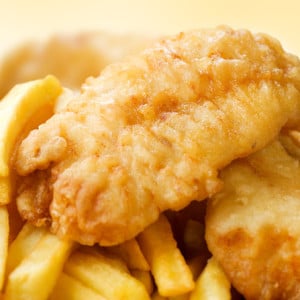 Our fish and chips
No day out to the seaside is complete without good old English fish and chips. Despite movements to make this a little healthier in recent years, this is still an unhealthy and indulgent treat (which doesn't prevent my Dad wanting it for every other meal!). If fish doesn't suit you, how about a sausage dropped in batter and fried? Or Spam dropped in batter and fried? Or even a candy bar dropped in batter and fried?
The weather
Yes, it's absolutely true: if you visit the UK, be prepared to have an umbrella one minute and a sun hat the next. The weather is unreliable and interchangeable. Summer is always amusing – people leave the house dressed for a chilly day and by lunchtime they're stripping off as much as possible. The slightest glimmer of sun sees an abundance of sun-deprived white limbs suddenly appearing across the streets of the UK. However, our climate also affords us some beautiful countryside, flora and fauna and for that I am incredibly grateful and more than willing to invest in a good pair of wellies!
So there you have it! Oh – I missed the Olympics. Of course, that's not a regular part of life here in the UK but it's an important time for us here. Being up here in the north, I'm not feeling the excitement as much as if I still lived in London but I have picked up a great vibe of pride. So, go Team GB!
Oh… did I mention our pride? Several times? Yes… that's the other one…!
About Donna Brown
Donna Brown is a blogger at Fragmentary Thoughts, writing about books, mental health, culture and cats on a regular basis. She's been blogging for the last few years and addicted to the internet for longer than she cares to admit. She lives in Yorkshire, UK surrounded by books and cats.