I'm thrilled to welcome Carlie M A Cullen to the blog today. During #BlogFlash2012 in August, Carlie produced wonderful posts again and again, supported by incredible pictures. She's now released her first novel, Heart Search: Lost.
A Pinch of Magic
by Carlie M A Cullen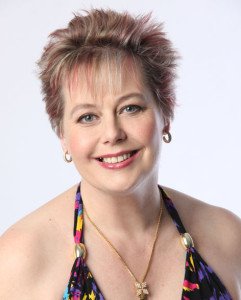 One of the questions authors are most often asked is, 'what inspires you?' or 'where do you get your inspiration from?' There are several answers to these questions, but I'm only going to give you a couple and join them together…
Look around you and what do you see? You might be in your lounge or kitchen, and now you're thinking I'm crazy, right? No. Look at the character of the room you're in and the objects in it which make it a home; things like ornaments, for example. Now let your imagination run riot.
If you live in an older house, think of who might have lived there before you and what secrets they had, what type of lives they led, what skeletons they had in their closet. Using your imagination now, you can craft a character who might have been a spy, someone who practised witchcraft or Satanism, a childless widow who wrote children's stories, or they could have been a serial killer, a detective or a victim of abuse. Once you have decided what character they are, you can start to build a profile for them. Think of the rooms in your house and what each might have witnessed with your character in mind. Now you have the beginnings of a story.
If you live in a brand new house and are the first occupants, what could have been on the land previously? Could it have been a church, an old mental asylum or prison, or an old house with a chequered past sited there? What could be buried there? Is it the site of an ancient burial ground, an underground volcano or a murdered mafia don?
Let's look at objects. A mirror hung anywhere in your home could be a portal to another world, dimension or planet. A steamer trunk could hold myriad clues leading to hidden treasure. A carved wooden box might contain an amulet (you could have a lot of fun with this one): it could be a clue to a murder victim; perhaps it has writing on the back which, if said aloud, could bring the dead back to life or summon a demon or faerie; maybe, if worn, it acts as protection – I could go on for ages, but I'm sure you get my drift. An ornament of a magical creature, i.e. a dragon, conjures numerous possibilities. A 'normal' plant sitting on the sill by a window could have special healing properties.
Now let's look out the window – what do you see. Maybe there's a man or woman or both walking past your house. Do you now have another one or two potential characters? Are they aliens in a human skin, jewel thieves planning a big heist, terrorists, human traffickers, time travellers or demons? If there are trees or woods nearby, there could be dead bodies buried, faerie rings, a space ship hidden in a cave, a thief's stash secreted in a tree or strange carvings on the bark. If there is water close to you (a pond in your garden or a lake within sight), what could live in there? Does the water have magical properties?
Inspiration can be gained from the most mundane objects, the most ordinary of sights and everyday items. All you need is a pinch of magic called imagination.
About Carlie M A Cullen
Carlie M A Cullen was born in London. She grew up in Hertfordshire where she first discovered her love of books and writing. She has been an administrator and marketer all her working life and is also a professional teacher of Ballroom and Latin American dancing.
Carlie has always written in some form or another, but Heart Search: Lost is her first novel. This was launched 8th October 2012 through Myrddin Publishing Group and work has started on book two: Heart Search: Found. She writes mainly in the Fantasy/Paranormal Romance genres for YA, New Adult and Adult.
Carlie is also a professional editor.
Carlie also holds the reins of a writing group called Writebulb. Their first anthology, The Other Way Is Essex, was published September 2012 under Myrddin Publishing Group.
Carlie currently lives in Essex, UK with her daughter.
About Heart Search: Lost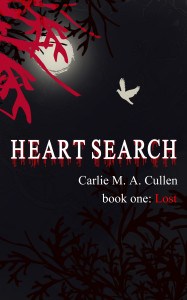 One bite starts it all . . .
When Joshua Grant vanishes days before his wedding his fiance Remy is left with only bruises, scratch marks and a hastily written note. Heartbroken, she sets off alone to find him and begins a long journey where strange things begin to happen.
As Joshua descends into his new immortal life he indulges his thirst for blood and explores his superhuman strength and amazing new talents while becoming embroiled in coven politics which threaten to destroy him. But Remy discovers a strength of her own on her quest to bring Joshua home. 
Fate toys with mortals and immortals alike, as two hearts torn apart by darkness face ordeals which test them to their limits.