For the next few days, I'm hosting the Meet the Family Holiday Hop, a celebration of families (both real and fictional) at the holidays! If you'd like to join the hop, it's not too late. Simply post on your blog any date 10th-13th December and then add your post link to the linky at the bottom of the post.
Meet the Tylers: Zoe Tyler
Although I love the holidays with my own family, I want to share the family traditions of the Tylers this week. The Tylers are the family featured in In Leah's Wake. On Monday, I shared an introduction to the book and the family. Yesterday, I shared Leah's favorite holiday tunes. Today, I'm sharing Zoe's favorite holiday recipes.
Zoe Tyler holds a master's degree in social work and is employed by Cortland Child Services. She is founder and executive director of 'Success Skills for Women on the Move,' a motivational workshop for women seeking life changes. She lives in Cortland, Massachusetts, with her husband, Will, and teenage daughters, Justine, 12, and Leah, 16.
Zoe Tyler: Holiday Favorites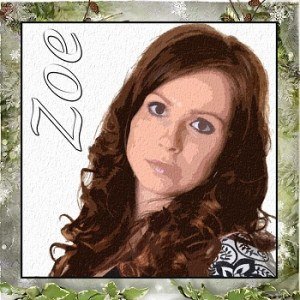 This has been a difficult year for the Tyler family. Still, I feel blessed to have a caring husband and two beautiful children. I know in my heart that next year will be better. I hope it's a wonderful year for you too!
Baking cookies has always been one of my favorite holiday traditions. We arrange cookies on trays and put them out on Christmas Eve and Christmas day to serve to family and friends who stop by. Cookie trays are also terrific hostess gifts, the perfect treat for holiday parties.
When the girls were younger, we gave their teachers assorted home-baked cookies as a holiday gift. We separated the cookies with foil and wrapped the boxes in bright red ribbon, tied in a bow. I'm not sure who was more excited–the girls' lovely teachers or Justine and Leah.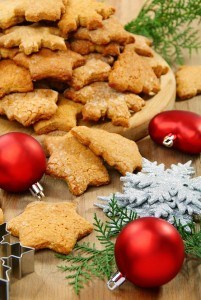 Today you can buy pretty holiday boxes at party specialty shops or department stores like Target. Like most busy moms-hmm, busy mom: isn't that redundant?-I'm always looking for ways to simplify and save time. If you're in a bind, you can buy bakery-made or slice- and-bake cookies to decorate. Although I have often been tempted to do that, baking relaxes me and it's something I enjoy-and love doing with the girls–so I've not yet gone the decorate-only route. For any moms or dads who do, I have only one thing to say–good for you!
Over the years, as we've found or been given new recipes, we've changed the cookies we've baked. Rather than overwhelm anyone with dozens of recipes, I've selected six of our favorites. Please enjoy!
Lots of love and holiday cheer to you and yours,
Z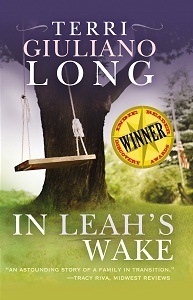 A Story of Love, Loss, Connection, and Grace
At the heart of the seemingly perfect Tyler family stands sixteen-year-old Leah. Her proud parents are happily married, successful professionals. Her adoring younger sister is wise and responsible beyond her years. And Leah herself is a talented athlete with a bright collegiate future. But living out her father's lost dreams, and living up to her sister's worshipful expectations, is no easy task for a teenager. And when temptation enters her life in the form of drugs, desire, and a dangerously exciting boy, Leah's world turns on a dime from idyllic to chaotic to nearly tragic.
As Leah's conflicted emotions take their toll on those she loves-turning them against each other and pushing them to destructive extremes-In Leah's Wake powerfully explores one of fiction's most enduring themes: the struggle of teenagers coming of age, and coming to terms with the overwhelming feelings that rule them and the demanding world that challenges them. Terri Giuliano Long's skillfully styled and insightfully informed debut novel captures the intensely personal tragedies, victories, and revelations each new generation faces during those tumultuous transitional years.
Recipient of multiple awards and honors, In Leah's Wake is a compelling and satisfying reading experience with important truths to share-by a new author with the voice of a natural storyteller and an unfailingly keen understanding of the human condition: at every age.
Check back tomorrow when Justine and Will will be sharing their holiday favorites and more posts will be added to the linky, as others share their 'Meet the Family' posts! Would you like to know what the family pet, Dog, wants for Christmas? Check out this entry I did for the All Pets Want for Christmas hop.
Wondering which In Leah's Wake character you are? Take the character quiz to find out!
Giveaway