"The idea has been out there for some time – indeed several authors I interviewed for this article had it themselves at one time or another. But a serious effort is finally underway to aggregate expert reviews of books."
David Vinjamuri, The Trouble With Finding Books Online (Forbes, 2013)
Earlier this week IndieReader published my post about Kickstarter as a funding source for publishing projects. There's more exciting Kickstarter news for authors and readers today, as the Kickstarter project for Rabble Reads is launched. The concept behind Rabble is fantastic: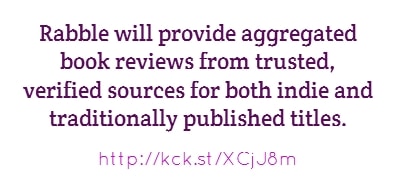 Just as Metacritic has become the go-to source for amalgamated movie reviews, Rabble Reads aims to bring together reviews from respected and knowledgeable book reviewers. Tired of wading through reviews on Amazon and Goodreads, unsure of which may be by sock puppets? IndieReader founder Amy Edelman Holman knows just how you feel: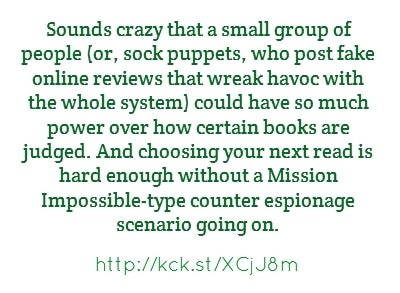 Of course, no one can deny that Goodreads is an amazing tool for authors. New service Riffle also offers many benefits, acting as a form of literary Pinterest. However, anonymity, lack of accountability and lack of vetting make such sites open to abuse. Rabble allows users to have a trusted source for finding books, safe in the knowledge that the only motivation driving the reviewers is a love of books and reading and a desire to share their honest, unambiguous and uninfluenced thoughts with others. For this reason alone, I wish Rabble every success, and – with the people behind the scenes – I know that failure is not an option!
Funding options? They start at just $1 and various perks are offered
Funding drive ends? 27th March
Initial goal? $10,000
Is payment safe? Completely! Kickstarter actually uses Amazon payments so if you have an Amazon account this could be the fastest task you clear today
How else can I help? Share the Kickstarter link, embed the widget on your profile, share the video – it all helps immensely!
Anything else? Amy is appearing on BlogTalkRadio with The Indie Exchange on 7th March at 2 p.m. EST. Tune in and she'll be able to answers any questions you might have about the project!