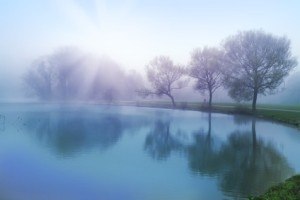 I was incredibly touched to be invited to Susan Salluce's blog this week, where I spoke about grief and recovery. I was not alone: Rachel Thompson, Mike Leimbach, and Susan shared their own moving experiences. Grief Specialist Barbara Rubel also shared her thoughts.
Here are a few small excerpts from the piece. I hope, after reading these, you will consider reading the full piece. I'm sure it will resonate with everyone who has ever suffered a loss.
Susan Salluce: "Birth and death are perhaps the two most transformative events that affect the living, causing us to reflect on our own mortality, quality of life, begging the question: am I living each day to the fullest?"
Rachel Thompson: "No death is easy. The atoms that occupied that person's space vanish and we are left to deal with a hollow emptiness that pales as a replacement. This isn't about how we die – we are all too well aware already."
Mike Leimbach: "I did a great deal of soul searching, and came to the conclusion that I didn't want to look back on how I handled myself through this time. I was tired of being disappointed in myself. I had to wrap my head around idea that I could both accept my circumstances as they were and do what I could to promote treatment and emotional healing. I wanted to be proud of how I dealt with a challenging life."
Matty and KK
For my own piece, it was an opportunity to remember – with great love – Matty, who died tragically and unexpectedly in November 2012:
"We talked a lot in those first few weeks about Matty and his life, the life they'd been making together. Matty had had his first epileptic seizure at 15; despite seeing one specialist after the next, his seizures had been getting worse. He was exhausted, stressed out at work-neither good for someone with a seizure disorder. He spent hours, sometimes working into the wee hours of the morning, in front of his computer. Often it's not until after the fact that you see all the warning signs of a catastrophic event. With Matty that was certainly true. In time, his death began to seem inevitable. Then, it just hurt.
KK couldn't imagine ever being happy again, she often said. Occasionally, when she caught a breath, she'd ask how long this deep depression would last. Would she cry every day for the rest of her life? A friend of a friend had lost her boyfriend two years earlier and still hadn't moved on. We all handle grief differently; there was no way to reassure her. One step at a time, I always said. That's all we can do."
Read the full post on Susan Salluce's blog.