In publishing, few subjects raise more ire or elicit more distrust than book reviews. The New York Times story "Swarming a Book Online," says reviews "on Amazon are becoming attack weapons, intended to sink new books as soon as they are published." Author David Streitfeld writes:
In the biggest, most overt and most successful of these campaigns, a group of Michael Jackson fans used Facebook and Twitter to solicit negative reviews of a new biography of the singer. They bombarded Amazon with dozens of one-star takedowns, succeeded in getting several favorable notices erased and even took credit for Amazon's briefly removing the book from sale.

"Books used to die by being ignored, but now they can be killed – and perhaps unjustly killed," said Trevor Pinch, a Cornell sociologist who has studied Amazon reviews. "In theory, a very good book could be killed by a group of people for malicious reasons."
---
Because it's so difficult to separate real from malicious-or sock puppet-reviews, Amazon and other sellers and book sites have so far refused to get involved. Streitfeld writes: . . . "Mr. Pinch, the Cornell researcher, said he got the sense that 'Amazon is hoping that all these problems with positive and negative reviews will go away.' He added: 'But as more and more abuses come to light, the overall effect will be a slow undermining of the process. There are so many ways to game the systems.'"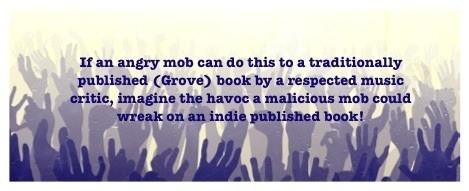 ---
Rabble Reads: A real plan to solve the review problem once and for all
With Rabble Reads, Amy Edelman, founder of IndieReader, will legitimize book reviews, solving these problems once and for all. Like Metacritic, the popular review site for films, Rabble Reads will aggregate reviews from trusted, verified sources for both indie and traditionally published books.
To raise funds to create and produce Rabble Reads, she turned to Kickstarter, a popular crowd-funding site. By pledging as little as $1, patrons like us can help change the publishing industry!
Here are six ways we all-authors and readers-benefit from Rabble Reads
Real Reviews: legit reviews are tough to come by these days. The practices of posting sock puppet praise and leaving drive-by muggings fueled by anger or envy have left readers skeptical of consumer reviews. Rabble will be a straight-shooting, no subsidy, no BS site providing real reviews we can trust.
Accountability: reviewer names and websites will be published and linked to reviews, so readers can see-and compare-trusted critiques of a book. Readers can follow favorite reviewers, giving them the opportunity to compare reviews posted over time as well as reviews for books across and within genres.
Bias (elimination): Rabble will aggregate reviews from experienced and reliable reviewers "from trusted clubs, bloggers, and professional reviewers" eliminating both bias and the assumption of bias.
Bump (in sales): Rabble will offer readers a searchable database. A Metacritic search by review score or genre turns up great films we might otherwise have overlooked; Rabble will do the same for books.
Legitimacy: on Rabble, indie books will stand side-by-side with their traditionally published counterparts, finally earning self-published books the legitimacy and respect they deserve. Readers may be surprised to discover how well indie books stack up against their traditionally published counterparts.
Easy: Rabble will give readers an easy way to find reviews they can trust. With one click, readers will find honest reviews of popular books as well us great new books by established and emerging authors.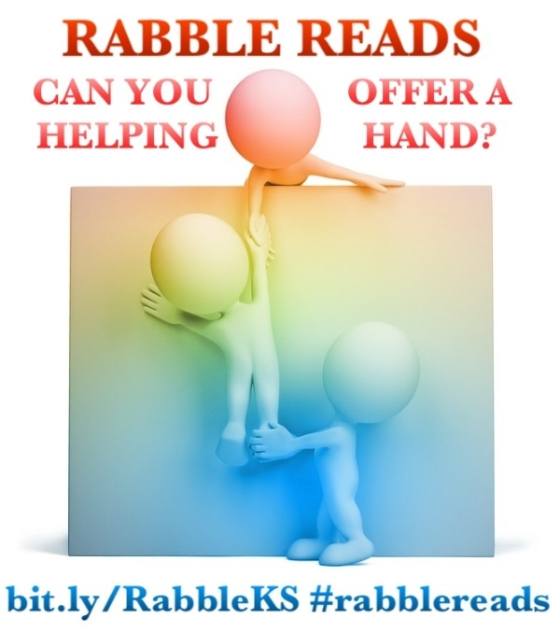 By pledging as little as $1 you can help change the publishing industry!
But Kickstarter is an all-or-nothing proposition. If Rabble fails to reach 100% of its $10,000 goal by March 26-just a few days from now!-the project gets nothing and Rabble won't get off the ground. For less than the price of a cup of coffee, you can change the publishing industry!
Time is running out. We have only a few more days to bring Rabble to life. Please pledge today-whatever you can afford, even $1-and please tweet, post and share as widely as possible! Thank you so very, very much for your help!