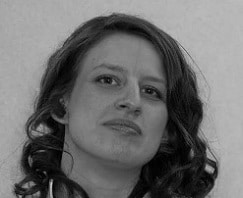 By Donna Brown: I admit, I was stunned by the Amazon/Goodreads announcement. I love Goodreads and have hundreds of books shelved there, both to read and already read. I've had some brilliant recommendations via the site too, improving all the time as my shelved book numbers grew. I had lots of questions when Goodreads announced Amazon was to acquire it, and I wasn't alone as you can see from the 2062 comments (and counting). When Terri – who knows my Goodreads love all too well – asked me to write this, I had no shortage of questions to pose…
Amazon/Goodreads Acquisition: We're All Reading Between The Lines…
…and can you blame us? For book lovers Goodreads is more than a way to share what you've read. Instead it's a community, something never more clearly demonstrated than when hundreds of books were stripped of data and volunteer librarians committed hours to rebuilding the records.
So, there are questions and lots of them.
"We built it so you can… sell it?"
Goodreads: Goodreads Librarians are volunteers* who are dedicated to improving Goodreads' data. Librarians can edit book and author information, as well as combine separate editions of books to help aggregate reviews and ratings. (*They are not Goodreads employees or representatives of the company.)
Goodreads (03/28/13): It's been a wild ride seeing how the company has grown and watching as more than 16 million readers from across the globe have joined Goodreads and connected over a passion for books.
It doesn't really come as much of a surprise to me that eyebrows are being raised by some of the volunteers who helped build this 16 million strong company. Perhaps it's a little like volunteering every week at your community library and then finding out that the community you helped build is being sold off. The members could well argue that Goodreads would never have reached such a huge number of people if not for their recommendations, promotion of the site etc, and the fact that the work of the librarians undoubtedly made the site more user friendly.
There probably isn't a satisfactory answer to this. You could argue that people committed their time willingly and I'm sure they did. It was never about earning money. Even so, it must sting a little.
"Is my Goodreads data safe?"
David Gaughran: The more data Amazon can crunch, the more accurate those recommendations will be. And the more accurate those are, the more money Amazon makes.
If you caught David Gaughran's article last week you'll see that he thinks it is all about the data. That makes sense. If Goodreads is suggesting it will largely be more 'business as usual', then data is the key thing they're going to want for their $150,000,000.
The question will be, how much data? If this is just a case of Amazon using book data to make their recommendations engine more sophisticated – and thus sell more books – there probably isn't too much to be concerned about. It's too early to know for sure, but Amazon own Audible, Shelfari and IMDB – plus 40% of LibraryThing – and so far there doesn't seem to have been any major controversy.
"What will this mean for indie authors?"
GalleyCat (quote from LibraryThing founder Tim Spalding): With Amazon in the drivers' seat, you can bet that B&N, Kobo and Indies are going to drop and be dropped by Goodreads like a hot potato.
At a guess, not much? Although I've heard it said that Amazon are terrible for indies, I've also heard it argued that indies make most of their sales through Amazon. Amazon earns on every sale and every sale is an opportunity to recommend other titles. It seems unlikely to me that Amazon would do anything to risk this income stream.
Advertising? It was always fairly indie-prohibitive to get a big 300×250 ad on Goodreads so no loss there. Self-serve advertising was a beta feature and it remains to be seen whether they will continue with it. At this stage, though, speculation that this is going to make it impossible for indies to be seen is just that: mere speculation.
"Is this going to make Goodreads unusable for Kobo and Nook readers?"
Forbes: "Out of all the commenting about books, Goodreads was the most powerful ecosystem for recommending what you read next and Amazon was a close second. Now it's just Amazon," said Vancouver-based publishing consultant Thad McIlroy.
Making Goodreads a useless environment for Kobo, Nook and Sony readers would seem to be a silly step if Amazon is in it for the data because such a step would immediately limit that data. Is this step going to put Amazon at an advantage? Absolutely but the detriment will likely be to their competitors rather than Goodreads users directly.
Of course, Kindle users are going to benefit from an enhanced experience – just as Nook users would if B&N had been the buyer – but that's a sensible move to offer more to many users and doesn't require taking something away from non-Kindle users.
"Will my reviews be merged/changed/deleted?"
Paid Content (interview with Otis Chandler and Russ Grandinetti): Maybe if we find books that don't have any Goodreads reviews we might consider that, but I don't think there's any specific plans to do that at this time.
There seems a very clear split on this issue. Some want it, some don't. Logistically, it could be a nightmare. Goodreads and Amazon have different meanings against their ratings, meaning a 3 star on Goodreads becomes a 4 star on Amazon for some. Many people have brief reviews on Goodreads that link to a full blog post. Others put a 'placeholder' review until they get around to a more comprehensive one.
Additionally, Amazon haven't been at all keen about authors reviewing other authors' works in the same genre. Goodreads allows it and this lets readers see books their favourite authors have enjoyed. Again, though, we can only speculate right now.
"What about the nasty culture?"
This is an odd one. Some people are unhappy because they think there's a vicious review culture over at Amazon. Others are unhappy because they feel Goodreads can be a little hostile. There's a simple fix to this that can come from us and we don't need to wait for Amazon or Goodreads. Let's all play nicely.
Time will tell what the answers to these questions will be. I'd say sit tight for now. The community might never be the same. That might be for the better, it might be for the worse. Until we can move beyond speculation, let's be optimistic but wary. There may be a silver lining to this Amazon shaped cloud.
Related Posts