Just in time for the holidays, In Leah's Wake is now available in audiobook! This is something I've been hoping to do for a long time, but it is quite a project. Even using ACX, a service that makes it much easier to find great talent and distribute your work, it's a long process with a lot involved. Thankfully, a good narrator and producer make all the difference, and I was very very lucky!
In Leah's Wake was narrated and produced by Amber Wallace and I have absolutely no doubt I'll be asking her to work on my future books. There's something about an audio recording that can really add a new dimension to a book. Even a book you've written! Amber injected passion into her narration and it was obvious she had every character's personality and idiosyncrasies clear in her mind. The result is an audiobook that I hope any listener will love.
In Leah's Wake: Sample
Here's a short sample from the book for you to enjoy: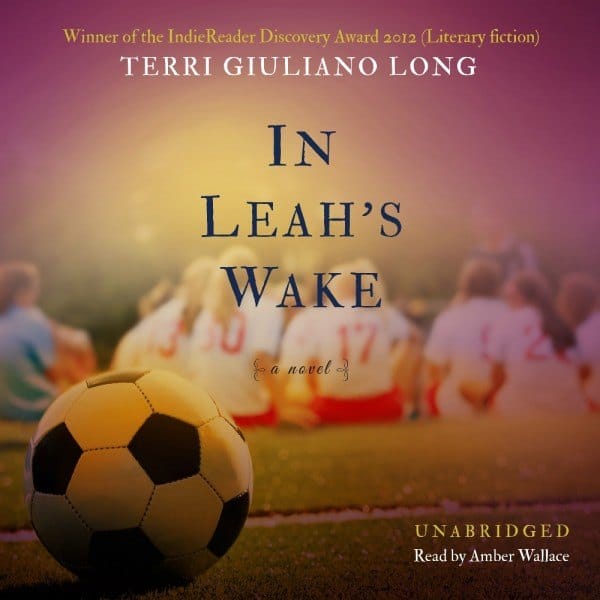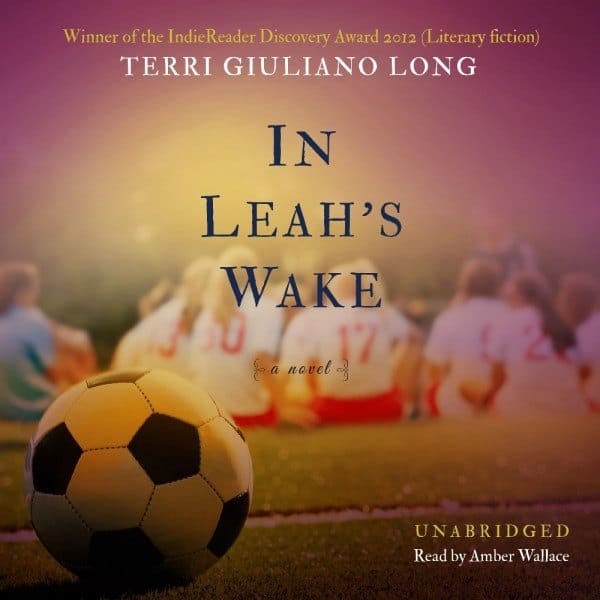 In Leah's Wake on Audible
You can now get In Leah's Wake on Audible.com and Audible.co.uk. If you're not familiar with Audible, you can either buy full price audiobooks or get a monthly subscription plan. Here are two great offers if you're a new member:
In Leah's Wake is also available on Audible UK. You can check here for their latest membership offers.
In Leah's Wake on iTunes
You can also get the audiobook on iTunes.
About Amber Wallace
I can't begin to say how lucky I was to work with Amber. She has an amazing talent and a beautiful voice. If you'd like to know more about Amber, here's her fantastic bio:
About Amber Wallace

Amber was born in Atlanta, Georgia. She is the oldest of four. She has two sisters and one brother. Amber started acting at an early age. Her first role at the age of six was, "Baby", the daughter of Diane Lane and Donald Sutherland in the TV mini-series, The Oldest Living Confederate Widow Tells All. Soon after, Amber started booking numerous voice-overs, commercials, industrials and roles on various TV shows. For two years, Amber was the announcer for The Cartoon Network in Latin America.Amber attended North Gwinnett until her hectic schedule caused her to switch to an online school, Laurel Springs. She graduated with honors as well as The Hope Scholarship. She is a member of The National Honor Societyand attended Georgia State University as an English Major with an emphasis on Creative Writing.

Thanks to her wonderful Atlanta agent, Joy Pervis, Amber landed the recurring role of "Lila" on 90210. With the continual support of Joy and her family, Amber took it a step further and moved to Los Angeles to further her career.

Amber started writing music at the age of 10 and with the help of her father, who is an audio engineer, released an EP and 2 full length CDs. She has won numerous national and international songwriting and vocal awards. Her music has been placed in TV shows and Film. She formed her own band when she was 14 and they have played in venues from Georgia to New York to Los Angeles to rave revues. You can find her music as a solo artist, Amber Brooke, and her band, Amber Brooke Band, on Itunes. She is working on an all girl band project in Los Angles called "The Lemon Boys".

When Amber is not acting or working on her music, she spends much of her time reading and hanging out with her family and her three legged tiny toy poodle Chewbacca.
– IMDb Mini Biography By: Five Star Talent Management
Audiobook thoughts
I'd love to hear your thoughts on the In Leah's Wake audiobook (sample or full!) or audiobooks in general. What do you look for in an audiobook in terms of both story and narration? What has been your favourite listen so far?