USA Literary Road Trip: Rhode Island and Massachusetts
During the month of December, Placing Literature is featuring In Leah's Wake and my upcoming novel Until I Come Home. To celebrate I'd like to invite you to join me in a virtual literary road trip across the United States.

Every day we'll post up to 2-3 states, featuring location submissions from authors and readers. We want to hear from you about the locations from your favourite reads that we should be featuring so we can cross the USA in style!
Submit your Road Trip entries here and follow the Twitter buzz here.
Rhode Island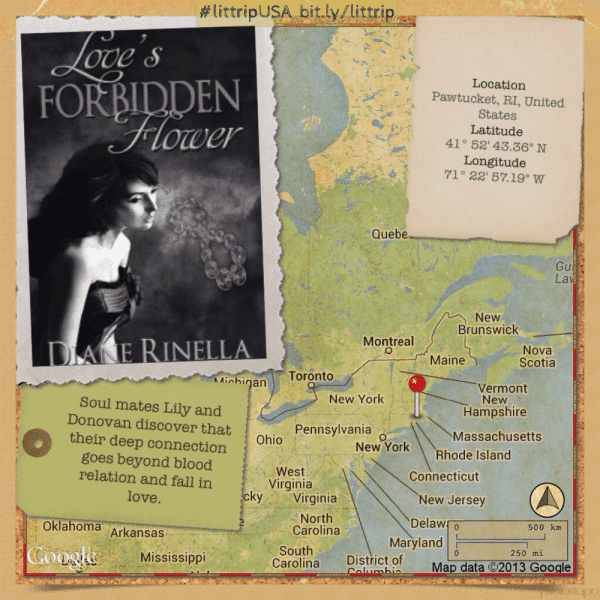 Diane Rinella offers two Rhode Island stops today, both from her novel Love's Forbidden Flower.
Massachusetts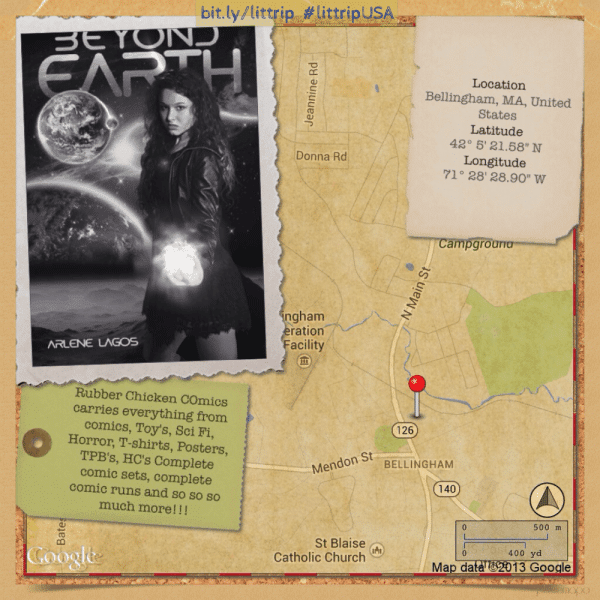 Our first Massachusetts stop takes us right to Rubber Chicken Comics in Bellingham, MA. Not only is this the starting point for Arlene's story, but it's a store offering pretty much anything and everything you could ask for!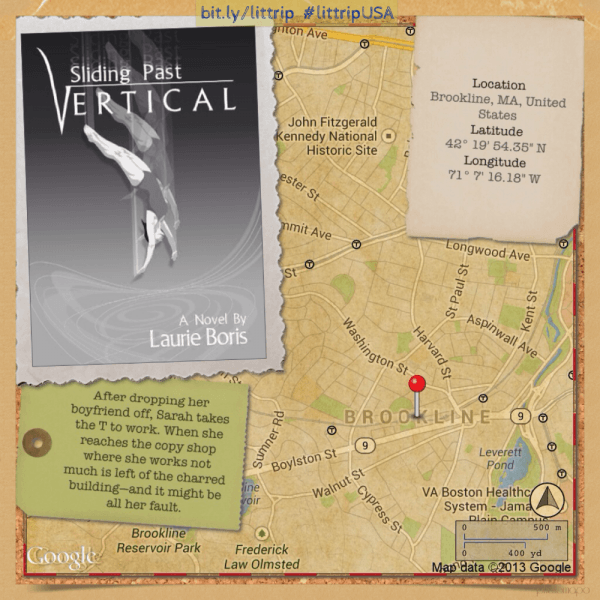 Our second stop takes us to Brookline, MA, where the morning after the night before offers more than a hangover for Sarah in Sliding Past Vertical by Laurie Boris.
Coming Up
We tweaked our schedule a little to tie in with the entries we were receiving and showcase everyone. If we haven't posted you, we will – and we'll tweet your map out with your @username!