I'm absolutely delighted that we're able to continue the 'History: Remembering a Neighborhood' series by my immensely talented father, Jerry R. Giuliano. Please enjoy this wonderful piece, and – if you missed it – catch the rest of the series.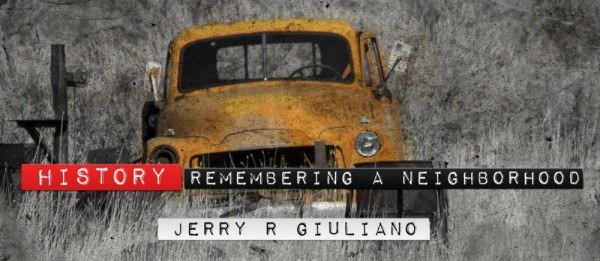 History: Remembering a Neighborhood Pt VII: Bocce, Belonging, and Boundaries
by Jerry R. Giuliano
Previously: The Treats That Bound a Community
Saint Marie's was one of two Italian Social Clubs in the neighborhood. It was the next building after the bakery, across the street from the coal yard, and around the corner from the second club; the Sons of Italy. Both clubs offered a place for the men to gather, have a beer, and play cards, watch TV, or just chat. At that time, TV's did not exist in most homes; there were only three channels available, and not much more than news was on, anyway. Gillette sponsored The Friday Night Fights so Fridays were big nights at both clubs.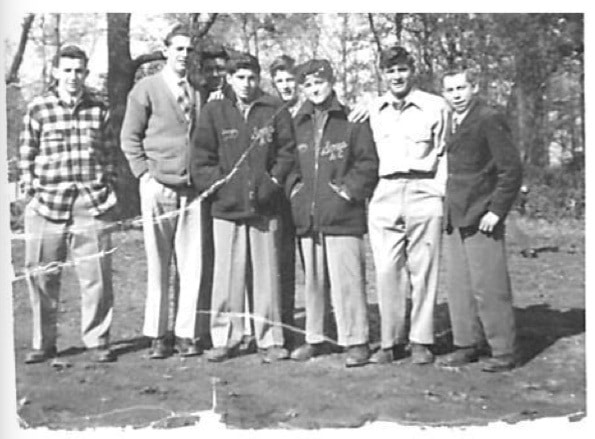 If there wasn't a soft ball game going on among the older boys, then watching the older men play bocce was another fun thing to watch. "D" and I were batboys for the Sons of Italy softball team so, when we retired, they gave us the coolest jackets for our good job. I was in 8th grade, and wore my jacket to bed.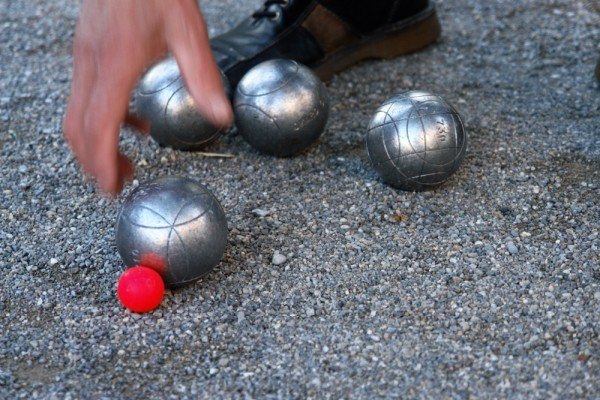 Bowling is most like bocce but bocce, at the Saint Marie Club, was much more serious, and took a lot more skill than bowling. After all, bowling pins were always placed in the same location; whereas, bocce balls could end anywhere all over the court. Besides, the skillful placement of the pallini, and the following balls, required incredible hand-eye coordination, and (launch pad to moon landing) precision. Not all players possessed that talent, but all of them possessed the histrionics worthy of Broadway. Sonna mon gonya!!! That was a word used a lot whenever there were kids around, and when a great shot went bad, or a bad shot went great.
The Saint Marie Club was a brick building with concrete steps leading up to the front door. Inside there was a bar, a bandstand and hardwood floors; all of them inviting and gleaming from constant care. Outside, the grounds were pristine. Even the bocce court would have looked good inside.


As I approached the Saint Marie Club, it was as if I were in free fall, and about to crash land. The bocce court was gone, the shrubs were overgrown; there was no laughter, there were no men wearing dress suits playing bocce; gone, "Without a Trace"
I saw a building that resembled the Saint Marie Club. I wondered what it must have taken to change the spirit that lived inside those walls … so much laughter, so much fun, so many weddings, showers, anniversaries, dances, home comings. So, so, many fond memories; all of them disappeared into reality. The stuff of my memories was remodeled to accommodate the new building and its surroundings. I didn't see little kids playing, or mingling with their elders, or ladies in black dresses, or older Italian men wearing neckties and playing bocce.
I did see two dozen men wearing Kufis and Disha Dashas walking in lockstep towards a Mosque.
I remembered being a good for nothing, spaghetti-bending, garlic-snapping, grease ball, guinea, wop, dago who didn't belong anywhere except in this part of town… and I wondered.
The Montgomeryville-LansdalePatch has some amazing "Then and Now" pictures of Lansdale at the links below:
Also on the blog: Names by Jerry R. Giuliano