I am beyond thrilled to have my dear friend Holly Robinson back on my blog to talk about her gorgeous new novel, Haven Lake. A tremendously talented writer, Holly manages, in all her work, to weave a powerful, emotionally gripping tale that engages, entertains, and connects us through story, while capturing the love and beauty in the human spirit. She's also a beautiful, loving, generous woman and friend. I hope you enjoy our time with her!
Yesterday, Holly answered some interview questions about her writing and publishing life. Today, she shares an excerpt from her beautifully written new book, Haven Lake. On Thursday, Holly shares a wonderful guest post – On the Pleasures of Being a Late Bloomer – before returning on Friday to share quick quotes from the book.
Read on – today and all this week – to enjoy Holly's insights and a glimpse of Haven Lake, plus a giveaway below. You could win a $25 Amazon gift card, plus a signed copy of Holly's previous book, Beach Plum Island!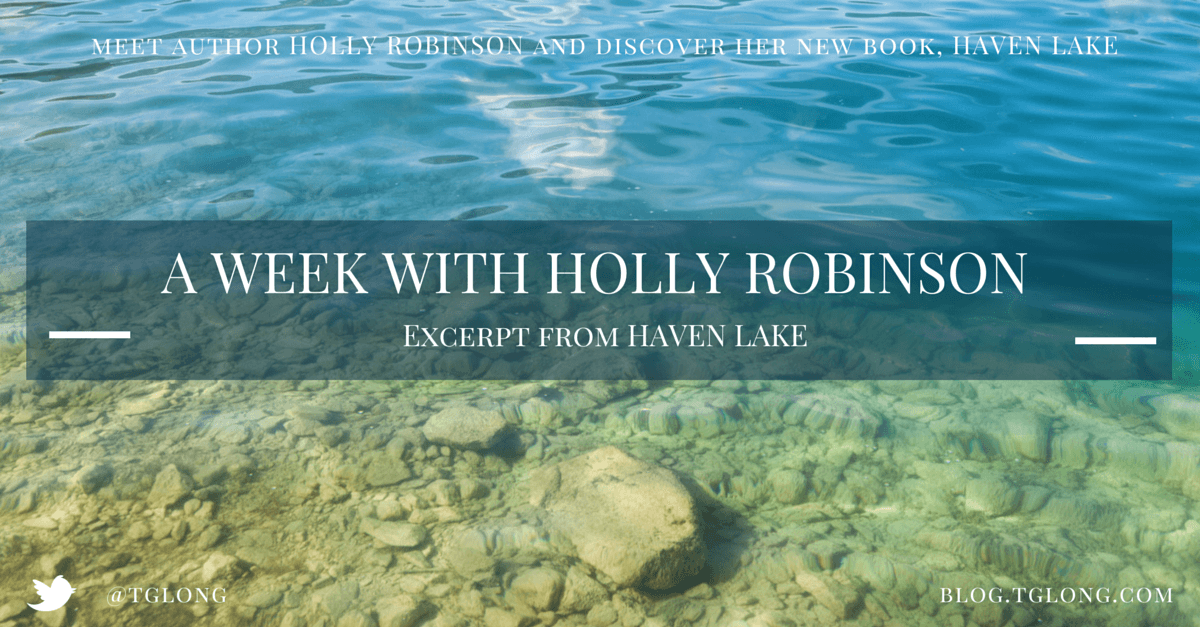 Excerpt from Haven Lake
Dylan came downstairs, giving them a wary glance. "Hi, Dad. Hey, Sydney," he said. "Sorry about all the hassle."
The apology surprised Sydney into standing up to hug him. "That's okay, sweetie. You scared us a little, but whatever reasons you had for leaving, I'm sure they were important. I'm glad to see you and happy you're okay," she added quickly, sensing Gary gathering a head of steam behind her. Where was Hannah? She hadn't come down with Dylan.
Gary stood up, too, but didn't approach his son. "Sydney's wrong, buddy," he said. "What you did was definitely not okay. Your decision to take off like that was completely irresponsible. You owe us a damn good explanation."
"Maybe later, right?" Sydney said, feeling suddenly claustrophobic. Gary sounded just like her father. Once, Dad had slapped her across the face because she forgot to close the gate and the cows got loose. He was about to hit her again, but her mother had gotten between them and shouted at Sydney to run for Uncle Rory.
She had, barefoot through the woods, feeling sticks pierce her feet and branches scrape at her face and arms as if beasts were chasing her across a bed of nails. Uncle Rory was in his cabin, sprawled on his bed and reading, but he'd bolted out of the door, so fast and sure-footed as he ran toward the house that he left Sydney far behind. His bare chest gleamed in the moonlight; it was like watching a stag moving through the forest ahead of her.
"No," Gary was saying. "Dylan has to understand there will be consequences to his actions."
"Honey, please. Let's just get on the road," Sydney begged.
"Actually, that's the thing. I was going to call you early this morning, but my phone died," Dylan said. "I wanted to tell you guys I'm not going back with you. I can't." Now he was standing with his arms crossed, too, facing his father, his expression mirroring Gary's: the blue eyes steely, the mouth set in a thin line.
"What do you mean you can't go back with us?" Gary's voice had risen a notch. "Of course you can. And you will."
"No, Dad. I won't." Dylan's brush cut stood on end, his light hair looking as determined as the rest of him. "Hannah said I can stay here for a week. Just a trial. I'll help her around the farm, and if it works out, she says I can finish junior year at the local high school."
"What the hell are you talking about?" Gary said. "You don't have any choice in this matter. You're coming home with us today. You can't stay here and be some kind of, some …" He sputtered for a minute, then exploded, "Shepherd!"
"Dad, calm down," Dylan said. "I'm not going to raise sheep, if that's what you're so worried about. Jesus. Did you hear a word I said? I told you I'll keep going to school. I just want to do it here while I sort things out. Hannah said I could."
Now Sydney, who up to this point had been feeling sorry for Dylan, felt her anger percolating along with Gary's, though for a different reason: How dare her mother intervene and make this absurd offer, without even discussing things with them first?
"Dylan, your dad's right," she said. "You need to come home and work things out. I know things are bad with that girl, but it's not the end of the world."
"Wait a minute. That girl at the drugstore?" Gary said. "Is that what all this is really about?"
Dylan spun on Sydney, his face contorted with anger. "How do you know about Kelly? Have you been spying on me?"
"No, of course not." Sydney reached out to touch his arm, trying to soothe him. "It's just that, when we didn't know where you were, we asked some of your friends and I went to see her."
"Fuck." Dylan jerked out of reach.
"Don't you dare swear at us, buddy," Gary said.
Dylan remained focused on Sydney. "You mean you actually talked to Kelly?"
"Just for a minute," Sydney said. "I was trying to find you. Kelly told me you gave her a ride home once, but that she has another boyfriend. Is that why you ran away?"
Now Gary turned on Sydney as well. "Dylan gave her a ride home? How? He doesn't even have his license yet!"
"I'm sorry," Sydney said, looking at Dylan, who was tight-lipped, silent, drumming his bony hands on his blue-jeaned thighs. She was, too. She hadn't meant to tell Gary anything about the car.
"Did you drive illegally, young man?" Gary stepped toward Dylan, his face thrust forward, cornering Dylan against the sink.
Sydney crossed the room and put a hand on Gary's shoulder. "There's no need to yell," she said. "You're scaring him."
"I hope to God I am scaring him!" Gary yelled, his eyes fixed on Dylan, who was staring at the floor. "Really, what possessed you to pull a stunt like that, Dylan?" He gave Sydney a look that terrified her. "Both of you lied to me! How serious are things with this girl?"
"Serious. At least for me," Dylan said.
Gary grabbed Dylan's shoulder and shook him a little. "I don't believe you. How can you be serious with a girl who denies ever going out with you?"
"I don't care what she says. I slept with her, okay, Dad? We had sex!" Dylan said, a catch in his voice. "I slept with her and I love her. I still love her!" His blue eyes had gone dark with anger despite the fact that Gary had pinned him against the sink with one powerful arm.
Behind Sydney, Hannah spoke sharply. "Gary, let go of the boy at once."
To Sydney's amazement, Gary obeyed. Why would he listen to Hannah, but not to her?
Dylan took the opportunity to duck around Gary and run from the house, the dog barking hysterically at his heels, the screen door slamming behind them.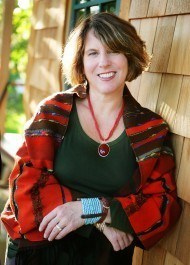 Novelist, journalist and celebrity ghost writer Holly Robinson is the author of several books, including The Gerbil Farmer's Daughter: A Memoir and the novels The Wishing Hill, Beach Plum Island and Haven Lake. Her articles and essays appear frequently in publications such as Cognoscenti, The Huffington Post, More, Parents, Redbook and dozens of other newspapers and magazines. She and her husband have five children and a stubborn Pekingese. They divide their time between Massachusetts and Prince Edward Island, and are crazy enough to be fixing up old houses one shingle at a time in both places.
Website
Facebook
Twitter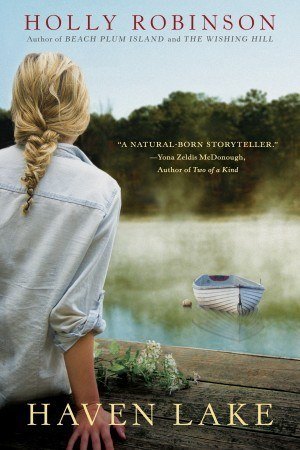 Release Date: April 7, 2015
New American Library/Penguin Random House
Sydney Bishop hasn't returned to Haven Lake, her idyllic childhood home, since a pair of shocking deaths shattered her family when she was only sixteen. Now engaged to marry a successful surgeon, Sydney has worked hard to build a relationship with Dylan, her fiance's teenage son, so she feels nothing but empathy when he runs away–until she discovers that his hitchhiking journey has led him to Haven Lake and her mother's sheep farm. Now, as Sydney returns to Haven Lake for the first time in twenty years to coax the boy home, she must confront the devastating events that tore her family apart and answer the questions that still haunt their family about what really caused two people to die so tragically on the farm.
Tensely paced and deeply emotional, Haven Lake is a gripping story about grief, anger, and the healing power of love.
Amazon
B&N
Google Books
Powells

Beach Plum Island
Chance Harbor
The Wishing Hill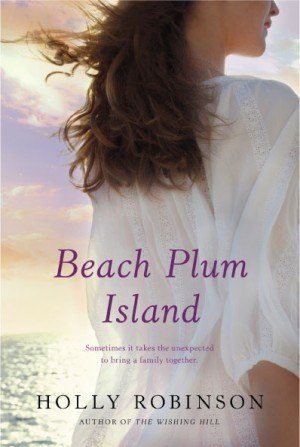 "Your brother should know the truth."
These are the last cryptic words that Ava Barrett's father says before he dies. But Ava doesn't have a brother, as far as she knows, so how can she tell him the truth? She dismisses the conversation and dedicates herself to bringing her family together for her father's funeral. This is no easy task, since her sister, Elaine, has been estranged from the family and still harbors resentment against their stepmother and half-sister, Gigi. Ava, on the other hand, is a single mother who sees Gigi as a troubled teen in need of love and connection.
Ava, too, could use more love in her life and finds it where she least expects it. But the biggest surprise of all is that Gigi holds the key to the mystery surrounding her father's dying words, and joins Ava in uncovering a secret that rapidly unravels the very fabric of their entire family…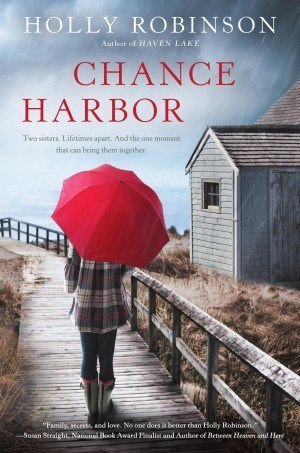 Catherine and Zoe are sisters, but even their mother, Eve, admits her daughters are nothing alike. Catherine is calm and responsible. Zoe is passionate and rebellious. Nobody is surprised when Zoe gets pregnant, drops out of college, and spirals into drug addiction.
One night Catherine gets a call from Zoe's terrified daughter, Willow, saying her mother has abandoned her in a bus station and disappeared. Eve blames herself, while Catherine, unable to have children, is delighted to raise Willow as her own.
Now, five years later, Eve is grieving her husband's death and making reluctant plans to sell the family's beloved summer home on Prince Edward Island. But a series of unexpected revelations will upend the family and rock three generations of women.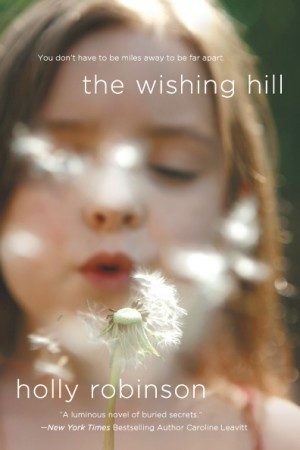 What if everything you knew about your life was wrong?
Years ago, Juliet Clark gave up her life in California to follow the man she loved to Mexico and pursue her dream of being an artist. Now her marriage is over, and she's alone, selling watercolors to tourists on the Puerto Vallarta boardwalk.
When her brother asks her to come home to wintery New England and care for their ailing mother, a flamboyant actress with a storied past, Juliet goes reluctantly. She and her self-absorbed mother have always clashed. Plus, nobody back home knows about her divorce—or the fact that she's pregnant and her ex-husband is not the father.
Juliet intends to get her mother back on her feet and return to Mexico fast, but nothing goes as planned. Instead she meets a man who makes her question every choice and reawakens her spirit, even as she is being drawn into a long-running feud between her mother and a reclusive neighbor. Little does she know that these relationships hold the key to shocking secrets about her family and herself that have been hiding in plain sight…