Most weekdays I'll be sharing new images and quotes that have inspired me. You can find these day-by-day on the Facebook page. I'll be posting the full set here each week to share the words and pictures that caught my eye this week.
Pablo Neruda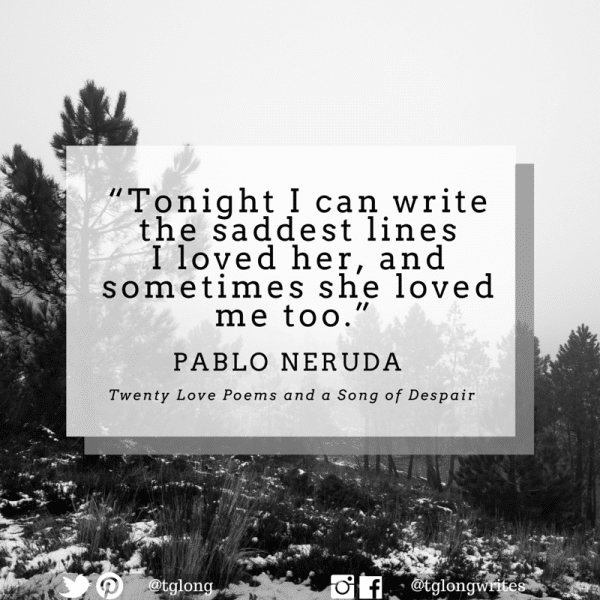 Tonight I can write the saddest lines
I loved her, and sometimes she loved me too.
~ Pablo Neruda, Twenty Love Poems and a Song of Despair
C.S. Lewis
It is a good rule after reading a new book, never to allow yourself another new one till you have read an old one in between.
~ C.S. Lewis
Julian Barnes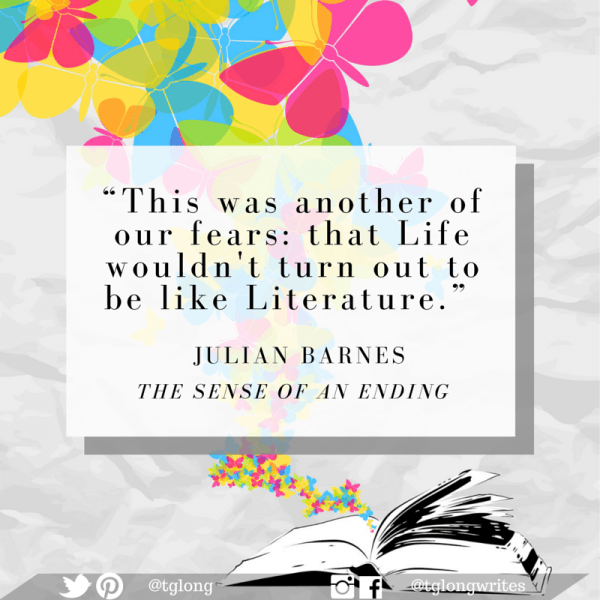 This was another of our fears: that Life wouldn't turn out to be like Literature.
~ Julian Barnes, The Sense of an Ending
Stieg Larsson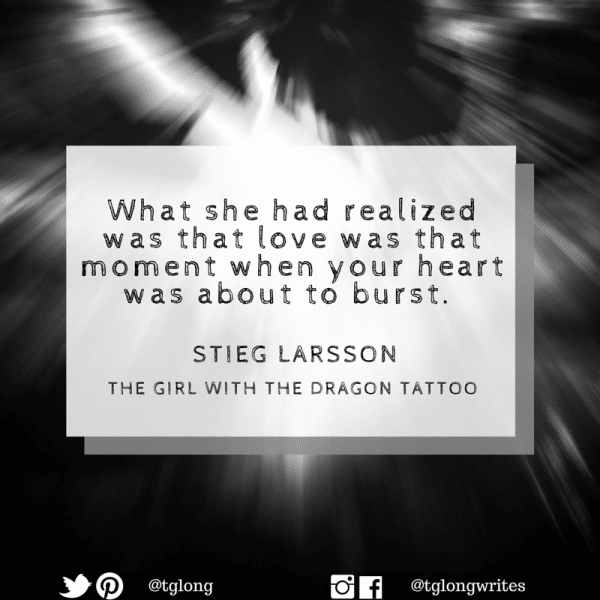 What she had realized was that love was that moment when your heart was about to burst.
~ Stieg Larsson, The Girl with the Dragon Tattoo
Stephanie Perkins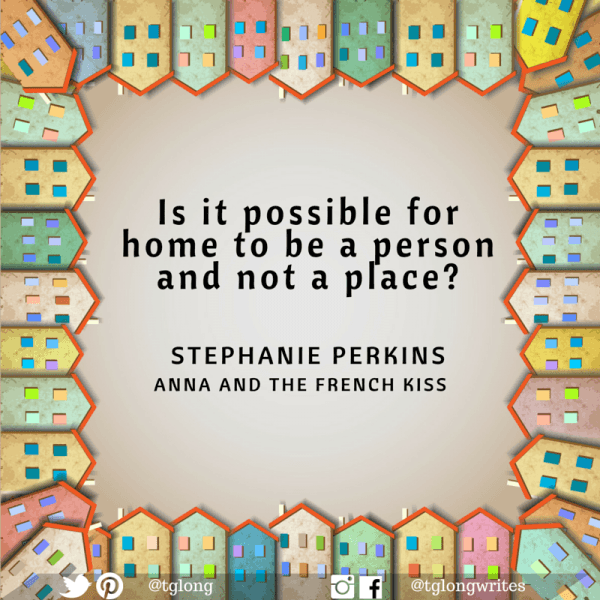 Is it possible for home to be a person and not a place?
~ Stephanie Perkins, Anna and the French Kiss
What's inspired you this week?
Follow Terri Giuliano Long's board Quotes on Pinterest.