Beezus and Ramona by Beverly Cleary
Submitted by Katie Fitzgerald
Mapping the Book
About the Book
About Katie Fitzgerald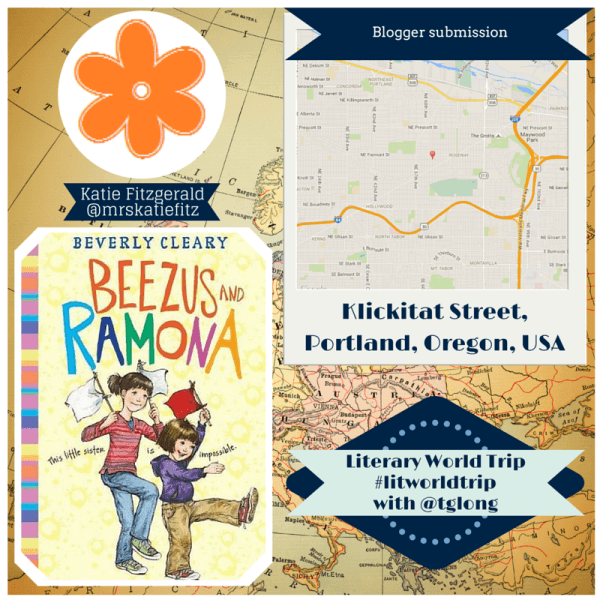 Book/Scene Location: Klickitat Street, Portland, Oregon, USA
What happens there? Klickitat Street in Portland, Oregon is home to the irrespressible Ramona Quimby from Beverly Cleary's beloved series, which also stars Ramona's big sister, Beezus and friend, Howie, their neighbor, Henry Huggins, and his dog Ribsy.
Excerpt
"Today my baby leaves me," remarked Mrs. Quimby with a smile, as the little group proceeded down Klickitat Street toward Glenwood School.

Ramona, who enjoyed being her mother's baby, did not enjoy being called her mother's baby, especially in front of Howie.

"They grow up quickly," observed Mrs. Kemp.

Ramona could not understand why grown-ups always talked about how quickly children grew up. Ramona thought growing up was the slowest thing there was, slower even than waiting for Christmas to come. She had been waiting years just to get to kindergarten, and the last half hour was the slowest of all.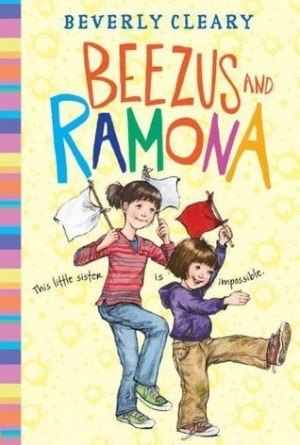 Having a little sister like four-year-old Ramona isn't always easy for Beezus Quimby. With a wild imagination, disregard for order, and an appetite for chaos, Ramona makes it hard for Beezus to be the responsible older sister she knows she ought to be…especially when Ramona threatens to ruin Beezus's birthday party. Newbery Medal winner Beverly Cleary delivers a humorous tale of the ups and downs of sisterhood. Both the younger and older siblings of the family will enjoy this book.
Story Time Secrets, written by former children's librarian Katie Fitzgerald, is a collection of children's book reviews and book lists, practical suggestions for incorporating early literacy into daily life, literacy activities for pre-readers and beginning readers, and personal reflections on reading with young children, including story time plans and advice for fellow parents. Katie Fitzgerald lives in the Maryland suburbs of Washington, DC, with her librarian husband and toddler daughter, who will become a big sister at the end of September 2015.
Eyes Unveiled (Unveiled Series, Volume 1) by Crystal Walton
Mapping the Book
About the Book
About Crystal Walton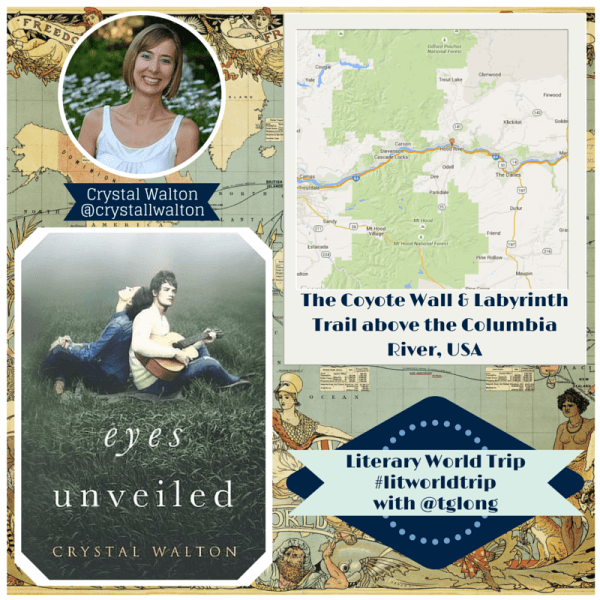 Book/Scene Location: The Coyote Wall & Labyrinth Trail above the Columbia River, USA
What happens there? A drive down abandoned hwy 14 leads a group of college kids on a race through the Labyrinth trail, a dangerous fall down the talus slopes of the Coyote Wall, a campfire overlooking the Columbia River, and a moment when every effort 21-year-old Emma Matthews makes to guard her heart from musician Riley Preston fails.
Excerpt
We started our descent following the edge of the mountain. I looked over my shoulder at Riley. "When was the last time you spent a Friday night scaling the talus slopes of old volcano rock?"

"Have to say, this might be a fir—"

The rock under my foot rolled off the edge. The trail disappeared above me. I clawed at the mountainside. Dust filled my nose, my mouth. Jagged rock fragments poured into my socks, swallowing my ankles deeper into the mouth of the mountain the harder I strained to keep from sliding any farther.

I couldn't regain my balance.

Couldn't breathe.

No air.

No sound.

And for a second, I thought I heard Dad's voice.

Riley caught my arm and anchored me in place. Adrenaline and paralysis ripped through my muscles. My pulse hammered against my eardrums, alternating with my friends' shouting until every noise dissolved but the single sound of Riley's assurance.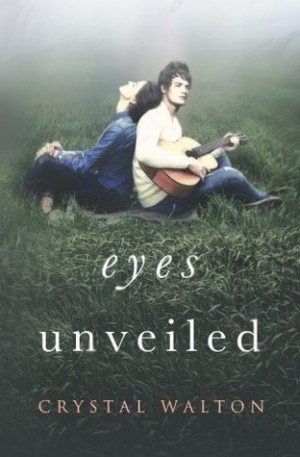 Twenty-one-year-old Emma Matthews lost the song in her heart the same night she lost her dad. With an unfulfilled promise and an ultimatum shadowing her junior year of college, maybe it's better that way. You can't hurt if you can't feel.
But when the reflection she sees in musician Riley Preston's eyes borders dangerously close to the one she's spent the last five years searching for, Emma discovers her walls can't guard her heart from its fiercest desire. Terrified of what she's experiencing, and even more afraid of what she might lose, Emma grapples for the courage to hold on to one dream without abandoning the promise of another.
Contemporary inspirational romance novel Eyes Unveiled lets you relive those heartfelt moments when you don't know how you'd survive a day without your best friend, when you're trying to figure out who you are and what you're supposed to do with your life, and when falling in love changes everything.
Amidst multiple moves up and down the east coast, I received my bachelor of arts from Messiah College in PA, married my exact opposite in upstate NY, and earned my master of arts from Regent University in VA, where I currently reside with my husband, Dave. I write contemporary inspirational fiction fueled by venti green teas from Starbucks.



Have you enjoyed either of these books or any other titles set in Portland, USA or Washington, USA? Let us know in comments!
Literary World Trip: Giveaway

Spread the word, submit your locations and keep stopping by each day to Tweet about the world trip – each of these will give you a chance to win.