Most weekdays I'll be sharing new images and quotes that have inspired me. I'll be posting the full set here each week to share the words and pictures that caught my eye this week.
Jarod Kintz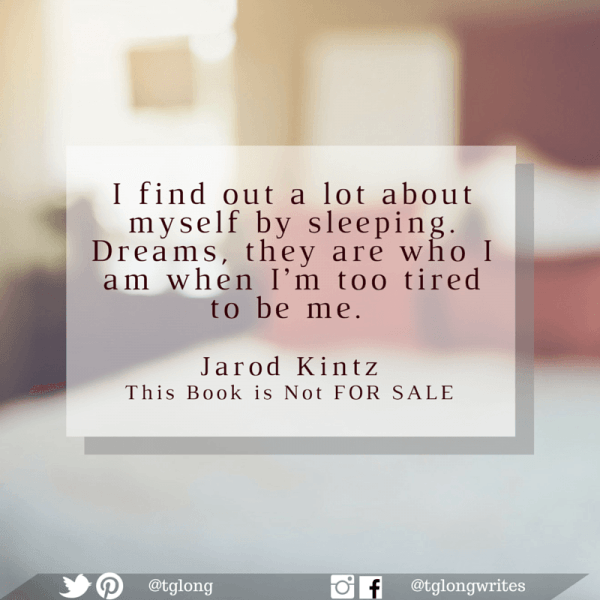 I find out a lot about myself by sleeping. Dreams, they are who I am when I'm too tired to be me.
~ Jarod Kintz, This Book is Not FOR SALE
Susan Sontag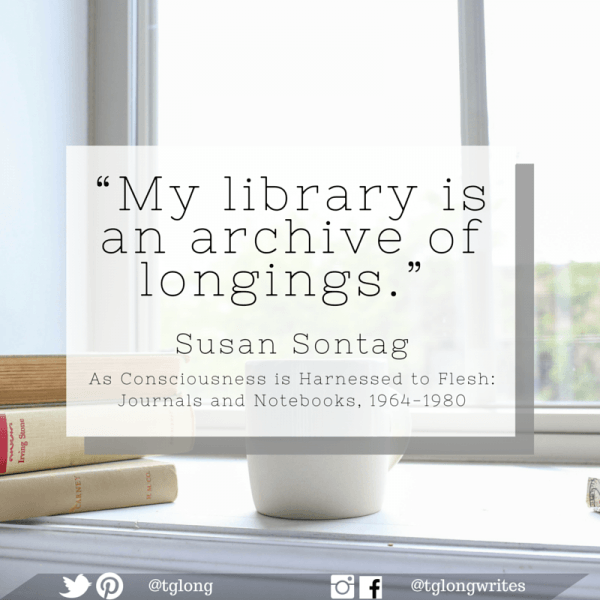 My library is an archive of longings.
~ Susan Sontag, As Consciousness is Harnessed to Flesh: Journals and Notebooks, 1964-1980
Robert Louis Stevenson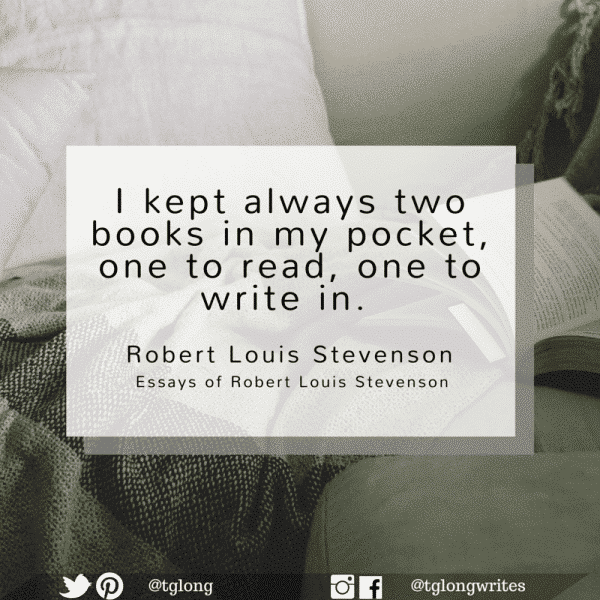 I kept always two books in my pocket, one to read, one to write in.
~ Robert Louis Stevenson, Essays of Robert Louis Stevenson
Peter S. Beagle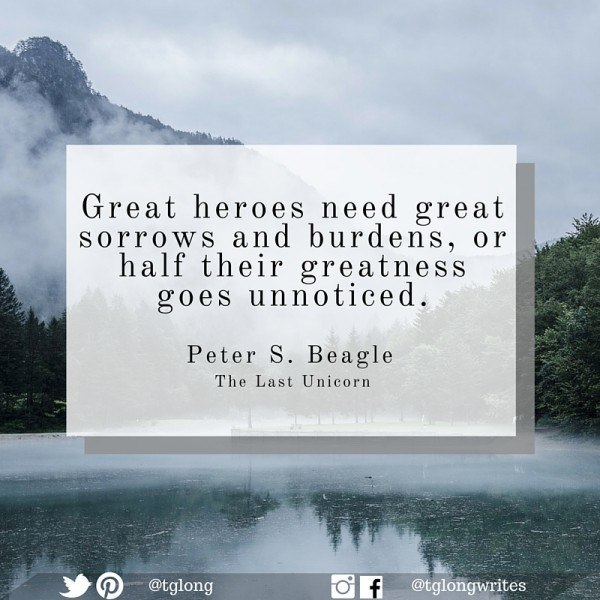 Great heroes need great sorrows and burdens, or half their greatness goes unnoticed.
~ Peter S. Beagle, The Last Unicorn
Mitch Albom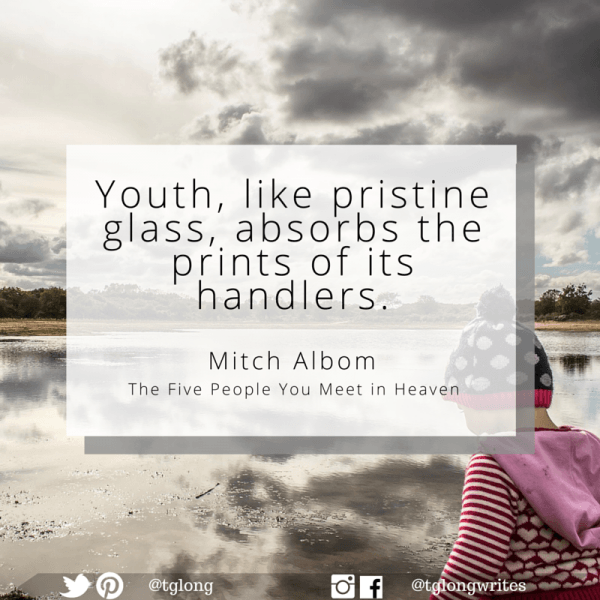 Youth, like pristine glass, absorbs the prints of its handlers.
~ Mitch Albom, The Five People You Meet in Heaven
What's inspired you this week?