Most weekdays I'll be sharing new images and quotes that have inspired me. You can find these day-by-day on the Facebook page. I'll be posting the full set here each week to share the words and pictures that caught my eye this week.
Henry Wadsworth Longfellow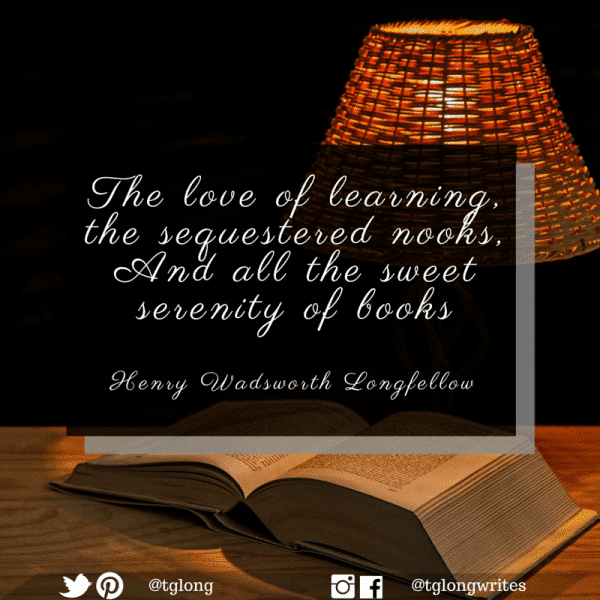 The love of learning, the sequestered nooks,
And all the sweet serenity of books
~ Henry Wadsworth Longfellow
Peter Shaffer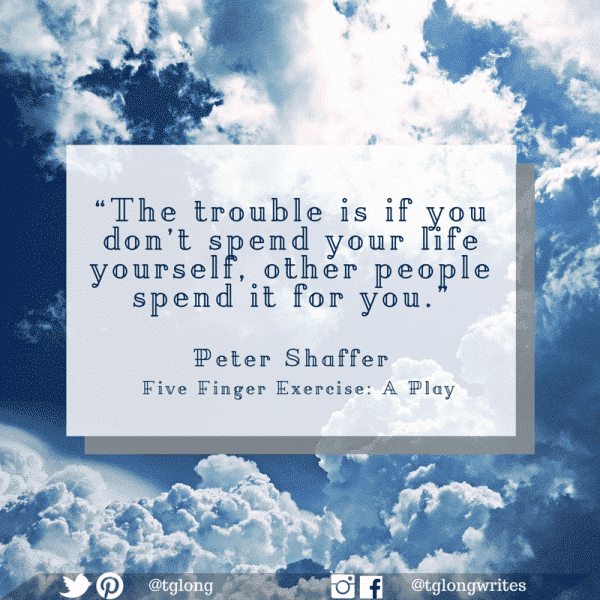 The trouble is if you don't spend your life yourself, other people spend it for you.
~ Peter Shaffer, Five Finger Exercise: A Play
A.A. Milne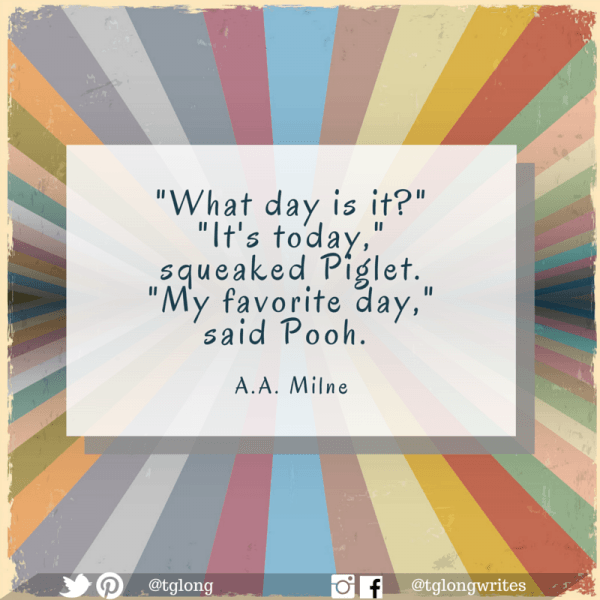 "What day is it?"
"It's today," squeaked Piglet.
"My favorite day," said Pooh.
~ A.A. Milne
Amy Tan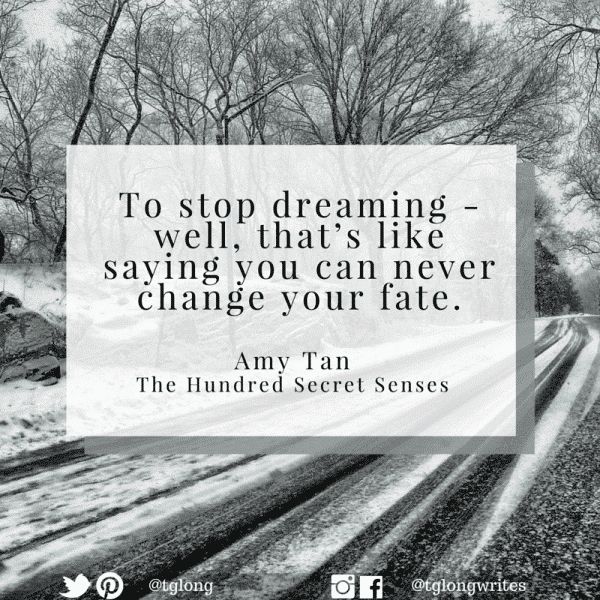 To stop dreaming – well, that's like saying you can never change your fate. Isn't that true?
~ Amy Tan, The Hundred Secret Senses
Lewis Carroll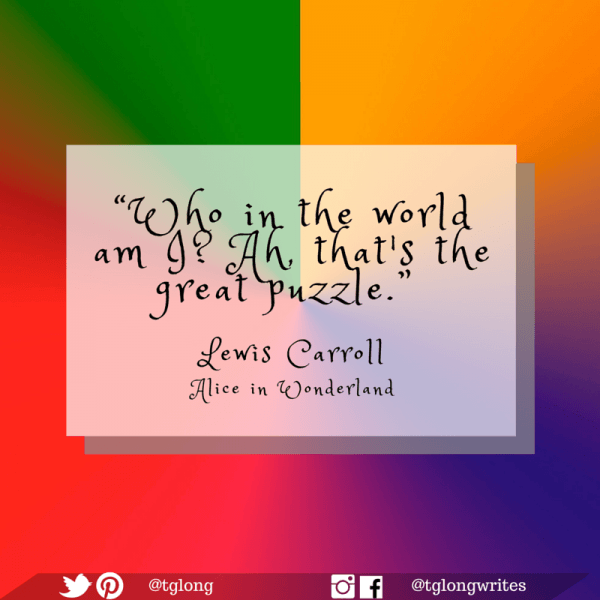 Who in the world am I? Ah, that's the great puzzle.
~ Lewis Carroll, Alice in Wonderland
What's inspired you this week?
Follow Terri Giuliano Long's board Quotes on Pinterest.