Food in Fiction (#foodinfic) is a month long celebration of food featured in books. Authors and bloggers have shared their favorite books or their own work, helping to build a fantastic menu. On Day One, I shared some excerpts from In Leah's Wake, giving a glimpse of the role food plays in the book. From here on, authors and bloggers will take center stage and I hope you'll stop by throughout the month to see their submissions, share the posts and enter the giveaway.
Food in Fiction: Day Eight
MIGHTY RICKY HOAGIE (from A Mighty Good Man by Rebecca E. Neely)
On the Menu
About the Book
About Rebecca E. Neely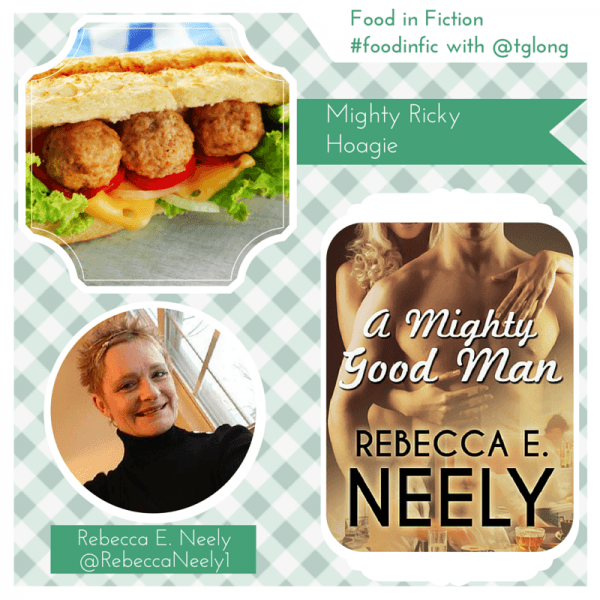 Food/drink mentioned:
Mighty Ricky hoagie
Click here to find out more about the Mighty Ricky hoagie
Who is eating? Why? What is the occasion? 'Hank', a down and out writer, & Jack, a former gang leader on the run, are on a first 'date' in the kitchen of her aunt's diner, following a late night, intense interview session about Jack's life inside the gang.
Excerpt
Scowling, 'Hank' Jerry—a woman who wore the self-made moniker the way some might armor—jammed her smartphone into the front pocket of her cargo pants and sucked a drag off her first cancer stick of the day, exhaling into the predawn behind her Aunt Henry's restaurant. The fluorescents overhead cast a harsh glow over this particular piece of real estate in Fiddler's Elbow, Pennsylvania—a throwback hunky mill town where dial-up was considered high tech and people still lived life one pierogie at a time.

From the shadows behind the dumpster, a man emerged and limped toward her, clutching his side, his chest heaving, clouds of his breath hanging in the April air.

"Hide me!" he gasped.

"What the hell?" Heart pounding, Hank retreated a few steps and threw her cigarette to the ground. Blood, bruises, panic—all of it oozed from this man who'd materialized like smoke.

Tires squealed on pavement in the alley running the length of the restaurant and hodge-podge of neighboring buildings.

"Will you?" he ground out.

A dozen fleeting impressions swamped her brain. Muscular. Dirty. Unshaven. Murderer? Crazy? Eyes, wild and green, probing and pleading in the artificial light.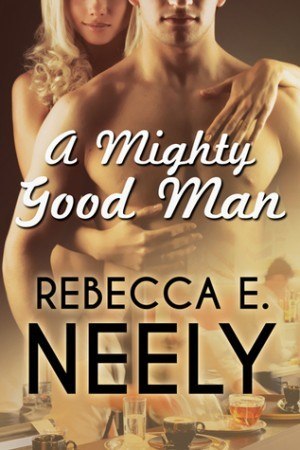 Her personal and professional life on the skids, a family emergency forces writer Hank Jerry to return to the small town and the aunt she left behind.
Fresh out of prison, Jack "Gent" Darcy is bent on cutting ties with the Creds, but when you're a war counselor in a national gang, they don't let you just walk away.
Injured and on the run, Jack lands on Hank's doorstep, and makes her a proposition she can't refuse: write his story about life inside one of the most powerful gangs in the country. It's simple—she'll get her career groove back, and he'll bury the gang, then disappear—his version of freedom.
The only problem? They can't help falling for each other, and they've both got something to hide that could blow up in their faces. With time running out and gang enforcers closing in, will the trust they've forged survive the ultimate test?
A MIGHTY GOOD MAN is a fast, punchy read that puts a new spin on family, second chances, and the power of love.
Amazon
Goodreads
Raised on a down home blend of Johnny Cash, Jack London, the Steelers and all things small town, Rebecca feels blessed to have grown up in a close knit, fun loving and artistic family. Her mother, a voracious reader and scratch cook, and her father, an English teacher and lover of literature, taught Rebecca and her brother to work hard, aim for the stars, and to live life.
With music, books and laughter constant companions, she grew up working, cooking and eating in the family rest business with her parents, brother, aunt, uncle and cousins, A certified book junkie, Rebecca thrives on live music, mysteries and the outdoors. She's a cheddar enthusiast, and lover of cats, teddy bears, hot coffee, cold beer, thunderstorms, the blast of a train's whistle, the change of seasons, country roads, woodpeckers, spoon rings, cool office supplies, and the Food Network.
She's a sucker for a happy ending, and strives to write the kind of stories she loves to read—those featuring authentic, edgy and vulnerable characters, smack dab in the middle of action that explodes from page one. Careers, past and present, include freelance writing, accounting, mother, problem solver, doer and head bottle washer.
Website
Blog
Twitter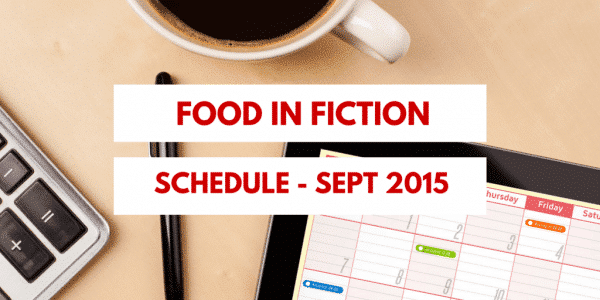 Click here for the rest of the schedule/menu
Food in Fiction: Giveaway
Pin, follow, visit or share and keep stopping by each day to Tweet about Food in Fiction – each of these will give you a chance to win.
Check out the Twitter chatter, plus Instagram and Pinterest pics using #foodinfic. You can easily follow the #foodinfic Twitter feed here.
a Rafflecopter giveaway