This week, we are celebrating the fantastic site, Placing Literature (PlacingLiterature.com). I've written about Placing Literature previously and, in fact, it inspired the very first Literary Road Trip and the follow on Literary World Trip blog events!
This week, I'll be sharing my thoughts about how place shapes literature and Andrew Bardin Williams, founder of Placing Literature, will join me with a guest post about the site. You can also enter the giveaway, share the places you love in literature, and even let us know if you've used Placing Literature to map a book you love – or maybe even a book you've written!
In Leah's Wake on Placing Literature
A brief snapshot of some of the In Leah's Wake scenes mapped on to Placing Literature. Find out more here.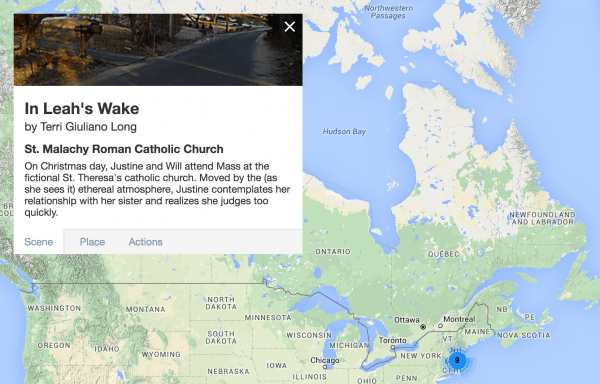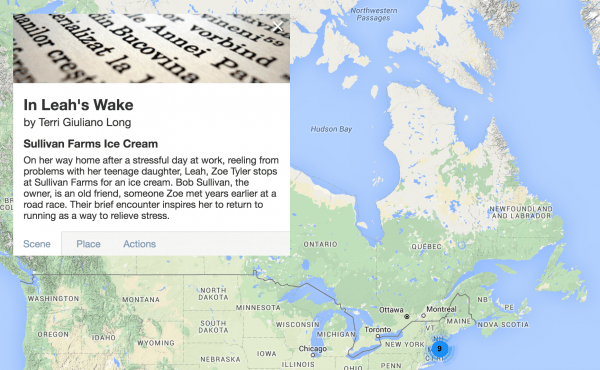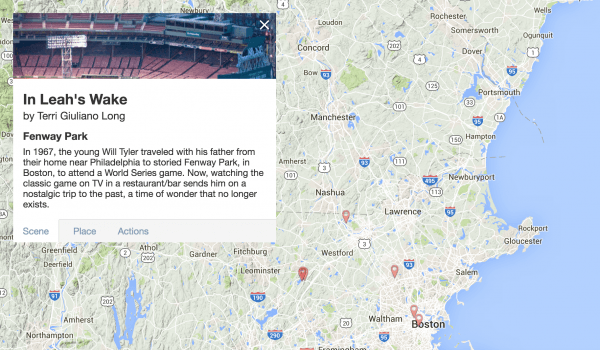 Recap of the Literary Road Trip, 2012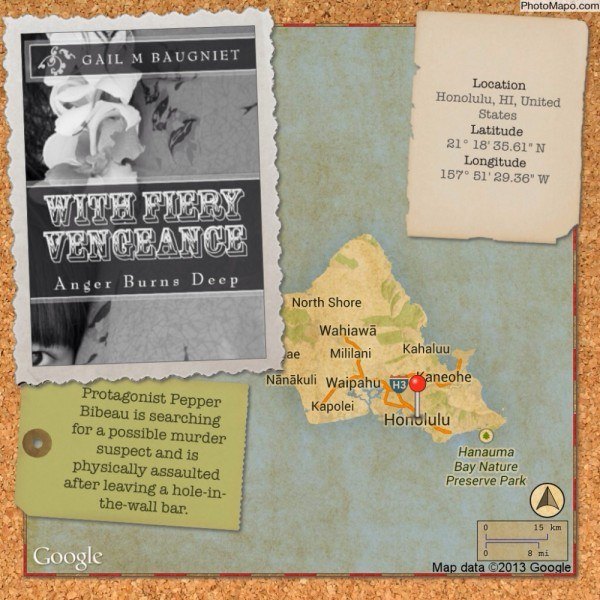 Posted: December 30, 2013
The '#littripUSA Holiday Flurry' sees the Literary USA Trip rounding up just in time for the New Year celebrations.
0 comments
Recap of the Literary World Trip, 2015

Posted: August 3, 2015
Full recap of July 2015's virtual Literary World Trip, with a video showing each title featured during the event
0 comments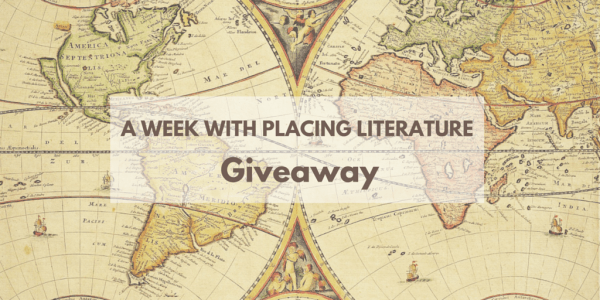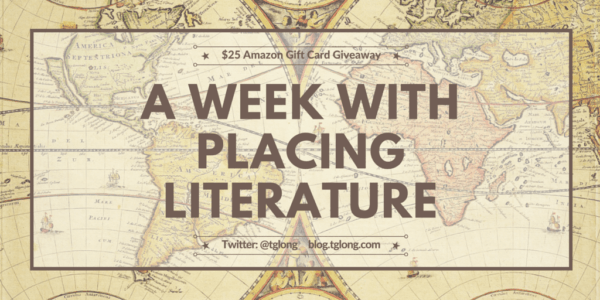 Have you used Placing Literature to map a book?
I'd love to hear from you if you've used Placing Literature to map a book. Please leave me a comment with the details!
Stop by throughout the week for more on our 'A Week with Placing Literature' feature!
Related