This week, we are celebrating the fantastic site, Placing Literature (PlacingLiterature.com). I've written about Placing Literature previously and, in fact, it inspired the very first Literary Road Trip and the follow on Literary World Trip blog events! You can look back on those events in the introductory post…
This week, I'll be sharing my thoughts about how place shapes literature and Andrew Bardin Williams, co-founder of Placing Literature, also joined me with a guest post about the site. You can also enter the giveaway, share the places you love in literature, and even let us know if you've used Placing Literature to map a book you love – or maybe even a book you've written!
In today's post, I'm sharing 10 books in which setting played an important – if not a pivotal – role in enhancing the work.
10 Books Enhanced by Setting
1) My Brilliant Friend (Neapolitan Novels)by Elena Ferrante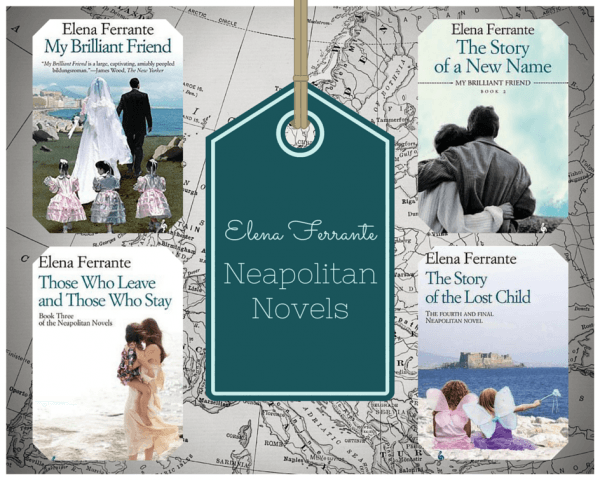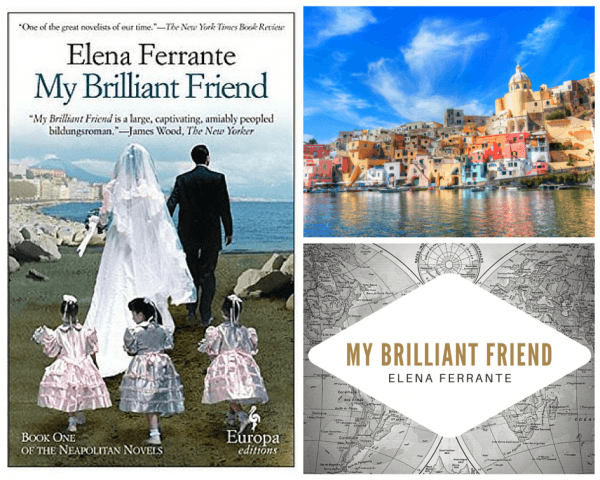 My father is Italian, his parents, and all of their friends and relatives in their generation, having emigrated from a small village outside Naples. Growing up, I heard a lot about their village, but I've never been there in person. The characters in these books, truly molded by the history and customs of their city, were so beautifully portrayed that I felt as if I knew them – Naples, both a hardscrabble city and a magical place where people, however difficult or misguided, will go to almost any length to help a loved one or save their community.
My Brilliant Friend
2) Empire Falls by Richard Russo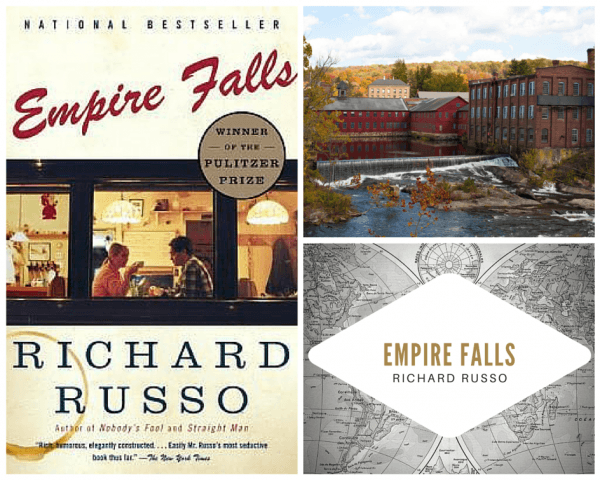 Empire Falls may be a fictional town, but former mill towns like this exist all over New England and the setting provides the perfect backdrop for stories about changing times and social and cultural clashes.
Empire Falls
3) Minding Frankie by Maeve Binchy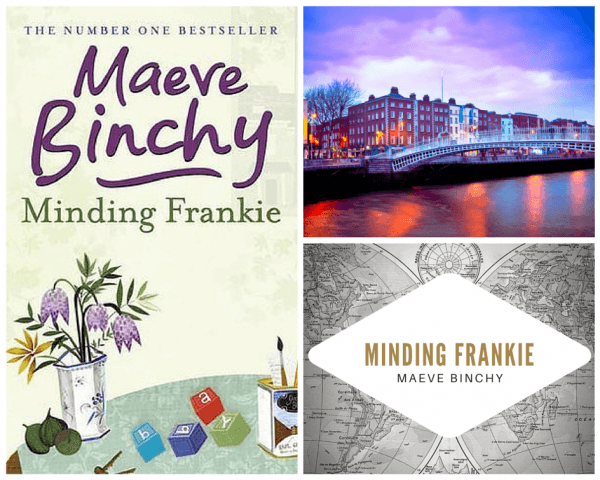 I hadn't read much by Maeve Binchy so this novel was a lovely surprise. Set in a close-knit Dublin neighborhood, the place both reinforces the stereotypes and judgments formed by the characters, while at the same time expanding the characters' sense of themselves and breathing joy and life into the story.
Minding Frankie
4) The Storied Life of A.J. Fikry by Gabrielle Zevin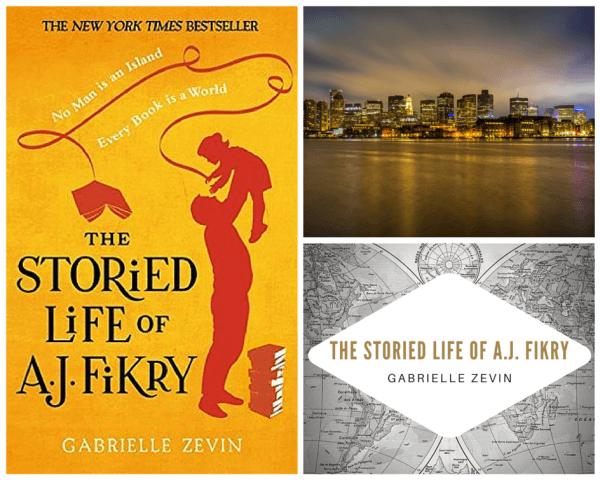 While I'm much more likely to read a mystery novel or thriller than a romance, I loved this gem of a novel. The island setting gives us a sense of the loneliness and isolation of the bookstore owner, and as islands seem to be places where the unexpected mysteriously happens, provides the perfect backdrop for the surprises in this joyfully sweet book.
The Storied Life of A.J. Fikry
5) Defending Jacob by William Landay
I love Landay's work, and particularly loved Defending Jacob. The story takes place in Newton, MA, where Dave and I lived for seven years. While I enjoyed knowing the places he described, I found even more intriguing Landay's brilliance in capturing the essence of the city and the tenuous hold adults have on the life they believe they're living (and hold dear).
Defending Jacob
6) The Kite Runner by Khaled Hosseini
A powerful novel that brought this war-torn country to life. The heart-wrenching story offered insight, invited compassion, and provided a deep sense of human connection.
The Kite Runner
7) Behind the Beautiful Forevers by Katherine Boo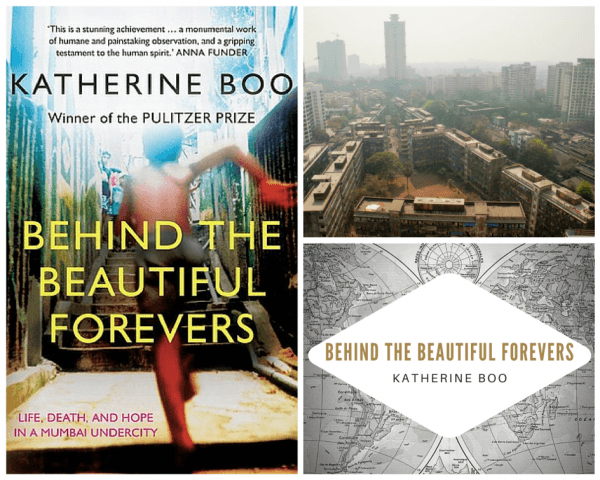 This compelling story about several families living in one of the ghettos in Mumbai both moved and fascinated me. As with The Kite Runner, I came away with a much better understanding of and deeper appreciation for this place, shattering many of my preconceived notions.
Behind the Beautiful Forevers
8) The Devil In The White City by Erik Larson
This spellbinding story takes place in Chicago at the turn of the twentieth century. Larson's evocative sensory details and vivid recreation of place bring the reader to the gritty streets of a city on the verge of becoming, teeming with people from every walk of life – from the politicians, planners and engineers bringing this magical vision to life to the marginal young women being murdered by a serial killer, who's hiding in plain sight.
The Devil in the White City
9) Affliction by Russell Banks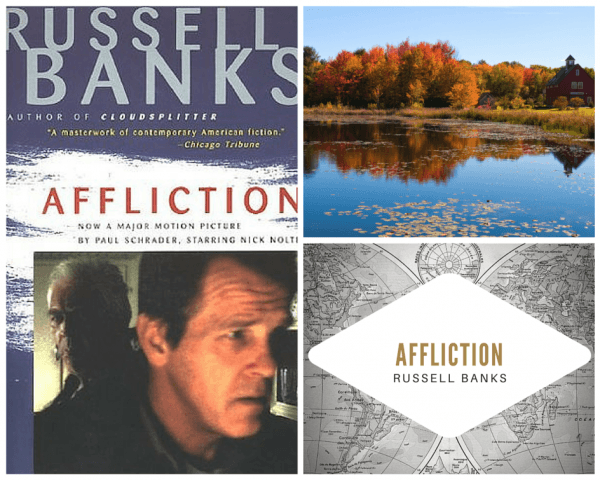 The bleak setting in a small town in northern New Hampshire reinforces the loneliness, desperation – and, indeed, romance – of the novel's main characters.
Affliction
10) House of Sand and Fog by Andre Dubus III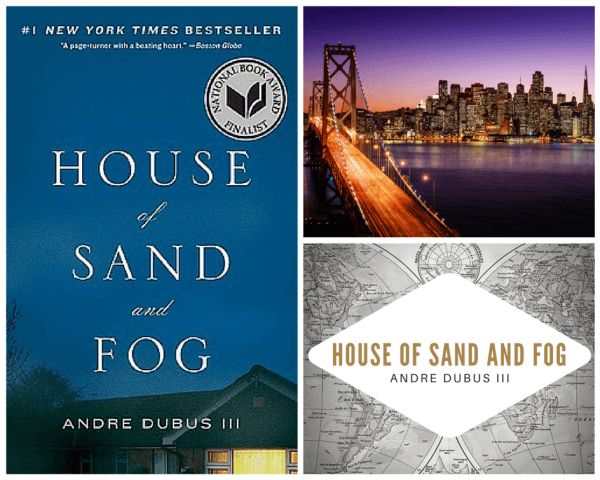 I can't imagine this novel taking place anywhere other than in its California setting, where the heat intensifies already heated situations and diversity by its nature can lead easily to misjudgments and misunderstandings.
House of Sand and Fog
Can you think of any books you've loved where setting played a key role?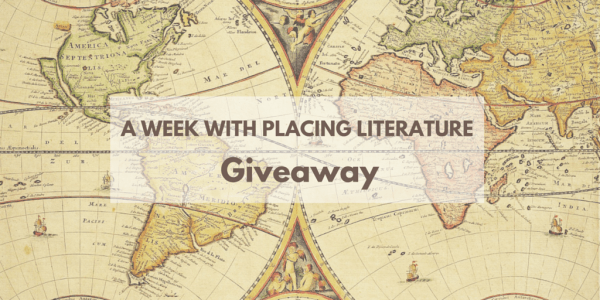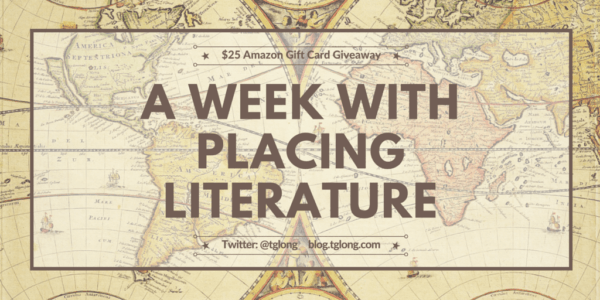 Have you used Placing Literature to map a book?
I'd love to hear from you if you've used Placing Literature to map a book. Please leave me a comment with the details!
Stop by throughout the week for more on our 'A Week with Placing Literature' feature!