This week, we are celebrating the fantastic site, Placing Literature (PlacingLiterature.com). I've written about Placing Literature previously and, in fact, it inspired the very first Literary Road Trip and the follow on Literary World Trip blog events! You can look back on those events in the introductory post…
This week, I'll be sharing my thoughts about how place shapes literature and Andrew Bardin Williams, co-founder of Placing Literature, will join me with a guest post about the site. You can also enter the giveaway, share the places you love in literature, and even let us know if you've used Placing Literature to map a book you love – or maybe even a book you've written!
Today, Placing Literature's co-founder, Andrew Bardin Williams, shares a wonderful and gracious guest post…
Andrew Bardin Williams: Mapping In Leah's Wake
Terri and I go way back. Well, as long as two indie authors can go. It was springtime 2012, and our debut novels were going up against each other for the IndieReader Discovery Award for literary fiction.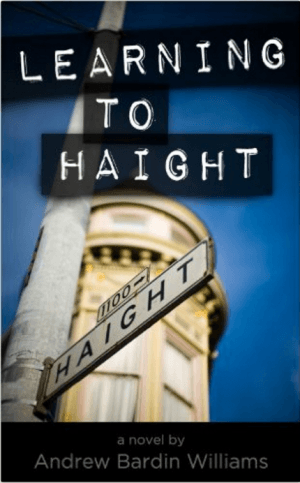 As most of her readers know, Terri's book, In Leah's Wake, won the award (and several others) and went on to climb the best seller lists. My book, Learning to Haight, was named a finalist and ended up not selling well at all. It seemed that fate had us going in different directions.
However, I did get something out of the experience. On a whim, I created a map of all the locations where Learning to Haight takes place throughout the city of San Francisco. I uploaded it to Google Maps and promptly forgot about it. A few days later I logged in to get directions to a hike in Marin County and got a notice that my custom map had been viewed more than 1,000 times. The light bulb went off. Many novels use place in compelling ways (think Mark Twain's Hannibal, Missouri; Raymond Chandler's Los Angeles; or Charles Dickens' London), and plotting the actions of characters on a map could be a way to provide geographic context to stories. The platform could even be used as an author discovery tool, connecting readers to books that take place nearby.
A year later, PlacingLiterature.com was born.
As a co-founder of the site, my goal is to plot every novel, short story, and poem in the world that takes place in real locations—everything from 221B Baker Street to the Central Park carousel in Catcher in the Rye. And to help us map these books, we made the site a crowd-sourcing project, meaning that anyone could map the books they were reading. In the three years since launch, more than 3,000 places have been mapped by readers, authors, publishers, librarians, and researchers from all over the world. Now, someone can find a novel that takes place in their home town or in a city they are visiting or just browse the locations of famous works of literature like The Canterbury Tales and On the Road.
A few months into the project I was serendipitously re-introduced to Terri as an author who uses place in a compelling way in her novel. Terri mapped In Leah's Wake for us on the site and created a literary road trip on her blog that took readers to each virtual place. By the end of the trip, her tweets were getting 10,000+ impressions, and many of you may remember the campaign.
It's funny how things come full circle. Terri and I both started out as aspiring novelists. I imagine she has fulfilled her dreams (she is a best-selling author, for goodness sake), and I found my calling as a literary cartographer and facilitator of literary tourism.
Please check out In Leah's Wake on PlacingLiterature.com where you can follow the Tyler family throughout the book, share each place on Twitter and Facebook, write a review on Goodreads and purchase the book from RJ Julia's bookstore.
Let's explore together.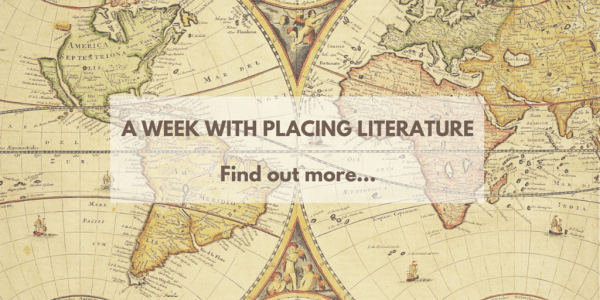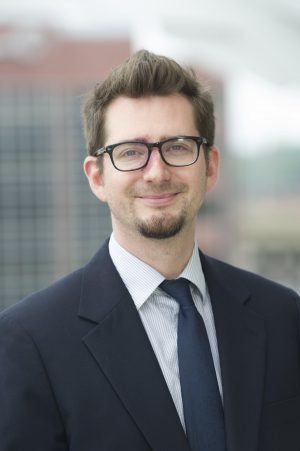 Andrew Bardin Williams is an author and copywriter living in New Haven, Conn. Inspired by the beats, Andrew strives to provide readers a sense of place in his fiction writing, using real-world locations (a laundromat, a café, a public square) to create setting, build tension and develop character. His novel Learning to Haight was named a finalist for the 2012 Indie Reader Discovery Award in literary fiction. He is currently working on his second novel, Polk Gulch.
Andrew is co-founder of PlacingLiterature.com, a crowdsourced website that maps novels, short stories and poems that take place in real locations. Connecting fictional stories to real places helps readers achieve a greater understanding of literature while giving people a greater appreciation of the places in their communities through art.
Learning to Haight
PlacingLiterature.com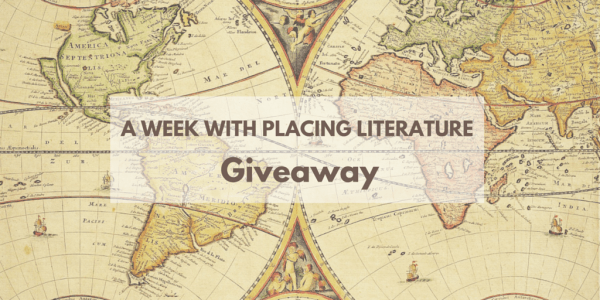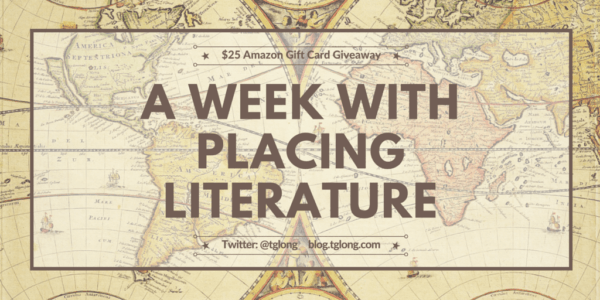 Have you used Placing Literature to map a book?
I'd love to hear from you if you've used Placing Literature to map a book. Please leave me a comment with the details!
Stop by throughout the week for more on our 'A Week with Placing Literature' feature!