This week, we are celebrating the fantastic site, Placing Literature (PlacingLiterature.com). I've written about Placing Literature previously and, in fact, it inspired the very first Literary Road Trip and the follow on Literary World Trip blog events! You can look back on those events in the introductory post…
This week, I shared a post with my thoughts on 10 books enhanced by their settings, plus Andrew Bardin Williams, co-founder of Placing Literature, also joined me with a guest post about the site. You can join in by entering the giveaway, sharing the places you love in literature, and even letting us know if you've used Placing Literature to map a book you love – or maybe even a book you've written!
In the week's final post, I'm sharing my thoughts on how place shapes character.

Placing Literature: Place Shapes Character
By age fourteen, with my parents and siblings, I had lived in five towns in three different states. As a result, I never developed a strong attachment to place. My parents had grown up in Lansdale, PA, and although I lived there for nine years, the connections I forged, and continue to feel, were with family as opposed to the town.
As a writer, I thus found it a challenge to weave a sense of place into my stories. A proponent of Heraclitus's doctrine "character is destiny," I focused on character. To gain insight, I asked questions about psychology and motivation, leaving unexplored the myriad ways in which place shapes character. My fuzzy settings provided just enough detail to avoid Talking Head Syndrome (characters floating in space), but not nearly enough to affect story or character in any meaningful way.
Realizing this was a weakness I worked hard to create believable settings. But it was not until I began teaching memoir writing at Boston College, forcing me to master technique, that I truly took notice of setting. As I began to see the ways in which place had shaped me, I understood how deeply place influences the stories we tell.
A love story set in a character's hometown, for instance, will be influenced by familiarities—family, neighbors, specific areas or neighborhoods, feelings about the town, local rules and prohibitions. Set somewhere foreign to one or both characters, the story will be different, with a different emotional landscape, different obstacles.
Place in The Burgess Boys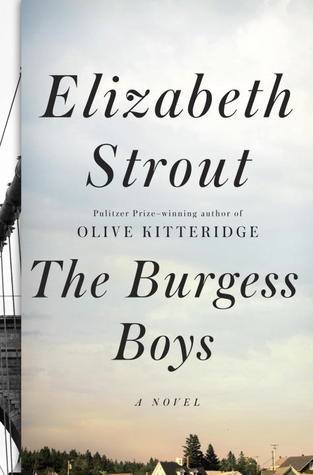 In The Burgess Boys, by Elizabeth Strout, place is so crucial that it's hard to imagine the story in another locale. The Burgess siblings—Jim, a renowned defense attorney, and younger twins Bob, who works for legal aid, and Susan, an optometrist—grew up in the depressed former mill town of Shirley Falls, Maine. The brothers, having moved on, now live in Brooklyn, Jim with his wife in a fancy Park Slope brownstone, Bob alone in an apartment. Divorced, Susan lives with her 19-year-old son, Zach, in Shirley Falls, the town now home to a substantial number of Somali refugees.
Before the story begins, Susan's son, a shy loner, threw a frozen pig's head through the door of a local Somali mosque. His thoughtless prank stirs racial conflict, and he is soon arrested and charged with a hate crime. Desperate, Susan calls Jim for help, and the brothers return to Shirley Falls to support Susan and assist with the case.
Growing up in Shirley Falls shaped all three Burgess siblings—Susan, accustomed to hardship, has soured, and feels intensely judged by her neighbors. Jim, on a mission to escape his past, having built a grand life in opposition to his upbringing, is unhinged by his return to Maine. And genial Bob, having moved to Brooklyn with his wife (his college sweetheart), seems at once familiar yet detached in both places. Character, shaped by the past, informs their behavior—their responses to Zach and his case, their reactions to the Shirley Falls townspeople, their attitude toward the Somali refugees, and their interactions with each other and the people around them.
Place also plays out in the tensions between the Mainers and New Yorkers, determining, in large measure, the shape of the story. When Jim gives a speech in Shirley Falls intended to soothe anxieties, assuming he'll sway the locals to drop the case, his arrogant indifference (as people perceive it) only hardens their resolve.
Place in In Leah's Wake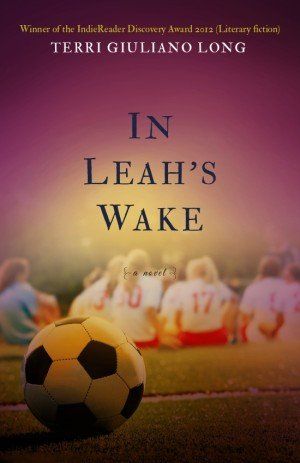 By setting my novel, In Leah's Wake, in the fictional town of Cortland, MA, a quintessential New England town—with rolling hills, meadows, apple orchards, old stone walls flanking the winding country roads—I hoped to create an interesting tension between the pastoral setting and the difficulties the family experiences. Will and Zoe Tyler moved to this quiet, idyllic community in the hope of protecting their children from a dangerous world, only to discover that danger can loom anywhere.
I also used place to ground the characters and shape perceptions about them.
At midpoint in the novel, an extended flashback takes Will Tyler back to a coffeehouse in Berkeley, CA. After quitting college, he'd moved to California with a dream of becoming a folk singer, and wandered for a while before landing a regular gig at the coffeehouse. On the night he recalls, several co-eds walk in, disrupting his performance, talking throughout his set. Furious, Will walks out, abruptly ending the show. Zoe—the only quiet person in the group—goes after him to apologize.
This scene (I hope) gives the reader insight into Will and Zoe, as people and as a couple. Will traded his dream for a life with Zoe, a family, and led him to the corporate job that, as an older man, he comes to hate. In the young Will, we also see a bad boy not much different from the young man his daughter dates now. In Zoe we see the compassion that will later influence her decision to become a child therapist.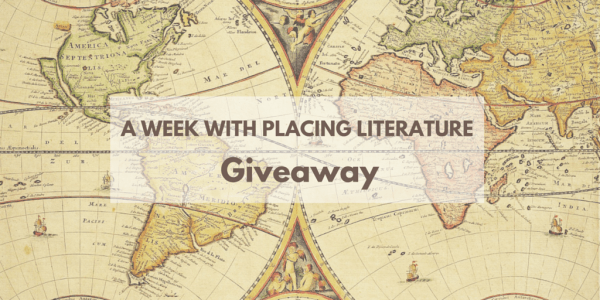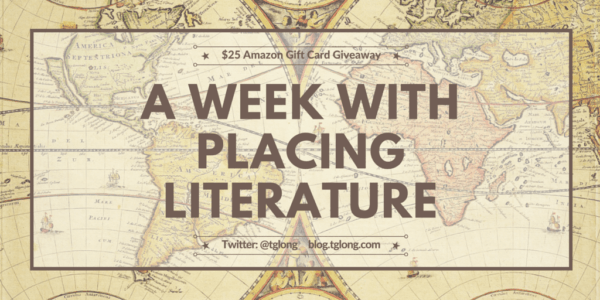 Have you used Placing Literature to map a book?
I'd love to hear from you if you've used Placing Literature to map a book. Please leave me a comment with the details!