11 September was marked across the world as the 15th year since the 9/11 attacks in which so many were tragically lost. Many moving, respectful, and beautiful things were posted on Twitter, but this in particular touched me and I wanted to share it here.

This is what it looks like inside the 9/11 'Tribute in Light' memorial in Lower Manhattan pic.twitter.com/wYOpvOHRx3

— Eyewitness News (@ABC7NY) September 11, 2016
Storify: Words on the Web
Here's my summary of finds and shares of the 'words on the web' from 5 to 11 September. This week's summary includes Leo Tolstoy on the meaning of human existence (via Brain Pickings), writing tips from author Jillian Cantor (via Penguin Random House), plus Real Simple's recommendations for great non-fiction books to enjoy this fall.
August marked four years since BlogFlash began and the original #BlogFlash2012 challenge was hosted on this blog. You can find out more about #BlogFlashDaily creativity prompts here and enter a giveaway for your chance to win a $25 Amazon gift card.
Follow me for more Words on the Web stories…
Storify: Words on the Web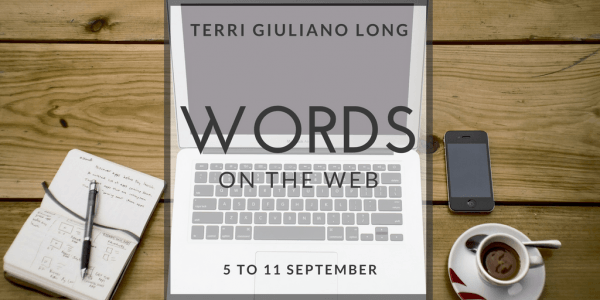 What were your Words on the Web finds this week?