Here's my summary of finds and shares of the 'words on the web' from 10 to 16 October. This week's summary includes podcasts for publishing enthusiasts (via Publishing Perspectives), a look at Winnie-the-Pooh at 90 (via Guardian Books), plus hearty soup recipes to help you welcome in the winter (via Today's Parent).
This week I am welcoming author Louie Cronin to the blog. Louie is sharing her story and some wonderful quotes from her new book, Everyone Loves You Back. You can also enter a giveaway for your chance to win a $25 Amazon gift card.
Follow me for more Words on the Web stories…
Storify: Words on the Web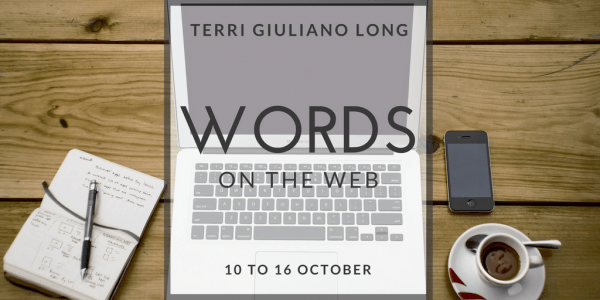 What were your Words on the Web finds this week?