Most weekdays I'll be sharing some of the quotes that have inspired me, made me smile or just made me think. You can find these on weekdays on the Facebook page. I'll be posting the full set here each week too and hope you'll also share some of the quotes that have inspired you in the comments section below.
Classic Quotes (87)
J.R.R. Tolkien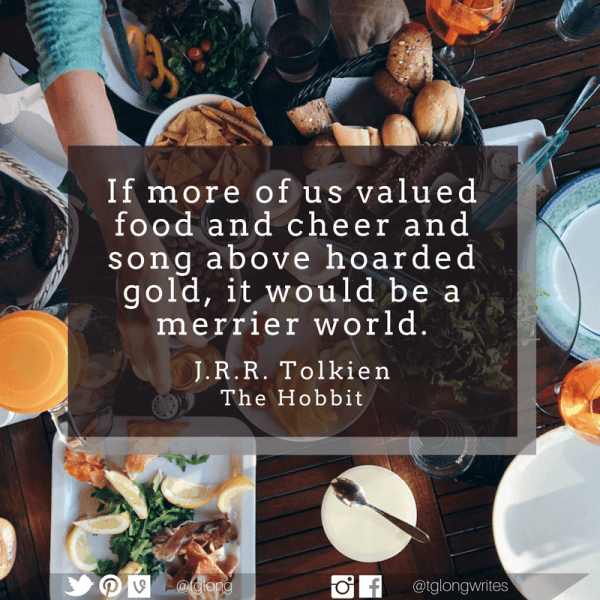 If more of us valued food and cheer and song above hoarded gold, it would be a merrier world.
~ J.R.R. Tolkien
Elsa Schiaparelli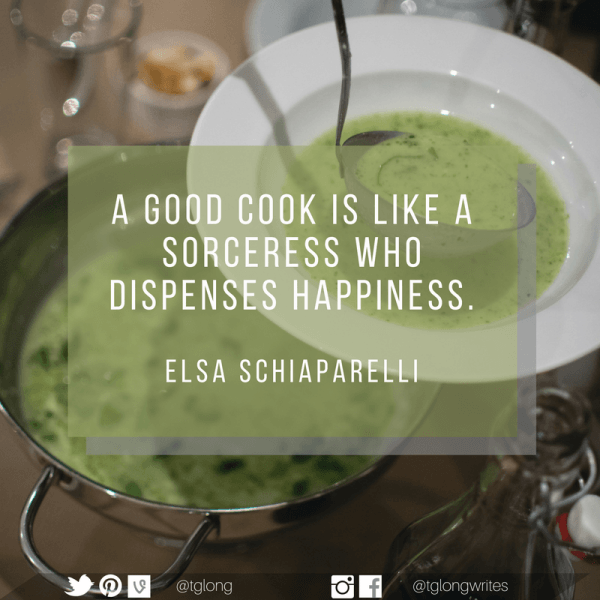 A good cook is like a sorceress who dispenses happiness.
~ Elsa Schiaparelli
L.M. Montgomery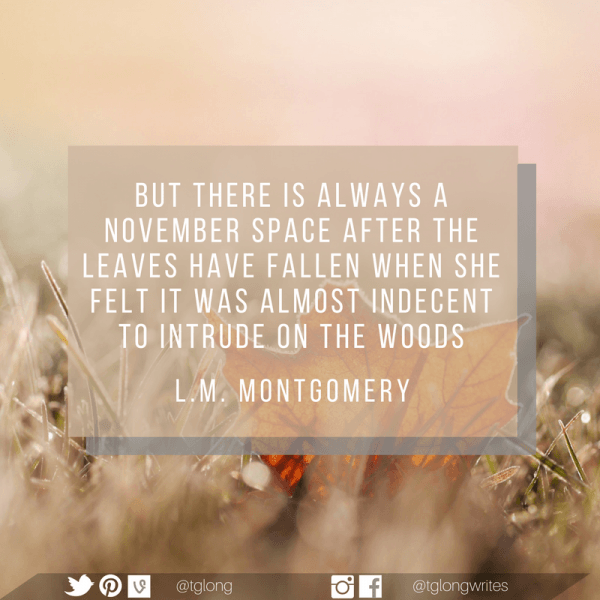 But there is always a November space after the leaves have fallen when she felt it was almost indecent to intrude on the woods…for their glory terrestrial had departed and their glory celestial of spirit and purity and whiteness had not yet come upon them.
~ L.M. Montgomery, Anne of Windy Poplars
Oscar Levant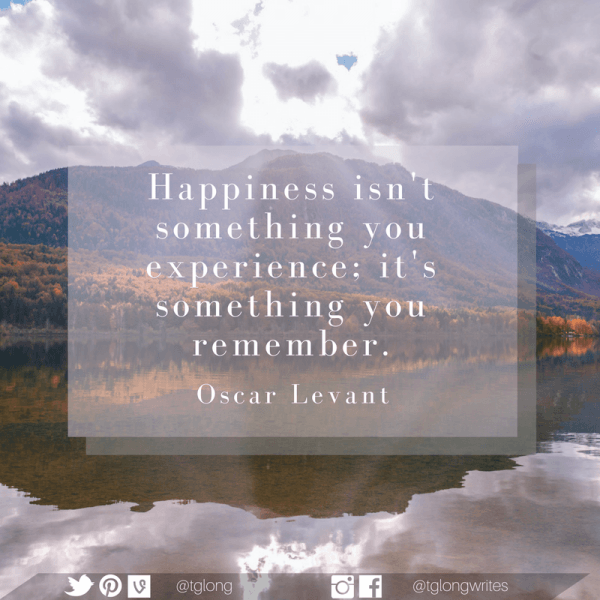 Happiness isn't something you experience, it's something you remember.
~ Oscar Levant
Sylvia Plath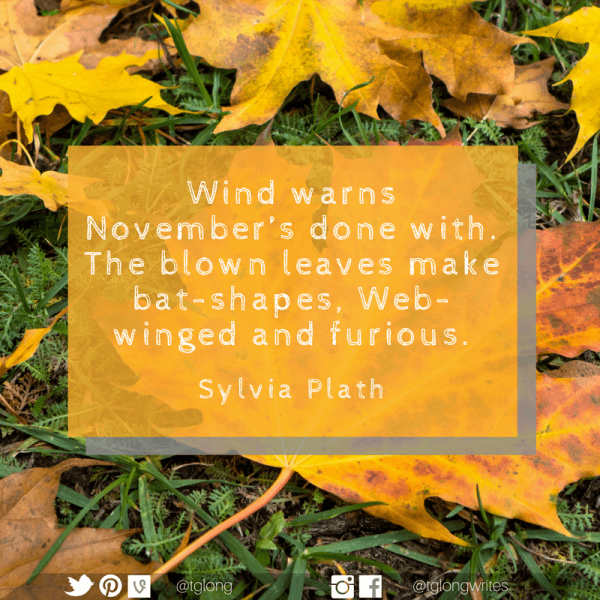 Wind warns November's done with. The blown leaves make bat-shapes, Web-winged and furious.
~ Sylvia Plath, The Collected Poems
What's inspired you this week?
Follow Terri Giuliano Long's board on Pinterest.
Please note, the views of the post author - and indeed anyone who guest posts on Day by Day - are not necessarily indicative of the views of Terri Giuliano Long and comments are moderated to filter spam/profanity only.


"Censorship always defeats its own purpose, for it creates in the end the kind of society that is incapable of exercising real discretion."