Who Are You?
Take the character quiz to find out and learn a little bit about yourself. Then come back to this site to learn more about the role that character plays in the novel.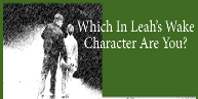 .
 Visit Quibblo to take the quiz
Join the conversation; tell us who you are and why.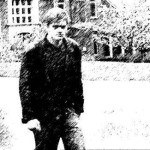 The In Leah's Wake Crossroads Story Game
How do your decisions impact your life? If you were a character in this novel, would your fate be the same as rebellious teen Leah or trampled peacemaker and concerned mother Zoe? Now you can find out by choosing your own path in the In Leah's Wake crossroads story game. First choose who you'd like to be. You can take the official character quiz to see who you're most like.