Emlyn Chand, president of Novel Publicity, joins me today to share 20 books she feels make great book club picks.
20 Fantastic Book Club Selections
by Emlyn Chand
You love book club, right? And you've been following my blog series to learn whether you're book club material (via a fun quiz), 7 reasons why you should join a book club, and 7 questions to ask yourself if you want to start a book club of your own. So what's next?
Let's give you a reading list! Yes, there are a gazillion cool things about book clubs, but the books are the best part. Wouldn't you agree?
The following is a list of 20 books that my club has read, discussed, and thoroughly enjoyed. I've included some basic information like when the book was first published, approximately how many pages long it is, a list of themes and keywords, and info about a film adaptation if one's been made.
---
Brave New World by Aldous Huxley – First Published: 1932. Page Length: 268. Themes/Keywords: dystopia, utopia, in vitro fertilization, Christ figures, drug abuse, society. Film Adaptation: coming 2011, Leonardo DiCaprio.
The Handmaid's Tale by Margaret Atwood – First Published: 1998. Page Length: 311. Themes/Keywords: Theocracy, religion, fertility, feminism, apocalyptic, utopia, Boston, capital punishment, marriage. Film Adaptation: 1990, Natasha Richardson.
Never Let Me Go by Kazuo Ishiguro – First Published: 2005. Page Length: 304. Themes/Keywords: boarding schools, human rights, utopia, dystopia, friendship, health care, genetic advances, art, love triangles. Film Adaptation: 2010, Kiera Knightly.
Lady Chatterley's Lover by DH Lawrence – First Published: 1928. Page Length: 352. Themes/Keywords: love, lust, Marxism, class distinctions, wheelchairs, fun accents, nature. Film Adaptation: 2006, Marina Hands.
Brideshead Revisited by Evelyn Waugh – First Published: 1945. Page Length: 351. Themes/Keywords: religion, Catholicism, friendship, homosexuality, overbearing mothers, World War I, expatriates, mansions. Film Adaptation: 2008, Matthew Goode.
Siddhartha by Herman Hesse – First Published: 1922. Page Length: 160. Themes/Keywords: spirituality, India, Hinduism, Buddhism, philosophy, poverty, prostitution, fatherhood, boats. Film Adaptation: 1972, Shashi Kapoor.
One-Hundred Years of Solitude by Gabriel Garcia Marquez – First Published: 1967. Page Length: 464. Themes/Keywords: Latin America, magical realism, religion, Christ figures, family ties, incest, war, bonanza farming, alchemy, marriage, adultery, pig babies. Film Adaptation: none.
A Prayer for Owen Meany by John Irving – First Published: 1990. Page Length: 619. Themes/Keywords: religion, Christmas, friendship, unlikely heroes, the Vietnam War, Christ figures, armadillos, dress maker's dummies, Canada, grandmothers, unknown parentage. Film Adaptation: Simon Birch is an interpretation (1998, Ian Michael Smith).
The Cider House Rules by John Irving – First Published: 1994. Page Length: 598. Themes/Keywords: orphans, abortion, apples, race relations, the working poor, lesbians, secret love affairs, drug abuse, incest, rape. Film Adaptation: 1999, Tobey Maguire.
The Bluest Eye by Toni Morrison – First Published: 2000. Page Length: 224. Themes/Keywords: race, income disparities, beauty standards, feminism, incest, rape, child-like understanding of the world, Dick and Jane, menstruation. Film Adaptation: none.
Lolita by Vladimir Nabokov – First Published: 1955. Page Length: 317. Themes/Keywords: pedophilia, nymphets, emotionally scarred people, spiders, societal expectations, awesome villains, the end of adolescence. Film Adaptation: 1962, James Mason.
One Flew over the Cuckoo's Nest by Ken Kesey – First Published: 1962. Page Length: 312. Themes/Keywords: mental illness, Christ figures, microcosms of society, feminism, race, unreliable narrators, mercy killing, prostitutes, gambling. Film Adaptation: 1975, Jack Nicholson.
Life of Pi by Yann Martel – First Published: 2003. Page Length: 326. Themes/Keywords: spirituality, tigers, life boats, disasters, Canada, zoology, unreliable narrators, coping with grief, mean orangutans. Film Adaptation: coming 2012, Irfan Khan.
The Curious Incident of the Dog in the Night-Time by Mark Haddon – First Published: 2003. Page Length: 226. Themes/Keywords: autism, fitting into society, misunderstandings, detectives, Standard Poodles, rats, Sherlock Holmes, colors, father-son relationships, run-aways. Film Adaptation: none.
The Turn of the Screw by Henry James – First Published: 1898. Page Length: 96. Themes/Keywords: horror, ghosts, governesses, mansions, alternate realities, mental illness. Film Adaptation: The Innocents is an interpretation (1961, Deborah Kerr).
Dracula by Bram Stoker – First Published: 1897. Page Length: 358. Themes/Keywords: vampires, doctors, horror, sexuality, Transylvania. Film Adaptation: 1992, Gary Oldman.
Atonement by Ian McEwan – First Published: 2003. Page Length: 368. Themes/Keywords: love, World War II, class disparities, what-ifs, naughty words, the power of words, nurses. Film Adaptation: 2007, Kiera Knightly.
The Reader by Bernhard Schlink – First Published: 1998. Page Length: 218. Themes/Keywords: Nazis, guilt and responsibility, strange love affairs, adolescence, court trials, literacy, baths, sorrow, redemption. Film Adaptation: 2008, Kate Winslet.
Les Miserables by Victor Hugo – First Published: 1862. Page Length: 1222. Themes/Keywords: criminals, redemption, prostitution, nuns, the Battle of Waterloo, the French Revolution, hidden identities, comical villains, castles in the sky, super-human strength, forgiveness, candlesticks. Film Adaptation: 1998, Liam Neeson.
Anna Karenina by Leo Tolstoy – First Published: 1877. Page Length: 988. Themes/Keywords: marriage, love, infidelity, motherhood, societal expectations, drug abuse, depression, having too many children, trains. Film Adaptation: 1997, Sophia Marceau.
---
About Emlyn Chand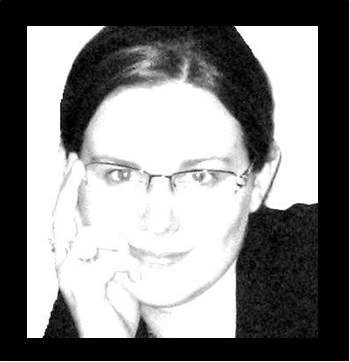 Emlyn Chand is the president of Novel Publicity and a writer of women's fiction and YA. She loves to hear and tell stories and emerged from the womb with a fountain pen grasped firmly in her left hand (true story). She also leads a book club that discusses classic literature and now boasts over 350 members. Her first novel, Farsighted, will be available in late 2011. Learn more about Emlyn at her website or by connecting with her on Facebook, Twitter, or GoodReads.