It's a pleasure to introduce the lovely Eri Nelson, author of the Dearhart Clan Series. I asked Eri to talk to us about writing fantasy. I hope you enjoy this second interview in the fantasy writing series.
Interview with Eri Nelson
This is always a tough question for me. I am see myself pretty simply as a wife, mother, and Ohio hermit.
And now your book. What do you think readers would find most interesting? Why?
For me it's the twist and turns that appeal to my interest. Course it could also be the heat and desires that emanate from my characters.
You've chosen to write in the fantasy genre. First, please tell us your sub-genre and explain what it means.
This first work of mine is typically categorized paranormal romance. However I look more on it as a primal fantasy. The classification to me says Dark, Erotic, Pack Filled with Action.
Why did you choose this genre? What interests you the most?
I like a world of the unknown. A place where I can create out of the normal way of life, so fantasy was an obvious choice.
Fantasy has broad appeal across demographic lines and age groups. Why do you think this might be?
There are quite a few elements that would apply. However I think this solely depends on what piques the reader's interest.
Do you think readers respond differently to fantasy than to other types of work? If so, what would you attribute this to?
I would disagree that a reader approaches fantasy differently than any other genre.
How is fantasy writing different from writing in other genres? What, if anything, do you find difficult?
I am not sure I would be the best to answer this question. To be honest, all five books I have written tend toward fantasy. In that end it would be hard for me to summarize on something outside of my norm.
How, if at all, do characters differ from characters in other genres?
As writers of fiction I think we create our worlds as we go. To think fantasy genres differ is not something I have any perception about. To me characters depend on the author's imagination. Classifying them differently than any other genre seems absurd.
How do you generate ideas specifically for the fantasy elements in your work?
For me there is no hidden secret. I simply write an outline of characters as ideas pop into my head.
What are you working on now?
I just finished an edit on up and coming book from another series called Isabella (Izzy) Tulley & Aiden Black Destiny Repeats Twice. Also I am in the works on vol.3 of Dearhart Clan Series The Heated Calls From Change.
I'd like to take a moment and thank you for asking me to participate in this interview. Often I am flustered and struggle for words on such things. Nonetheless I hope that my answers are not too farfetched and that they perhaps entertain your readers.
About Dearheart Clan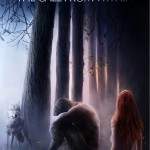 Dearhart Clan is a series of fast-paced books that dabble in the world of paranormal. If it's a typical romance you're looking for you won't find it in this series. Eri Nelson writes in a darker world where heat and need are the forefront for a slipping existence. Eri is driven by swift action-packed intrigues that often leave you wanting more.