Until 22nd February guests will be joining me to share their thoughts on love in many of its different forms: family love, friendship, passionate and contented love, compassionate love and love of food, music, animals, language and writing. What makes each post unique is that the feelings expressed are individual to every author. What brings these posts together is the underlying theme that love is one of the most powerful forces on earth.
This third day shares two topics, which are often – but not necessarily – closely linked together and it's clear that these subjects move people very deeply. Joining me to share their thoughts on "Compassionate Love" are C. Michelle McCarty, Shannon Mayer, Pandora Poikilos and Susan Salluce. I am also joined by Jennie Coughlin, Sif Dal, Kat Duncan, Susie Kline and Jeremy Rodden to share their thoughts on a subject that is particularly important to me: "Family Love"
Don't forget to register your vote on the posts – just scroll down to the end of the post to leave your vote once you've finished reading. You can vote daily and one winning voter will get a character named after them in my next book, a signed copy of the new paperback edition, plus a $50 Amazon gift card. Two runners up will receive signed copies of the new paperback edition of In Leah's Wake, plus a $25 gift card each.
And the guest authors can win too! The author who receives the most votes in one day during the event will receive an Orangeberry Social Butterfly package and a 5-day 'Tweet Me a Storm' package from Orangeberry Book Tours.
Family love in In Leah's Wake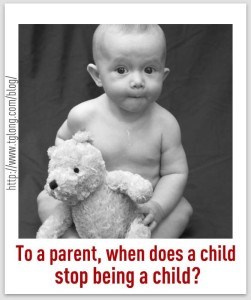 Dog lay at the foot of Justine's bed. She slid down and followed Zoe to the closet, nudging Zoe's legs. Looks like nobody's home,' Zoe said and closed the closet door.
She and Justine had painted the room two years earlier. For amateurs, their job had turned out surprisingly well. Fluffy cumulus clouds floated across the powder blue walls. She'd been hesitant to paint clouds; soon, Justine would outgrow the look, want something more sophisticated, better suited to a teen. But Zoe had been wrong. Two months ago, at Justine's request, she'd ordered a matching bedspread and curtains, pale blue spangled with bright yellow stars.
Zoe scratched the dog's neck and went to Leah's room. Leah's bedroom looked exactly as she'd left it, her drawers open, her bed unmade. Zoe stood in the doorway for a few minutes, feeling strangely out of place, and ventured inside, Dog at her heels.
The room smelled of Leah. Zoe ran a hand over her daughter's gnarled oak bureau, and pushed the top drawer closed. Leah's CD case lay on the nightstand. Flipping through, Zoe was shocked by how few titles she recognized. She studied the doodles on the walls, mildly surprised by her daughter's childlike scrawl, remembering the hearts pierced by arrows that had adorned the brown paper bag covers on Leah's elementary school books. Zoe stripped the bed, changed the sheets, and folded Leah's comforter and laid it at the foot of the bed.
A newly edited edition of In Leah's Wake has recently been released with a paperback version due for release next week. The newly edited novel features a new chapter and several new scenes, adding new connections and insights, and tightens the book, cutting 60 pages – all while maintaining the integrity of the original edition.
For more information visit Amazon or Barnes & Noble.
COMPASSIONATE LOVE
C. Michelle McCarty: Compassion trumps passion: fatherly advice from a friend who offered unconditional love
Although February has long been celebrated as a month for romance, several years back I read an article about how women purchase 80% of all Valentine cards-and most are not for lovers. Three weeks ago when my twin granddaughters and I finished constructing hand-made cards, mostly for soldiers, folks at a nearby nursing home, classmates, teachers, and single neighbors alone on this day, I realized how many cards are given based on compassion. This made me recall an incident decades back when a dear and wise man informed me there is a huge difference between passion and compassion. Jack said albeit the best known love story of our time is Romeo and Juliet, with lovers giving their lives for each other, Shakespeare's tale doesn't depict true love. He then showed me a magazine article in which one hundred people between the ages of forty and sixty were asked to be completely honest as to whether or not they would die for their lover or spouse or child or grandchild. The result was an overwhelming percentage checked off that they would NOT die for a lover, would hesitate to die for a spouse, but wouldn't think one moment about dying for a child/grandchild. I'm fairly certain the outcome was swayed by ages of those polled, then again when I see the variety of cards marketed today, I sense that in modern society compassion truly does trump passion.
It's been thirty years since my dear friend passed, and while my grandchildren take priority over everything in my life including Valentine's Day, I always write a special card to honor Jack's memory. He was not my lover, just a true friend who was there for me. Love comes in many forms, so give and receive-every day-not just on special occasions!
C. Michelle McCarty worked as an editor/ghost writer before retiring to write novels. Her first novel The Jewel Box is due for release by Whiskey Creek Press this summer and her second novel, Beyond The Pale will be available at the end of 2012. To learn more, please visit C. Michelle McCarty's website.
Shannon Mayer: Compassionate Love
Feeling a bit of shame, I actually had to look this up, to make sure I was writing about the correct topic. The love that centers on the good of others; service or kind acts, that is compassionate love. It is that burning desire, not of passion, but of wanting to show your love for those who don't know you, those you might never meet. To show that even though you are strangers, we still care for one another in this great big world.
Compassionate love, service, can be little things, sweet things that make someone's day a little brighter. Like this town in the US who 'paid it forward' for each other.
It can be huge acts of kindness like you see on T.V. with Oprah and other celebrities as they raise money for those that have been in natural disasters, wars and famine.
Or maybe, just maybe, it can be something a little closer to you than you realize. Love begins at home, so I've been taught, and so I believe. There is little point trying to make the world a better place, if we can't show compassion to those who are in our closest circles.
My challenge to you is this. Look around you, to your friends, family and neighbours, open your eyes to their needs as you close your eyes on your wants for just a moment or two. Likely, an act of compassion would take very little time or money. Most often, it is giving of yourself, to ease another's burden, if only for a short time. Perhaps it would only be a simple thing to you, but to them, it could change their day, and maybe even their life, from dark to light.
And that would be all that matters.
After a 2 year period waiting on her agent to actually do something, Shannon dropped the agent, and self published four books, with several more scheduled to come out this year. Her style ranges from fantasy, to romance to horror. For more on Shannon and her writing go to Shannon's website.
Pandora Poikilos: Love and Compassion
Love is the dashing stranger you notice across the room. As he meets your gaze, your heart skips a beat. Music fills the air when he kisses you and you see the rest of your life falling into place as the two of you ride off into a mesmerizing sunset.
Screeching halt.
Yes, that is the vision most of us would like to receive when we think about love. We all have expectations when it comes to love and very often we feel disappointed when it doesn't include music, sunsets and passion. From my experience, love is anything but the above.
Love is the soft grass that cushions your fall when your dreams are dashed and you fall to the ground. Love walks in when the rest of the world walks out. Love is the gentle but firm voice that tells you not to give up in the face of obstacles, even if one of these obstacles includes brain surgery. Love is your eyes when you cannot see and when all the world seems blurry, love offers clarity.
How do I know this for sure? Because I've met with love. He showed up in an unlikely package in the most unexpected place but piece by piece, my love, my biker chef or as some of you have come to know him as Peas has been my rock in ways I can only hope that I am the same for him.
International best-selling author, Pandora Poikilos has been writing for more than 10 years for various media which include newspapers, radio, television and various websites. A social media enthusiast who is passionate about blogging and finding her way around the virtual world, she wills away time in the real world by reading, writing and people watching.
Susan Salluce: Compassionate Love
Compassionate love is the chain phone call of woman calling woman after hearing that the chemotherapy is hitting their friend hard. "What day can you bring a meal for the family?"
It's been a twelve hour day. Now it's the middle of the night. You hear the unmistakable cry of your child. You hold his head as he retches, whispering, "It's okay, baby, Momma's right here." Compassionate love.
Rather than platitudes of, "At least you have three other children." Or, "Grief always gets better after the winter." Compassionate love says, "Tell me-everything-or nothing. I'm here."
With full bellies, plans, and anticipation of a day of fun, compassionate love is the voice of my daughter beaming, "Let's give our leftover pizza to the homeless man we saw down the road."
In a culture where love is tossed around as carelessly as a penny onto the sidewalk, and just as easily overlooked or dismissed, compassionate love calls us to a childlike place. A place of wonder; when we saw a penny and exclaimed, "Look, Mommy. A penny!" Then, picked up, slipped into our pocket, and felt as though we'd found a treasure.
If we were to view love as a verb, an action, a treasure, how different would this be? To feel our lover, our child, our friend's arms wrapped around us and say, "Oh, yes, this is love." Because we are loved, we can then extend this compassionate love to the bereaved, the marginalized, the disenfranchised. It is then that we can have a paradigm shift and see the world as it was meant to be seen: a place of great beauty, grace, and love.
Susan Salluce, is the author of Out of Breath. A former therapist and grief specialist, she wrote Out of Breath as a fictional account of parental bereavement, addiction, recovery, and the surf culture to touch others and offer hope. Visit her at Sip n Share with Susan. Out of Breath is available on all E-Readers and on her website.
FAMILY LOVE
Jennie Coughlin: Letters From the Past
I talked to my grandmother the other day on her birthday, and she mentioned she'd mailed Valentine's Day cards the day before. Mine was coming with something extra, a copy of a letter my grandfather wrote to his mother while he was a seaman in Japan at the end of World War II. She mailed the card on the second anniversary of his death.
Grampy, like me, was a journalist, and I'd read some of his later stories in The Boston Globe. He worked there 43 years, all told. But even in the letter of a young seaman, he was reporting, telling a story.
We use words differently, he and I. He was a cops reporter, chasing fires and crimes for 43 years. I moved into editing after just three, and always preferred education and government to police news. But the love of reporting and storytelling, of informing others through words, is something we shared.
In his letter, I can hear two of his other great loves come through.
Family, as he talks of the people back in Boston. And travel, as he writes, 'While I have been in the Pacific, I have seen some wonderful sights, none, however, more beautiful than Mt. Fugiama, with its snow-capped peak reaching high above the clouds.'
It was a bittersweet Valentine, one I'll always treasure. Grampy's letter is a reminder of the grandfather I'll always miss, of the adventurer who loved to explore new places and of the writer who passed the torch on to me when he gave me my first reporter's notebook almost 20 years ago.
Jennie Coughlin first won awards for her coverage of small towns in Massachusetts while working at community newspapers there, and now uses a different kind of storytelling to showcase life in fictional Exeter, Massachusetts. The flavor of small college towns with lots of history and strong arts communities comes through in her stories about Exeter, a small mill town in the Blackstone Valley.
Sif Dal: Family Love
If you visit any popular parenting site online, it won't take long before you see images of pastel color clad families hugging one another on lush green grass, in the sun.
When was the last time your family could have posed for one of these photos?
Mine? There was that one day last spring when we all went to the school fair. It was only a moment really; the moment after herding the children like cats to the school gate. The moment before they consumed too much soda and started jumping up and down, flapping hands in the air like they just didn't care, grinning through pink and orange stained lips.
Just a tiny moment in time when we were clean, and no one looked frazzled and my husband was actually smiling and I wasn't anxiously scanning the horizon for our runaway prone three year old.
Sometimes family love isn't playfully tumbling on an impossibly green, weed free lawn.
Sometimes family love looks more like taking turns to rinse out the buckets when we're all sharing the same tummy bug or putting up with potty humor at the dining table once in a while – and even letting yourself laugh, because it's been one of those days and everyone needs to smile again!
Family love is often far from picture perfect. It's often messy and noisy and hard work, but it is a very life affirming love and well worth the occasional bumps and bruises!
Sif Dal is a writer and mother of four living in Melbourne Australia. On her blog At the Bottom of the Garden she shares her adventures in writing and parenting with a low vision and ADHD. Sif is a great believer in 'the things that can't be seen'!
Kat Duncan: Signs You Truly Love Your Teen/Young Adult
You do activities just for your teen such as play Skyrim or attend Anime conventions or wrestling matches. Extra points if you dress up or can greet characters by name.
You don't mind washing hair dye out of the bathroom sink, walls, tiles, rugs or bathmats and you no longer stare at people wearing Goth attire.
You pretend you don't know how to text so you can force your children to actually speak to you across the dinner table at their favorite restaurant.
You still take time off from work to accompany your adult teen to medical appointments.
When bills arrive for iPods and iPhones and deductions are made from your checking account by eBay, you shrug. It's all part of the parental iPay plan.
You comprehend the difference between friends, boyfriends, girlfriends and friends with benefits. Extra points if you keep up with their friend-unfriend and status patterns on Facebook.
You agree to extending college careers by two years if they live at home because you figure it gives you time to payoff Sallie Mae.
You disagree with nine out of ten of their decisions, but back them all up one-hundred percent.
Kat Duncan is a creation extremist who is doing her best to identify human creativity and free it from captivity, one student at a time. Visit her website.
Susie Kline: The Many Facets of Family Love
Being married and having kids pretty much kills any romance that was alive in your life. Romance craves spontaneity and anyone with a family knows that spontaneous moments are the exact opposite thing you want while running a smooth household. Families thrive on routine. Surprises just shake things up too much to do any good!
But that doesn't mean the love is any less exciting. Your husband can still make you laugh with a million and one bad jokes. Your young kids come up with zingers that will be remembered forever (e.g., the twins singing 'chocolate monkey' instead of 'shock the monkey,' Aaron thinking he had 'nickels' instead of 'nipples' on his chest, etc.). Older kids give you glimpses of their coming-way-to-soon adulthood that fill you with pride. Still steadiness and routine are most appreciated.
There will be times that shake up the routine. Sometimes these last a day; sometimes they linger for months. They make you reevaluate your feelings for all the people involved. Sometimes you honestly don't like some of the people in your household. That's a hard lesson for a mom to learn. You don't have to like them all the time. You still always love them.
Eventually the routine is back in place and life goes on. At night you wander the halls, peeking into bedrooms. You listen to the breathing, watching your children sleep and your heart soars with the love you feel for them. You say a quick prayer that they become everything they are capable of being.
Then you get back into bed and watch your husband sleep. At that moment you realize that love is so much more than romance. Listening to him breathe, adjusting the covers to keep him warm, you understand that sometimes romance is just resting your hand on his shoulder as you fall asleep. Knowing that he will always have your back, no matter what you face as parents.
Susie Kline is a write-at-home mom and the creator of Motherhoot. She has a wonderful husband, three sons-19 year old twins and a 13 year old, two dogs, and four cats. She is a social media personality, a voracious reader, and a steady knitter.
Jeremy Rodden: Parental Love
I remember the very first words I ever said to my oldest son when he was born. Actually, I sang them to him. Fortunately for Drake, he probably has no recollection of my singing at that time, because I am quite the horrid singer.
But I digress.
The first words I sang to my son on the day he was born were from the musical Rent. 'One song, glory. One song, before I go. Glory. One song to leave behind.'
For those unfamiliar with the musical, these lines are sung by a musician with AIDS who is hoping to write a memorable song to leave behind when he dies. People have many different ways they hope to leave their legacy after they are gone: a song, a story, a memory.
I think the best legacy a man can leave behind is to be remembered as a good and loving father. Being born and raised in an urban area without a father figure myself, I personally place the utmost importance in my ability to show my sons (son #2, Gavin, came 5 years after my serenade to Drake) that their dad loves them every day.
Even when our family circumstances presented us with the unorthodox family structure of their mother being a successful doctor and their father being the stay-at-home parent, I always try to keep in mind that I am still their father (NOT 'Mr. Mom'!) and responsible for raising them to be caring, conscientious men.
That is why I sang those words to my son on the day of his birth. He and his brother (and any future siblings) are my songs. They are the legacies that I leave behind. The love I give to them every day is the tool that I hope shapes them to be good men, good fathers in their own rights, and a living representation of a father that placed his love for them over anything he ever wanted for himself.
Jeremy Rodden considers himself a dad first and an author second. He is the author of the middle grade/young adult Toonopolis series of cartoon novels, as well as the editor, publisher, and contributor to the #2 bestselling Kindle book on Fatherhood, The Myth of Mr. Mom – Real Stories by Real Stay-At-Home Dads. He can be found online operating his author/cartoon review blog or on Twitter.