Until 22nd February guests will be joining me to share their thoughts on love in many of its different forms: family love, friendship, passionate and contented love, compassionate love and love of food, music, animals, language and writing. What makes each post unique is that the feelings expressed are individual to every author. What brings these posts together is the underlying theme that love is one of the most powerful forces on earth.
Today we're talking about "Love and Friendship". Friends are the pillars that hold us up at troubled times, who support us unconditionally, praising our successes and never judging our failures. The love we receive from friends can propel our dreams forward and make our nightmares easier to bear. I'm delighted to welcome Stephanie Abbott, Cynthia Hill, Molly Green and Troy Lambert share their thoughts today.
Don't forget to register your vote on the posts – just scroll down to the end of the post to leave your vote once you've finished reading. You can vote daily and one winning voter will get a character named after them in my next book, a signed copy of the new paperback edition, plus a $50 Amazon gift card. Two runners up will receive signed copies of the new paperback edition of In Leah's Wake, plus a $25 gift card each.
And the guest authors can win too! The author who receives the most votes in one day during the event will receive an Orangeberry Social Butterfly package and a 5-day 'Tweet Me a Storm' package from Orangeberry Book Tours.
Friendship in In Leah's Wake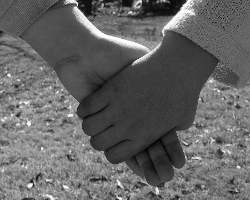 Zoe had met Bob ten years earlier on the starting line of a road race on the Fourth of July. She'd run cross-country in high school. That March, she'd started running in earnest again, hoping to lose the extra fifteen pounds she'd been carrying since her pregnancy with Justine. Her first time out, she'd circled the block three times; even that was a struggle. Her strength and endurance quickly improved. By late spring, she'd built to five miles a day thought it might be fun to enter a road race. The Fourth of July race, a flat two-mile course, was perfect. Will and the girls were waiting at the finish. After the race, they planned to watch the parade.
The race director called the runners to the start. Zoe squatted to tighten her laces. When she stood, slightly dizzy from the dip in blood pressure, Bob was standing beside her. With his confidence and physique, he looked like a seasoned runner. She figured him to finish in the top ten. He introduced himself and they chatted for a few minutes. She told him it was her inaugural race, and asked him, jokingly, to hail the ambulance if she passed out.
The gun went off. Fired by an adrenaline rush, Zoe took off with the rabbits, ignoring every racing strategy her high school coaches had taught her. By the quarter-mile, she was sucking wind. Her lungs felt as though about to collapse. If not for Bob, she'd have dropped out.
A newly edited edition of In Leah's Wake has recently been released with a paperback version due for release next week. The newly edited novel features a new chapter and several new scenes, adding new connections and insights, and tightens the book, cutting 60 pages – all while maintaining the integrity of the original edition.
For more information visit Amazon or Barnes & Noble.
LOVE AND FRIENDSHIP
Stephanie Abbott: Love Between Friends
Valentine's Day is hard for some of us, because it traditionally celebrates only one kind of love: romantic, passionate, red-velvet-heart love. Worse, it seems to imply romantic love is life's summit, its pinnacle, our reason for being.
Greeting card artists and candy makers push the notion – after all, Christmas is gone and it's time to get sales moving again. But I wonder why retailers don't expand the concept of Valentine's Day to include love between friends.
'Friends are the family we choose for ourselves.' Isn't that true? Friends are people we nurture and cherish and trust, not because of shared genes or mutual attraction, but simply because we like them. Friends are people we can sit in silence with, companionably, at peace. Friends are people we trade inside jokes with, laughing like fools over things no one else would find funny. Friends are people who forgive our mistakes, overlook our frailties and celebrate our tiniest victories.
Sometimes romantic love fades away. Sometimes family boils down to genetics, not emotion. Sometimes you find yourself totally alone in the world – except for your weird, flawed, priceless friends. In this life, I have been blessed with the very best of friends. This Valentine's Day, I send them my love.
Stephanie Abbott writes fantasy adventures. The first book in her paranormal series, Past Lives #1: Rachel, debuted for Kindle in January 2012. Stephanie also writes cozy mysteries as Emma Jameson. Her book Ice Blue is an Amazon bestseller; the next mystery in the series, Blue Murder, is due in April 2012. Finally, as S.A. Reid she writes adult romances like Something Different and Protection, both Amazon bestsellers.
Molly Greene: Friends and Love
I began to write a novel years ago. At the time, I wanted to pen the sort of mystery I love to read. I'm partial to strong-yet-flawed characters that experience conflict, but have an innate core which is good and real. I crave convoluted plots that ultimately have a happy ending. I'm the type of reader who roots for the good guy to win and the girl to get the boy, as long as the boy has the soul of a really great man.
Now I realize I've written a story that contains a definite element of suspense, but is – in many ways – about love. Love only our dearest friends can provide. I've chronicled a stretch in the life of a woman whose best buddies dish out hard advice, but also sustain her and lift her up without a hint of coddling. My book became a narrative about pals who care for one another unconditionally, in spite of their shortcomings. The bond they have is unique, and they do not take their good fortune for granted. Between the lines, I answered my own question, 'Is there any real quality of life without true friends?'
My chums are spread out across several states, and I miss them. Right now, there's no one to drop in for tea. But I'm convinced that when we hold a clear mental picture of what we want, we draw our desires to us. In retrospect, I see that I have cobbled together a personal guide pointing the way toward my ideal circle of friends. The tale I crafted is actually a depiction of the confidant I aspire to be. I've held out the pen. Now it's up to the Universe to write the rest of the story – and please, could they live nearby?
Molly Greene is a writer, blogger, and author of contemporary fiction with a bit of suspense. Her debut novel, Mark of the Loon, is scheduled for release April 2012. She is currently working on the sequel, working title Rapunzel. Visit her website.
Cynthia Hill: Love and Friendship
I don't know about you, but I can tell you the exact moment that my life changed: I was sitting in a car with a long-time friend. It was late at night. I knew that we were moments away from crossing 'that' line. I panicked, and the moment passed. Shortly thereafter, I started dating the man who would eventually become my husband.
It obviously wasn't meant to be, or one or the other of us would have pursued it after the fact, but it was one of those inherently dramatic moments; a moment that you can't help but reflect on once in a while and think 'what if'?
The 'what ifs' are what make a story, and when it comes to love, there are always so many of them: 'What if I'd missed that train?' 'What if he hadn't been dating someone else when we met?' 'What if I hadn't gotten that tattoo?' In real life, we can't know the answer to those questions, but that's what makes it so fun, or sometimes cathartic, to do it in fiction.
I may never know what would have happened if I'd not left that car in such a hurry, but I can certainly imagine it.
Cynthia Hill is a graduate of Toronto's York University (Theatre/English). She was the winner of the Scugog Council for the Arts Literary Competition (Prose) in 2010 for her story, 'The Big Thought.' She has also written and edited for several websites and blogs. Her website is at Cynthia Hill Books.
Troy Lambert: Under Pressure
I am a guy, in case you didn't notice by the bio or if the name 'Troy' did not give it away. For our half of the human race 'love' is often a difficult word to say especially when it comes to other guys and friendship. This is how we really feel:
Best friendships are formed under pressure. Who do guys keep in touch with for years? Guys we played sports with, endured the military or college with, or worked demanding job situations with. Guys bond under pressure and when you trust the person you see there you form a bond in more relaxing situations.
The higher and more frequent the pressure the stronger the friendship. One of my best friends was in the Army and going through a divorce at the same time I was. We had common stressful and pressure situations that came and went irregularly. Our 'support' of each other during those times helped build a lasting friendship or 'love.' Similar ideas of what support looks like (often a beer and someone to gripe to) make the friendship even stronger.
Time and distance don't matter. I can go for months without talking to friends of mine. When we do reunite it seems as if we were never apart. Our friendships can exist without the constant contact that women often need. We may go weeks between conversations but we know we will be there for each other when needed.
Love is such a strong word. So if we sock each other in the arm, flip each other the bird, and make fun of each other-well you know what we mean. We love each other man!
Troy Lambert is a freelance writer living in North Idaho where he also works and writes for the Wallace District Mining Museum. Last year he released the short story collection Broken Bones and will be releasing two books later this year, Redemption and Valley of Death. More information can be had at his blog.