This week, our Indie series continues with a post from a remarkable writer: R.S. Guthrie, author of the Clan of MacAulay series. R.S. Guthrie also has a new book on the horizon – Dark Prairies – and has been kind enough to share some excerpts!
Guest post: R.S. Guthrie
For many of us, writing has been coded into our very DNA since the moment we were conceived. I became a voracious reader in the middle school and high school years. Reading-learning the love of characters and plot and the grand finish-that really kicked my muse in the behind. Still, I didn't start writing seriously in college. The voice, however-my muse-had been with me forever.
God made me a storyteller.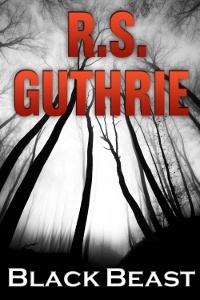 The choice to self-publish was both the easiest and the most difficult of my life. Like most fledgling authors, I'd spent a large part of my adult life imagining a name like Simon & Schuster or Penguin or Random House after my penname. That's just what authors did. You submitted, you were rejected, then you rinsed, repeated, and kept getting rejected until you were finally accepted, somewhere, and then you were 'published'.
I was still on that road one year ago. I hadn't heard of the digital publishing revolution. Then I read an interview of John Locke. The man had not only published his own books, he had priced them less than a cheeseburger at McDonald's and earned millions through sheer download volume.
I'm sure most people read that interview and walked away thinking about making millions. Not me. All I could think was:
'I CAN be published. I can go out and do it myself.'
I felt as if I had just emerged from a cave and heard about fire for the first time. How had I missed this total revolution?
I had a book I had been working on for several years. I'd worked with a published author who believed it was good enough for an agent and a publisher. But I knew the agent/publisher route, even for a 'sure thing' (not too many of which exist), meant months and months. Maybe years.
I had a second book I'd started years before; more of a Mystery/Detective novel. I dusted it off. I added a paranormal twist. I worked hard. I focused on that book with the newfound promise of publication. I had beta readers who loved it. I had several proofreaders. And then the day came: I birthed my first bouncing baby book!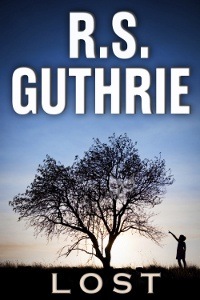 I sold very few copies. For several months I just sat back and waited for my fans to come rushing in. What I figured out is that in the Amazon forest, all but the most well-known are lost to the consumers. They don't know where we are. So I learned about marketing. Twitter. Facebook. I started selling more copies. The five-star reviews started piling in on this first book.
So I wrote another in the series, my magnum opus still waiting patiently for me to finish it. And a funny thing happened: I lost the 'self' part of 'published' when I referred to myself. I realized the most challenging part is not in getting published (particularly now). The challenge is in getting recognized.
Next month I plan to release that book I always thought was destined for Simon & Schuster. The one an agent could never resist. It was a hard decision for me. This book has been in my heart and my soul for most of my life. If you grew up in rugged Wyoming, the state, it's hardworking people-their nuances and that indomitable Western spirit-all of it bore down into your heart. That's why I refer to it as my magnum opus.
I love my first books and I will write the third in the series this summer. But Dark Prairies is a part of me. It grew from stories that happened in my youth-characters I met; murders and grisly discoveries; men finding the true heart inside them and women carrying just as much of the load as the men they loved.
And yes, I will self-publish it. I'll stay true to my Indie heritage; pay homage to the awesome writers I've discovered out there in the forest with me. Then I will pray-right before I go to work, R.S. Guthrie the marketing professional. I want this one to be the one that sets me apart.
THE. ONE.
Indie? Yes. But now it's time to prove that Indie, for many of us, was a choice not a relegation. Here are a few excerpts from my book, Dark Prairies: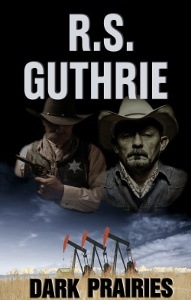 Sheriff Pruett toed the edge of the obsidian, geometric opening in the earth. Approximately four feet by two, and shallow. The big man ached all over. He'd cried, shut himself up, and cried again. His heart felt so worn down it did not beat so much as murmur; a utilitarian thing without feeling or sound. The loss consumed him, and his will would not rise-muted by a damp, negative space swallowing his physical being. Pruett was shattered; broken in ways he might never fix. He did not know loneliness, or at least he had no memory of it. Now this singularity encased him-an invisible, merciless force threatening to erase all he was or ever would be.
Like the victim of a holocaust:

'Sheriff's office,' Pruett said.
A thin, rattlesnake drawl tickled his ear: 'Been a shooting over to the Rory McIntyre place, Sheriff. Things ain't good, come fast.'
The caller disconnected.
Pruett couldn't move. He tried to reconcile the words; repeated them in his mind, hoping they'd scatter, reform, and produce a different result.
They didn't.
Pruett reached for the radio, his hand trembling under the sovereignty of fear.
'Baptiste,' he spoke into the mike.
First, what seemed infinite radio silence, then:
'Deputy Baptiste, over.'
'Get to Rory's place, Red Horse.' Pruett said. 'Get there now.'
'Yessir,' Deputy Baptiste said. Pruett didn't give orders that often. When he did, his deputies knew there was no point in discussion.
'Red Horse?'
'Yeah, boss?'
'Load your shotgun.'

Bethy knew her family was bad cement, poured from generation to generation and mixed with hateful blood. The McIntyres were racist and old school mean. Pruett appreciated the fact that he'd cut a sweet filly from a corral full of surly, untamable stallions. And though he suspected what boiled down deep, he chose to ignore it. Some of his reasons were out of respect for his wife; she was sweet-hearted to a fault and still loved all of them-naive love from the innocent, offered unrequited to cantankerous, oily hearts.

He stared again at the shovel in his hands.
Tools felt nothing.
They existed only to make trails for men; to build homes for them; to make their lives more productive.
And tools existed to bury them.
Arthritis seared Pruett's joints as he dropped the muddied earth on Bethy. Towering there in the freezing mist-implement in hand, prostrate inside-Pruett lamented the will of God.
About R.S. Guthrie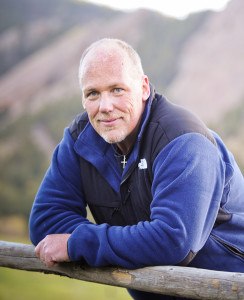 R. S. Guthrie has been writing fiction for several years. Black Beast is the first in a series of Clan of MacAulay books featuring Denver Detective Bobby Macaulay. The sequel, L O S T, released on New Year's Day, 2012 and is now available on Amazon.
Guthrie is presently working on a Western Crime Novel entitled Dark Prairies, set in his home state of Wyoming. An excerpt was featured in the June 2011 issue of New West Magazine. The full book is scheduled to be released in June, 2012.
The author currently lives in Colorado.