Today I'm welcoming Vanessa Gebbie, author of The Coward's Tale. Congratulations to Vanessa on this exciting new release, with its writing style described as 'reminiscent of Dylan Thomas at his best.'
First, would you please tell us about yourself? You've been a writer-in-residence at Stockholm University. How has teaching influenced your writing? It can be hard, at least in my experience, to write while you're teaching. How do you find balance?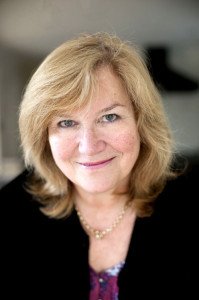 Well, I am a writer, an editor and a teacher of writing, and have been for almost ten years. Although I am Welsh, I live with my family in a village in the south of England, and cross over to the beautiful west of Ireland to do most of my writing. I have two sons: one works in the recruitment industry in London and Edinburgh, and the other is studying at University. I have four books out now, including two collections of short stories and a text book on writing the short form.
Now, very exciting – I am a novelist! 'The Coward's Tale' came out in the UK late last year, and in the USA in February. I am a rather lucky lady, and supremely grateful to all the team at Bloomsbury.
But to answer your question – yes, it is hard to write while one is teaching. You are using a different set of skills, and a different mindset too. But in a way, teaching also feeds the creative spirit, I find. There is an energy that builds up when you are surrounded by eager minds, that cannot help but strengthen your own eagerness to create. I love it! Also, I do have this sense that if you love something as much as I do – and you do, so obviously, Terri – we almost have a duty of sorts to pass on what we can to others, don't you think?
Writing and teaching writing has taken me to many wonderful places – the beautiful city of Stockholm in Sweden is one. This year, I have spent time in Athens, Greece, am leading a week-long short story workshop in Ireland in June, and later in the year will be teaching and reading in Vienna, Austria.  Then I finish with a month's residency in a Scottish castle. I wouldn't be doing any other job in the world!
What are you passionate about? What keeps you awake at night?
Oh lots of things! My writing keeps me awake sometimes – if I am fighting with revision for example, and something won't come right. or if I have a deadline, and am getting perilously close to missing it.
But other things too – I hate unfairness, and cruelty, and cowardice. I try not to watch The News before going to bed, although my husband is a real News addict. It is all so negative over here in the UK, almost as though News can never be anything but doom and gloom. We are strange animals, wanting negatives all the time – especially bedtime!
If a magic carpet could take you anyplace in the world, where would you go? Why?
I would go straight back to South Georgia – not in the US, but the island in the southern Atlantic Ocean. It is a small and very remote island, home to the most extraordinary wildlife. Penguins, whales, sealions, birds – by the thousand. Most completely at ease with humans, because they have no concept of danger – everything is protected. The scenery is beautiful – glacier after glacier, icebergs, mountains, and beaches full to bursting with penguins. It is historically interesting too – the polar explorer Ernest Shackleton is buried in a tiny graveyard in one of the old whaling posts, Grytviken.
It is a photographer's paradise – and I love photography.
If you could change one thing in your life, what would it be? Why?
I wouldn't. I am glad to be me.
ABOUT THE COWARD'S TALE
Please describe The Coward's Tale in your own words. Would you please tell us something we won't find in your book description or product pages?
A nine year old boy, Laddy Merridew, falls off the bus when he arrives in a little Welsh town to stay with his grandmother – sent there by parents who are sorting out their broken marriage. The only person who helps him is an old man, the local beggar-cum-storyteller. When the boy introduces himself and apologises for being a cry-baby, the man replies, 'My name is Ianto Jenkins. I am a coward. And that's worse.' This meeting is watched over by the town statue – a memorial to men lost years ago in a tragic accident at a local coal mine called Kindly LIght.
So starts 'The Coward's Tale' – as an unlikely friendship builds between these two outsiders. While Ianto Jenkins tells the stories of the town's men and women, revealing the reasons behind their idiosyncracies and seeming strange behaviours, the story of the tragic day at Kindly Light pit is gradually revealed. But while Ianto is adept at telling the stories of others, it is his own that he has never been able to tell.
Why is Ianto Jenkins a coward? Will the appearance of this little boy, who reminds hm so much of his own brother, finally allow him to tell his own story?
It is funny, touching, thought-provoking. And it was a real privilege to have this story come to me to write it.
What would you like readers to take away from this book? Is there a message?
I would really like readers to find their own message in the book. Stories speak to different people in different ways, don't they? But I have always been fascinated by the ways in which our upbringing leaves its mark on us – and how we carry the baggage of our ancestors – often to our detriment. I'm interested too in the importance of community, the healing power that exists in stories, and how beautiful the world is, in all its colours -dark and light.
What inspired The Coward's Tale? Did you begin with story, place, character, or voice? Is this typical for you?
It is quite a complex story, picking up the threads of twelve central characters, all based loosely on the Twelve Apostles. Each character has some oddity of behaviour or attitude that needs explaining, in different sections – which are in turn funny, touching, tough, all kinds of tones. Each section had a different inspiration – but perhaps the inspiration for the whole thing only became obvious to me as I was finishing it – you often hear writers saying that they didn't really understand what they were writing until it was almost done, don't you?!
It's my own story, in metaphor. I was adopted ay birth – not that that is tackled overtly at all – but being given away at the start of life is an amazingly interesting thing to happen to a child. I had a very happy childhood with wonderful adoptive parents – and have been happily married now for several decades – but always, there is this 'baggage' (if I can call it that) which I drag about with me. 'The Coward's Tale' is one attempt to talk about how individuals need to be able to understand their own baggage, to be able to move on. If that makes any sense at all!
What were the hardest and most enjoyable aspects of writing this book? Why?
The hardest part was keeping going! It took me about six years in total, and I was writing the other stories, the text book, and doing a lot of other things as well – but 'The Coward's Tale' was the 'big project' I kept returning to do a bit more over and over again. I did sometimes wonder if I'd ever finish it!
The most enjoyable part was doing the writing though – which may sound odd. But I feel as though I am telling myself stories as I write – I don't plan at first draft stage, very much – and that was a joy!
WRITING & PUBLISHING
Before The Coward's Tale, your first novel, you published two story collections. How would you describe the difference between writing stories and writing a novel? Which do you prefer? Why?
Well, as described above, there wasn't really much difference – I tackled parts of the novel in the same way as stories. The biggest difference came when I needed to work on the whole to polish it – the final editing stages before handing it in to my agent. That took some time, because the novel was so unwieldy!
Would you please describe your revision process? How long does the process take? Do you enjoy it?
It takes me a long time. When I was revising this novel, I took almost a year just on that stage alone – making sure each sentence was as I wanted it – as well as smoothing it out structurally. It is a very aural book – I read it all out loud to myself – so I could 'hear' how the reader would 'hear' it. Lots of changes took place at the level of the word! And yes, I enjoy it – it is a different skill, and one that has taken time to develop – but it is such an important one – I respect that stage a lot more now than I did when I was a newer writer.
The Coward's Tale is traditionally published. Have you been involved in marketing? If so, would you please tell us what you've done? What do you feel has worked best?
Yes – I have and am – and am enjoying it all. It seems the normal marketing and publicity window with the professional team for the average novel is  just for a few weeks round publication. If you want to do more, you do it yourself. So – I am doing this blog interview, for one, supported by Bloomsbury – and would love to visit other US blogs to say hi – just drop me a line!
I have enjoyed a whirlwind 20 blog tour with interviews and guest posts based in the UK, with some friends' blogs further afield, Ireland, Botswana, Vienna, France.
I am doing readings, talks, giving workshops, writing craft articles for writing sites, reading and judging for writing competitions – it is all important to keep the name out there, both mine and the book's.
Keeping an eye on reviews, whether they are Amazon, Goodreads, elsewhere – and thanking people. That's so important – if people give you their time – the least you can do is say thanks, if you can.
FUN FACTS
Lefty or righty? Lefty.
Introvert or extrovert? Introvert in extrovert clothing.
Plane, train or automobile? Train.
Beer or wine? Beer, please.
Water: ice or no ice? Ice!
Light or dark? In the shadows.
Winter or summer? Winter.
Walking or running? Walking.
Sit on a beach or sit by a fire? A fire.
Book or audiotape? Book.
Read or write? Both!
Draft or revise? Both!
Writer's group or editor? Editor.
FINAL THOUGHTS
If you asked to give one tip to aspiring writers, what would it be?
Believe in yourself, but don't be too proud to learn – and never, ever, ever give up!
What are you working on now?
Novel number two, and I am writing and learning about poetry, working on revising my text book, and teaching as much as I can. I am busy!
How can your fans connect with you?
I love hearing from readers!
My website is www.vanessagebbie.com It's slightly original, wacky and fun – and there is a contact page with a mad ant who beetles about over the screen. People tell me he is so real they have tried to swat him off their laptops! Go and see, and drop me a line to say hi!
I'm on Twitter – @vanessagebbie do follow – but I also tweet freebie writing prompts every day – look out for the #StoryGym.
And I blog at www.morenewsfromvg.blogspot.com
Terri, thank you so very much for this generous invitation. It is greatly appreciated – and it is such a lovely thing to be here!
Vanessa Gebbie is a Welsh writer living with her family in a village in England. She is the author of four books, 'The Coward's Tale' (Bloomsbury), two collections of short fiction: 'Words from a Glass Bubble' and 'Storm Warning', and is also contributing editor of 'Short Circuit, Guide to the Art of the Short Story' (all Salt Publishing). She teaches widely, taking her joy of creative writing to writers of all ages and experience – in June 2012 she will be leading a week-long workshop in Ireland.
ABOUT THE COWARD'S TALE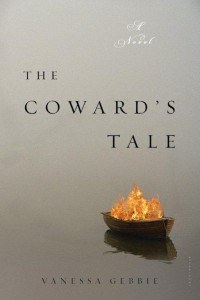 A poignant first novel about kinship and kindness, guilt and restitution, and the ways in which we carve the present out of an unforgiving past.
Nine-year-old Laddy Merridew, sent to live with his grandmother for reasons he does not understand, stumbles off the bus in a small Welsh town where he begins an unlikely friendship with old Ianto Passchendaele Jenkins, the town beggar-storyteller. Through Ianto, Laddy learns of the collapse decades earlier of a coal mine called Kindly Light-a disaster whose legacy has echoed through generations, shaping lives in unexpected ways. And while Ianto spins the lively stories of so many men and women in this town, it's his own history in Kindly Light that is the story he can't tell.
Like Richard Llewellyn's beloved classic How Green Was My Valley, Vanessa Gebbie's The Coward's Tale richly evokes the tightly bound communities of old Welsh mining towns-their loyalties and betrayals, loves and losses. Like Llewellyn, Gebbie was brought up by Welsh parents in England. Unlike him, however, she took every opportunity to spend time in Wales throughout her formative years. Her sense of place is evoked with an authentic, dark beauty and a heightened, almost magical charm. Her prose is steeped in the cadences that surrounded her as a child. This rich tapestry of a novel is spellbinding and unforgettable.
Giveaway
Thank you so much to Vanessa for visiting today! Vanessa is kindly offering a paperback copy of her book, The Coward's Tale, to one commenter! Please just leave a comment for Vanessa below and a winner will be drawn on May 29th.