This week Naomi Blackburn says YES, your book DOES qualify as  a business.  Find out more from our Author CEO…
Naomi is founder of the Goodreads group Sisterhood of the Traveling Books, as well as the Nordic Noir group, dedicated to discussing Scandinavian mysteries. This year, Goodreads ranked her at # 11 on their top reviewer list, in both the U.S. and in the world (2011 rankings). As a reviewer, Naomi is brilliant, insightful, and, as she puts it, "brutally honest."
Please feel free to leave questions for Naomi, as well as any suggestions you may have for future posts. I hope you enjoy the column!
The Author CEO: What is a small business? My book qualifies: REALLY?
by Naomi Blackburn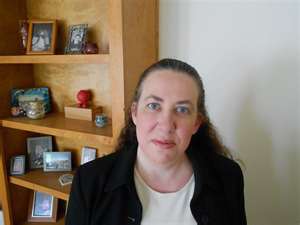 The Small Business Administration definition of a small business:
SBA defines a small business as a concern that is organized for profit; has a place of business in the U.S.; operates primarily within the U.S. or makes a significant contribution to the U.S. economy through payment of taxes or use of American products, materials or labor; is independently owned and operated; and is not dominant in its field on a national basis. The business may be a sole proprietorship, partnership, corporation, or any other legal form. In determining what constitutes a small business, the definition will vary to reflect industry differences.
OK: I know that Terri has authors from all over the world, so the same concepts apply, but this definition comes from a US governmental agency, but, in general from others that I have seen the same concepts are true worldwide.
So, on that note, how are you as an author a small business???
Small Business
Author
How does this apply to you as an author? These will be gone into deeper we go forward in the series!
For Profit
You want to SELL your books
– Price points are key
– Marketing efforts
– Quality of product
Pays taxes to the government or uses American products, labor etc.- yes, we knew the word taxes was coming into the mix!
Please tell me you are reporting and paying taxes on the books you sell! :)I am sure that the better chunk of authors utilize consulting, printing, distribution services etc.
– The IRS tends to frown on income not reported. In fact, it is illegal! I have just one dreaded word: AUDIT!
Has products brought to market
Your book(s)
– Again, your books!
Fits within an Industry Classification, i.e. manufacturing, retail, engineering etc.
The independent authors classification: a RETAILER selling books to the general public or through a third party, etc.
– How are you selling your books? What options are available
Develops a business plan which lays out everything in minute detail from product development to marketing & sales
If not doing it already, needs to do the same thing.
– Development of marketing plans pre, during and post release of book.
– Ensuring release of quality book through utilization of writing/publishing services/beta readers/reviewers
– Presents as a professional author, i.e. business cards, professional intro letters
These are small examples. We will go deeper into the small business concepts as the series continues.
See now why I say that indie authors are small businesses?!?! It is imperative to get into the mindset of being a small business owner. As an author, one puts so much effort into the writing of the book: why not put the same effort into the business side of selling it?!?!
Links: US Small Business Administration – What is a Small Business
Next post: Forming a business plan: what goes into it?