Each week I'll be donating $50 to the charity of a blogger's choice as part of the "Read, Write, Give" drive. If you'd like to get involved, you can nominate a blogger using the form at the end of the post and also be entered into the competition to win a $200 Amazon gift card.
This week, Alicia Justice from Ali's Bookshelf is supporting the Epilepsy Foundation of Greater Cincinnati. You can read more about them after her interview.
I've often said that book bloggers are the "Fairy Godmothers and Godfathers" of the literary world – and I really believe it. Therefore, I'm thrilled to have the opportunity to interview some of these wonderful bloggers and shed a little light on why they undertake this epic labors of love!
This week's interview is with Alicia Justice, who runs Ali's Bookshelf. Ali is a mom of two, studying to be a massage therapist, before heading on to study a Doctorate in Physical Therapy. Ali also runs her own wedding and event business!
Interview with Alicia Justice: Ali's Bookshelf
Could you please tell us about yourself?
I'm Ali from Ali's Bookshelf. I'm a mother of two great kids, an avid book lover and reader, blogger, writer, student and so much more. When I was a kid I used to read to get away from the world and lose myself in a book where there were no worries for me. Now well I read: well because of that and because I love it so much.
I live in Kentucky, in a small little town where almost everyone knows everyone. I love living out in the middle of nowhere it's peaceful. I am very organized with my blog and my writing, but sometimes not in real life. I also have my own business, Creatively Elegant Wedding and Events, where I am a Certified Wedding and Event specialist. I've been doing this for over six years.
I will say that books are my drug of choice and always will be.
Could you please tell us why you started the site and how you've built your following? What other projects are you working on?
I started Ali's Bookshelf, mainly to share my love of books with people. It's grown, and now not only do I share my love of books with reviews and posts, I now have my own show called Ali Talks Live. Ali Talks Live is where I interview authors live and get to know them more.
I built my following, like most bloggers, I used Facebook, Twitter and any other way I could get people to just look at my blog. As for other projects I'm working on, well right now I'm just trying to get my blog as organized as I can.
You're a big fan of YA, fantasy and romance. What are your favorite books and authors in each genre?
Wow, now this is a question. I thought I was the one that asked tough questions. Alright I will try to answer this. It's really hard to pick my favorite books when I love so many. So, let's see for YA I would say my favorite would be The Outsiders, I think this one will always be my favorite.  It's by S.E. Hinton and I had to read it in High School and loved it. I've read it several times.
Fantasy book and author would have to be Raymond E. Feist's Magician: Apprentice. My older brother told me about these books and I fell in love with each one of them. The series is immense, but amazing.
As for romance, hmm there are so many of these that I love so, I'll just tell you my top 3. The Notebook by Nicholas Sparks, Dear John by Nicholas Sparks, and The Time Traveler's Wife by Audrey Niffenegger.
So many books are my favorites, that was definitely hard to choose.
You say on your blog that you want your children to love reading as much as you. What sort of books are they currently enjoying?
I think children should get a chance to be immersed in books as much as anyone. My kids and I read together every day and they also read by themselves.  Right now Samantha (7 yr old) is reading Martha Speaks by Susan Meddaugh. I love books that teach kids words. Books are a great way to learn.  Braxton (5 yrs old) is currently reading Curious George, one of his favorite books of all time. He loves that monkey!
You must get hundreds, if not thousands, of review requests every month. How do you handle all the requests?
I don't get as many as I did before I closed my review request form. ;-) Honestly, I just check my email as I have time, look over the information, and if the book looks interesting, I'll agree to review it. I do have enough books to last at least through the end of this year, so I'm not currently accepting new books, except from authors with whom I've already worked.
When reviewing, do you often find real gems? What, for you, says a book is a gem?
Yes I am very honest in all my reviews, if I say it's a Gem it definitely is to me. I love finding those books that are different from other things I've read and to find one it usually takes my breath away. If I mark it as a gem, then that book is one that stays with me and I keep thinking about it for months even after I finish reading it.
What do you enjoy most about blogging? Least?
 I love blogging; the thing I enjoy most would have to be getting to know authors and their books. I love working with authors and helping them get the word out about their books. I love telling people why a book is so amazing or even if it's not why I think so and that if it wasn't for me, they might end up loving it. Like my blog says not every book is for every person.
As for the least, I would have to say hmm this is a tough one; I would have to say being yelled at by an author that doesn't like the rating I've given a book. I work really hard on my blog and I don't get paid for it. I do it because I love it! I really wish authors wouldn't bash bloggers and bloggers wouldn't bash authors. We are all people and we have opinions, we are entitled to that, but we can do that without bashing each other. *rant over*
What, for you, is the most important quality in a book?
I think the most important quality in any book is a great plot that draws you in and keeps you there till you've read the very last word on the page.  Those books are the real Gems to me.
Do you feel there is a stigma against self-published writers? If so, do you feel it's deserved? Why or why not?
I do feel there is a stigma against self-published authors; I think it really isn't deserved though. Well I think it depends on the author though. Some authors out there are giving the Self published authors a bad name by acting like babies and yelling at reviewers, or not having their book edited correctly before sending it out for reviews, those authors are giving others a bad rep.
Other times it's definitely not deserved. Not every author is like other authors, I think it just depends on each person. I don't think it's really fair to lump all the self-published authors into one category.
For indie authors in particular, getting reviewed is one of the biggest challenges. Do you have any advice?
Ask, it's all you can really do. Oh and please read bloggers review policy. I'm getting ready to change mine, to open up to indie authors. I'm really excited about this and hope some great ones will ask for me to review their books.
You've nominated the Epilepsy Foundation of Greater Cincinnati. Please could you explain why you have chosen them?
My charity is Epilepsy Foundation of Greater Cincinnati. This foundation is very near and dear to my heart. I have suffered from seizures my whole life and I know how it feels to have one and the doctors say they have no idea why. This foundation is doing some great things with research and giving programs for people with seizures and their families.
About Ali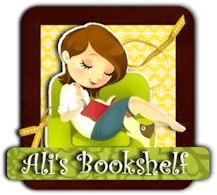 Ali says: First of all I'm a mother of two amazing kids that I wouldn't trade for the world and they both love books as much as I do. Second, I'm a college student. Right now I am studying to be a Massage Therapist. I will be finished with Massage school in December 2011 and will be heading to get my Doctorate in Physical Therapy. I have a long way to go though.
I'm also a major country girl, love the out doors and to read outside is definitely one of my favorite things to do! 
I love to read and have been reading since I was little. I have read so many books I can't even come up with a number for you. My bookshelves are totally over flowing but I love it. I run a few other blogs as well and soon to be a website. I love blogging and I am also currently trying my hand at writing my first novel.
You can find her on Facebook and Twitter.
Ali's post is in support of the Epilepsy Foundation of Greater Cincinnati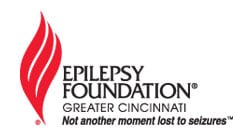 The Epilepsy Foundation leads the fight to stop seizures, find a cure and overcome the challenges created by seizures.
The Epilepsy Foundation of Greater Cincinnati has been in existence since 1953, assisting people with epilepsy and their families in meeting their multiple health and social needs. We provide direct services to optimize each person's understanding of epilepsy and to improve their methods of coping with epilepsy in all facets of their lives.
Donate to the Epilepsy Foundation of Greater Cincinnati
a Rafflecopter giveaway
Related posts