The Celebrating Bloggers event continues today with this fantastic post from author and blogger Coral Russell. Coral is a dedicated book blogger at Alchemy of Scrawl (and has been interviewed previously for Read, Write, Give), and also commits a great deal of time to running The Indie Exchange. I'm thrilled that she's agreed to join the celebration today!
Don't forget, you can enter the Celebrating Bloggers giveaway via the Rafflecopter form at the end of the post for your chance to win a $50 Amazon gift card, plus a $50 donation for your favorite charity. If you're taking part in the event, please leave a comment with your post link so we can visit and you'll be entered into the bloggers' draw to win $100 Amazon gift card!
Coral Russell: How do I love thee? Let me count the ways…
Too strong a sentiment when talking about book bloggers? I don't think so. I've talked to at least 1000 book bloggers with varying degrees of success. All have different ways and things they like to do and accomplish on their blog. Do I care? Yes. I want to meet their needs and give them what they want and help them fulfill their goals.
The book bloggers I have connected with and ended up talking to even after they've done a review, guest post, interview or giveaway are great. I'm lucky they liked my product and were gracious enough to give me some face time on the blog. They really are just people doing something they love and something that I admire-read. They're brave enough to put their opinion on their blog for the Internet to see.
The biggest compliment I ever received from a book blogger was, 'You are the most prepared author I've worked with.' They are the van-guard. The ones behind this movement of bringing books to the masses. And it's just cool that reading can lead to this-book bloggers that help you pick your next best read. Real people posting real reviews and keeping us honest and on our toes.
They're readers and readers are cool!
Tips on how to work with a book blogger-
Make a quick list of book bloggers that you'd like to visit. Then as you have time go through a small number of them and…
Check out their site. Look around and click on a couple of pages. Get a feel for their style.
Tweet out a post. Share one. G+ one. Use your favorite way to follow them (Facebook, Twitter, G+).
Read their policies. Really read and understand them and leave the ones alone that don't match your book.
Find their name and preferred contact method.
Individually send out an email to that blogger using their name. If they've asked for something specific from you, give it to them.
Be prepared. Have a media kit with all the different things a book blogger might need: guest posts, giveaway information, interview format, excerpt, video trailer, book cover, copies of your eBook in different formats, synopsis, author bio, book blurb, links to your social media and book, etc.
When a book blogger does offer to feature you on their blog, be sure to visit the post and subscribe to comments (unless they tell you otherwise) and share out that post. Keep a list of book bloggers who have featured you.
Give them a special shout out every once in a while as a cool book blogger you enjoyed.
Be nice and be respectful even if things don't work out the way you'd hoped or planned. Let it go and move on.
Terri is great with book bloggers. Her site features, works with, and respects bloggers so that it makes it easy to get involved and stay involved. I love working with her on her events! Thanks so much for letting me gush over book bloggers during the Celebrating Bloggers Blog Hop.
About Coral Russell
Coral Russell is the author of Amador Lockdown, a contributor to the Playing with Fire anthology, a book blogger at Alchemy of Scrawl, and co-owner of The Indie Exchange.
About Amador Lockdown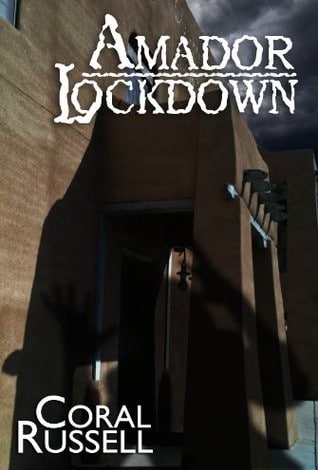 Something has moved into the Amador Hotel. Hector, Marcos, Bev, and Tony of the Paranormal Posse are called in to either debunk the haunting or get rid of whatever is causing the problems. With the surprise arrival of Hector's son, he tries to keep his professional and personal lives separate, but whatever is haunting the Amador Hotel has other plans.
Share the post, enter the giveaway
Taking part? Please leave your comment and post link below!