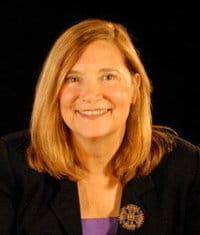 I'm so excited to be joining up with Ann Pearlman, author of A Gift for my Sister, from 19th to 21st September to discuss our experiences of different publishing journeys. Ann is a Pulitzer prize nominee and has been published traditionally so it will be wonderful to hear her story. Having now sold over 120,000 copies of In Leah's Wake, I'm delighted to have taken the indie route. I'm looking forward to comparing our experiences and showing that both sides of the publishing coin can shine!
In celebration of this great event, Ann and I are also giving away paperback copies of our novels, plus a Kindle Fire! See below for details of how to get involved and enter this great giveaway.
Events
Join us for the following events:
September 19th – Round Table Discussion on the Novel Publicity Blog
September 20th at 2PM EST – Blog Talk Radio show (You can submit your questions for us lower down the page!)
September 21st – Blog Swaps
Ann Pearlman will visit this blog to discuss her new title 'A Gift for My Sister'
I will visit Ann Pearlman's blog to discuss my bestselling literary fiction novel 'In Leah's Wake'
September 21st – Twitter View at 4PM EST using hashtag #AuthorSandbox
The Books
A GIFT FOR MY SISTER
ANN PEARLMAN
Ann Pearlman's The Christmas Cookie Club enthralled readers everywhere with a heartwarming and touching story about the power of female friendship. Now, in A Gift for My Sister, she once again explores the depth of the human heart, and this time it's through the eyes of two sisters. Tara and Sky share a mother, but aside from that they seem to differ in almost every way. When a series of tragedies strikes, they must somehow come together in the face of heartbreak, dashed hopes, and demons of the past. The journey they embark on forces each woman to take a walk in the other's shoes and examine what sisterhood really means to them. It's a long road to understanding, and everyone who knows them hopes these two sisters can find a way back to each other.
IN LEAH'S WAKE
TERRI GIULIANO LONG
At the heart of the seemingly perfect Tyler family stands sixteen-year-old Leah. Her proud parents are happily married, successful professionals. Her adoring younger sister is wise and responsible beyond her years. And Leah herself is a talented athlete with a bright collegiate future. But living out her father's lost dreams, and living up to her sister's worshipful expectations, is no easy task for a teenager. And when temptation enters her life in the form of drugs, desire, and a dangerously exciting boy, Leah's world turns on a dime from idyllic to chaotic to nearly tragic.
As Leah's conflicted emotions take their toll on those she loves-turning them against each other and pushing them to destructive extremes-In Leah's Wake powerfully explores one of fiction's most enduring themes: the struggle of teenagers coming of age, and coming to terms with the overwhelming feelings that rule them and the demanding world that challenges them. Terri Giuliano Long's skillfully styled and insightfully informed debut novel captures the intensely personal tragedies, victories, and revelations each new generation faces during those tumultuous transitional years. Recipient of multiple awards and honors, In Leah's Wake is a compelling and satisfying reading experience with important truths to share-by a new author with the voice of a natural storyteller and an unfailingly keen understanding of the human condition: at every age.
Get involved!
Do you have a question for either of us? Or perhaps you'd like to support the event by displaying the badge? Either way of getting involved will get you extra points for the giveaway. Just check out the Rafflecopter to find out more!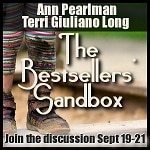 <div align="center"><a href="http://www.annpearlman.net/bestsellers-sandbox-with-terri-guiliano-long/" title="Bestsellers Sandbox"><img src="http://blog.tglong.com/wp-content/uploads/2012/09/bestsellers-sandbox-terri-giuliano-long-and-ann-pearlman.jpg" alt="Bestsellers Sandbox" style="border:none;" /></a></div>