Last week Terri Morgan very kindly shared the reasons for her journey from ebook to paperback. This week she talks about the more practical side of publishing paperbacks and the many things to consider and overcome!
Publishing a Paperback
by Terri Morgan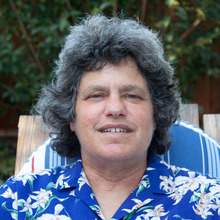 Last week, when I wrote about my decision to self publish my novel as a paperback, I mentioned it was a lot of work, but well worth it. This week I'll address the steps it took to convert my e-book into a paperback.
By first publishing an e-book, I was ahead of the game. My novel had been written, edited, proofread, and the front cover designed. My next step was to decide which print on demand service would best suit my needs. I chose Lightning Source because I was impressed with their quality, service and their pricing. Lightning Source, however, only works with publishers, so I had to establish my own publishing house and handle all the pre production details, like getting an ISBN number, registering with the Library of Congress, and obtaining a preassigned control number. Fortunately, Lightning Source provided a list of the information needed, so it was just a matter of getting the proper forms on-line, filling them out, submitting them and paying to purchase an ISBN number.
Officially starting my own publishing business was even easier. Regulations vary from state to state, even county to county. In Santa Cruz County, where I live, I had to register a Fictitious Business Name statement with the county records department, pay a small fee, and, a month later, provide proof that my 'Doing Business As' information had been published once a week for four consecutive weeks. I went online again, obtained a seller's permit from the State Board of Equalization, and I was officially the owner and operator of Silverdarts Press.
Even though I had Playing the Genetic Lottery copy edited and proof read before putting it out as an e-book readers spotted several typos. I enlisted half a dozen eagle eyed friends to proofread the novel again. While they were working I wrote the back cover blurb for the novel, and sent it to my brother's talented girlfriend, Katja Coulter, who had designed the front cover for me. She expanded that design to include the spine and back cover of the book. Once the proof readers were done, all the typos corrected, Katja stepped in again to format the copy. She then selected a typeface, designed the interior layout of the book, and went through it page by page to make sure the chapter headings were consistent and in the proper sequence, that the page numbers were where they were supposed to be, and took care of dozens of other details. Once she was finally satisfied, we uploaded the copy to Lightning Source, chose the paper for the interior, and selected the size I wanted to book to be. Katja adjusted the width of the spine to match the dimensions, and uploaded the artwork.
I ordered a proof copy, which was delivered in about a week. I found additional typos that needed to be corrected. Katja corrected them in the draft, and uploaded the latest version of the copy to Lightning Source again.
Then I took a deep breath, charged about $1,200 on my credit card and ordered 150 copies of my novel. The books arrived on the Friday before Mother's Day, and I eagerly opened the first box and got the first look at my new baby, I mean book.
I was ecstatic, holding the first copy in my hands. All those months of hard work had finally culminated into a finished product. I reveled in my accomplishment for about two minutes. Then the panic set in. How do I get my books into the hands of readers, and sell enough copies to cover my expenses? That's a story for another day.
About Terri Morgan
Terri Morgan is the author of Playing the Genetic Lottery. Her novel is available through her website, Amazon.com and at select bookstores in California and the UK.
About Playing the Genetic Lottery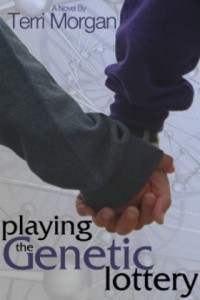 Caitlin is happily married to her best friend, has two healthy children, and enjoys a rewarding career and the love and support of her extended family. Her seemingly great life is marred by an obsessive fear that Caitlin can't shake. Having grown up with two schizophrenic parents, she is terrified with what may be in her DNA, and haunted with the knowledge she may have passed the genes to the disease that robbed her parents of their sanity down to her children.