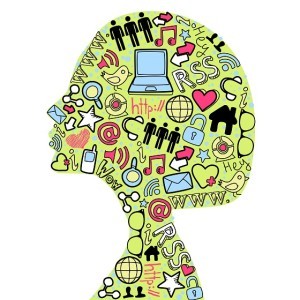 Over the last year, I've put in long days, working hard to build a platform and market my novel. Social networking, the heart and soul of indie marketing, is exhausting, and I've sometimes felt overwhelmed. When I can't get to my desk-someone is ill, I have personal issues to attend to or my husband and I plan a much-needed vacation-I panic, knowing that when I take time off, the work invariably piles up.
Deadlines loom, networks beg for attention, messages keep popping into the in-box. And I feel torn, caught between what I want to do and what Conscientious Me thinks I ought to be doing. Here are six strategies that, when life gets in the way-or I just need a break-help me conquer those demons.
6 Time-Management Strategies to Help Conquer the Self-Defeating Demons
Make a list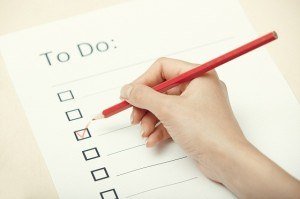 This is so simple, and yet, maybe for that very reason, we often neglect to do it. A list shows all your tasks at a glance. When I know what's coming up, I can plan accordingly. This feels much less overwhelming, and more doable, than tasks floating around in my head. When time is at a premium, I can easily see which tasks need to be attended to and which, if need be, I can let go. In early August, my eldest daughter had a baby, her fourth, and I spent two weeks in DC, helping her with the kids. As you might imagine, our days were packed, leaving me with 2 -3 hours to work after the kids were in bed. If I hadn't had a list, I'd have gone batty, worried about falling behind. Because I had one to refer to, I spent those few hours productively. Yes, I got behind, but I was able to keep up with important commitments.
Use Your Calendar
If you're like me, you lose your lists. This used to be a problem. Now I use the calendar function in my email inbox to track important projects-such as writing this post-and I've set it up to send reminders a few days before they're due. G-mail has a similar function. There are, of course, applications dedicated to tracking tasks; for me, the email function works best. It may not be the most sophisticated tool, but it's easy. I don't have to look for it-it's there when I need it-and I see the list whenever I open my inbox.
Prioritize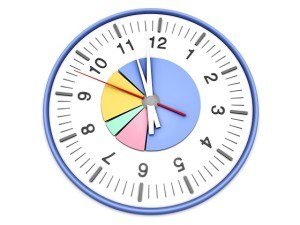 Establishing priorities is absolutely essential to success. I struggle to stay organized. When I don't have a clear list of priorities, I find that I waste time. It's easier, at least for me, to tweet, post on Facebook, or answer email than stare at a blank page, trying to figure out what happens next in my novel or how to focus my nonfiction article or guest post. As a result, I get sidetracked. Nearly every email message, for example, elicits a response. If I start my morning answering mail, I find myself still answering mail at 6, 7, or 8 that night. The only way I can accomplish anything is by prioritizing my tasks each day. When I tackle important projects first, rather than frittering time away, I feel more in control.
Unanticipated tasks or requests always seem to pop up, so priorities may change. If I'm too rigid, I've found, I get frustrated and lose track altogether, so it's important that I allow room for flexibility.
Eliminate extras
This is another problem for me. Are you starting to see a pattern? That's because these are things I'm working hard to change-although it hasn't been easy, it's making a difference.
Maybe it's the pleaser in me: I'm the poster girl for taking on more work than I have hours to finish. In trying to be nice, to say yes to every request, I've gotten myself into trouble. When some people can't follow through, they say 'Sorry, pal,' and let whatever it is go. I'm not built that way; I wish I were. Instead, I'll work until midnight-or 2 or 3 or 4 a.m.-finishing the work. The next day, I'm useless and exhausted. Sure, I can make up the sleep, but it takes days; every day I work at half-speed, I get further behind. Worse, because I'm not present, the people I love-my husband and kids-get shortchanged.
The only way around this is to take on only as much as I can comfortably handle. Easier said than done? You betcha. But I'm trying. I'll let you know when I've safely arrived.
Reward yourself for completing small tasks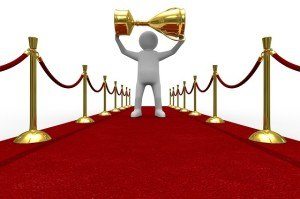 This is a biggie. All too often we flog ourselves for all the tasks we didn't complete, the unanswered email, the people we forgot to respond to, the blog comment we failed to leave. This is such a counterproductive attitude! As my husband would put it-the beatings will continue until morality improves. I've operated on that principle for far too many years, beating myself up over every little thing I've done wrong or forgotten to do. Does it make me feel better? No, I stew, beating myself up again and again in a silly, self-defeating author's Groundhog Day.
So much better to turn the situation on its head! If I finish the tasks I set out to do, I can read or catch up on the news or pig out on chocolate. Whatever makes me feel good for a few minutes, because, really, accomplishing your goals on any given day, despite distractions, is hard work and deserves a reward!
Lower your expectations
I saved this for last because I honestly and truly believe that this is the most important thing we can do for ourselves. We want to accomplish big things-of course we do! We want to be proud of our work; we want to make our loved ones proud. But when we set our goals too high, we set ourselves up for failure. My husband, again the wiser of the two of us, has always advocated setting goals that we can reasonably expect to accomplish. Before a runner can break the five-minute-mile, he says, she has to run a six-minute mile. So focus on running six minutes before shooting for five.
Experience has proven he's right. If I'd set a goal of selling over 100,000 books on day one, I would have been overwhelmed. When the going got tough, as it inevitably does, with the goal so far out in front of me, I might have been frustrated and quit. Instead, I set my sights on selling 5,000 books. As often happens in indie publishing, I hit 25,000 within weeks of hitting 5. Because I was having fun, I went for 50, then 75, then 100. Last week, I hit 120,000; now it's time to move on, finish writing my next book.
Final thought-know when to let go!