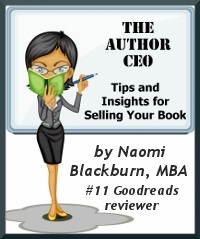 This week The Author CEO Naomi Blackburn talks about the importance of financial planning, including factoring in small costs that can quickly accumulate.
Naomi is founder of the Goodreads group Sisterhood of the Traveling Books, as well as the Nordic Noir group, dedicated to discussing Scandinavian mysteries. For the year 2011, Goodreads ranked her at # 11 on their top reviewer list, in both the U.S. and in the world. As a reviewer, Naomi is brilliant, insightful, and, as she puts it, "brutally honest."
Please feel free to leave questions for Naomi, as well as any suggestions you may have for future posts. I hope you enjoy the column!
The Author CEO: Factoring Overhead Into Your Book's Business Plan
by Naomi Blackburn
Two of my favorite television shows are Chef Robert Irvine's Restaurant Impossible, shown on The Food Network and Bar Rescue, hosted by Jon Taffer, a highly successful bar/restaurant consultant, which airs on Spike TV. Both gentlemen work with underperforming restaurants/bars to determine causes for underperformance, assist owners in developing plans for profitable revenue generation, and teach the owners how to run successful restaurants. It always amazes me that so many restaurant/bar owners fail to factor overhead into their food and drink costs, leading them to lose money hand over fist.
In following various blogs and speaking with indie authors, it has shocked me to find that many authors do the same. Last time, we spoke about price point. This week, we'll tackle a related issue: overhead.
Let's start with a definition of overhead. My favorite comes from Entrepreneur Magazine/Entrepreneur.com.
Definition: The indirect costs or fixed expenses of operating a business (that is, the costs not directly related to the manufacture of a product or delivery of a service) that range from rent to administrative costs to marketing costs
Overhead costs are either:
Fixed/recurring: These are costs that are static. They are the same no matter how many books are produced or sold. If you purchase a new computer and produce one book, you must still pay the same price for the computer.
Variable: These costs are more fluid. They will go up and down based on new releases; marketing opportunities, such as blog tours; periodic use of outside vendors, such as editors, consultants, cover designers etc.
Now, let's look at some examples of each of these areas:
For indie authors, fixed or recurring costs may include the following: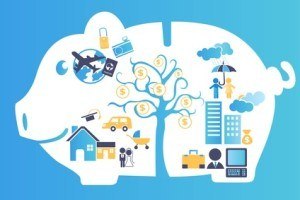 1) Rent, if you rent office space to write.
2) Office equipment, such as the purchase of new computers, etc.
3) Internet service
4) Social Networking services-e.g. Hootsuite
5) Web service providers-e.g. Web hosting
6) Membership costs-e.g. LinkedIn
7) Fees associated with distribution channels-e.g. Createspace annual fee
Variable Costs-I consider some items on this list to be necessities, but we will discuss this in the future. For now, let's take a look at some examples of variable costs that might be incurred by an indie author:
1) Book Prep
a. Editors
b. Book cover & interior designers
c. Formatters
d. E-book conversion
e. Paperback proofs
f. Set-up charges for publishing and retail distribution
g. Legal fees, if applicable-e.g. for copyright setup and/or issues
2) Review Costs
a. Print costs for paperback review copies
b. Mailings to reviewers
3) Marketing & Promotion
a. Hosted blog tours
b. Contests
c. Prizes
d. Promotional or gifted copies of paperback books
e. Promotional materials-e.g. bookmarks, notecards, etc.
f. Postage
g. Travel Expenses-e.g., for readings or conferences
4) Advertising
5) Consultants
6) Charitable contributions
While indie authors have fewer fixed costs than other business owners, they are faced with many variables. This can be worse, because unless managed almost to the point of micromanaging, it can lead to out-of-control spending. Think of controlling variable costs as a 'best practice' for your organization.
The wonderful thing about variable costs is that, while they can throw you for a loop if not managed properly, they can be easily negotiated if necessary or business owners can seek alternative methods.
What do you consider to be your fixed and variable costs? Are there costs that have been missed-here or on your own list-or costs that indie authors simply overlook?
About Naomi Blackburn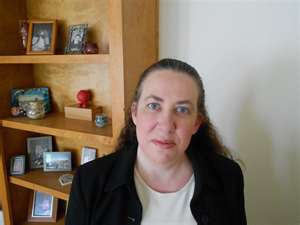 Naomi Blackburn, owner of The Author CEO, a consultation firm dedicated to helping independent authors navigate the development of strategic business plans and the marketing world, holds an MBA and has worked in the field of business development, sales and consulting for 12 years. A former social worker, she has helped hundreds of clients meet their life goals. An avid reader and top Goodreads reviewer, she comes to the world of books from a reader/reviewer's perspective. She strives to help authors achieve their goals by teaching them to think of themselves as CEO/entrepreneur of a small business and helping them negotiate the business side of selling books.