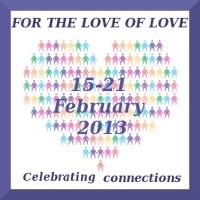 I'm so blessed to have many friends who are talented writers and are willing to share their work. This week and next, I've asked several to join me in the For the Love of Love event. They will be sharing both thoughts on love and a sample of their work. I'm so thrilled to have this opportunity to showcase them and hope you will enjoy getting to know them all a little better!
Today, Coral Russell is stopping by. Coral is the author of Amador Lockdown and the newly released Sacrifice. She runs The Indie Exchange and also blogs about books at Alchemy of Scrawl.
Coral's Post
Sacrifice excerpt
Sacrifice
"He means a lot to you," Someone said to me a while ago. She must have seen how my face lit up when I talked about him.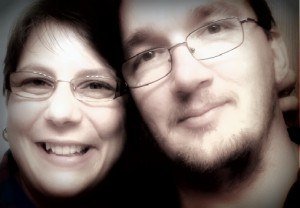 The man we were talking about is my husband. My husband and I just celebrated fourteen years of marriage in December. The number of years doesn't mean much because it feels timeless. It feels like we just got married a short time ago and yet it feels like we've been married forever.
Must be love.
He changed my flat tire. My flat truck tire because I was an Over-the-road truck driver and was trying out a new company in Dallas, Texas. I was not impressed and had decided to take the first bus back to my new home and try somewhere else. I made a long list of repairs my truck needed when the mechanic mentioned I had a flat tire. I'd just been rude to this guy who tried to say, "Hi" to me a second ago.
"Who would I talk to about that?" I said.
"That'd be me," said the man who I'd just been rude to.
"Oh, I should have been nicer to you then."
He just grinned and motioned me to his truck bay. It took him two hours to change my tire. It took him so long that his boss came out and said, "What are you making a career outta this one?" I found out later that it usually takes him half an hour to change one tire.
He liked me. He really liked me.
My husband likes pointing out that it was choices that I made over thirty years that led to the exact moment when we met. He only had to make choices over twenty-six years. He explained to me once that he literally sat in his car at an intersection and contemplated going to Colorado, Nevada, or Texas. He chose Texas. Kinda blows your mind how one choice can change your whole life.
Long story short. We've been together ever since. There's something magical about resting your dreams, fears–your very existence–in the arms of another person. That's my definition of love.
"The speed of the leader is the speed of the gang." – Mary Kay Ash
Live for God. Live for your mother. Die for your gang. In that order.
Duke eyed the group in front of him through dark-tinted sunglasses. A bandanna hid the rest of his face from view. With a slight nod, the circle of men closed in on a twelve-year-old boy in the middle of the circle. A moment later the Chaneco gang sprang forward, and a flurry of punches and kicks rained down.
The boy warded off the first few blows and even tried to throw a couple of punches, but the volley coming at him from all sides sent him to the ground. The boy's thin arms wrapped around his head as the men drew back and kicked him or knelt down to drive a punch into the boy's side.
As Duke watched the thirteen-second "jump in," he paraphrased a quote from one of his favorite movies: Grab a hot pan, second can seem like an hour. Grab a hot woman, an hour can seem like a second.
Rooster, his second-in-command, sprang into the middle of the group laughing. He dragged the crying twelve-year-old to his feet. The circle of men loosened up, and one by one, they came forward to clap the boy on the back and give him light punches on the chin.
The twelve-year-old tried to smile as Rooster angled the boy in front of Duke. Duke let his eyes trail up and down the boy, sizing him up. He gave a final nod and turned away. The group broke up cheering. Once inside the gang's hangout someone would hand him ice for his face and a shot of tequila to erase the pain from the beating.
Live for God. Live for your mother. Die for your gang.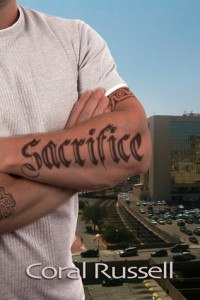 When Mexican drug cartels fight for control along the border, Juarez becomes the murder capital of the world. In El Paso, Texas it's drug business as usual: a grifter sets out to buy her freedom, a car salesman runs drugs to make his fortune, a gang leader battles to rise among the ranks of the cartel, and a detective and his wife are ripped apart by a family secret. Everyone's fate lies in the hands of an old woman. Will she let the past die with her or take revenge the only way she knows how?
Join us tomorrow for pieces from Holly Robinson and Bette Lee Crosby!