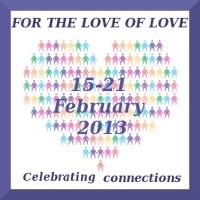 I'm so blessed to have many friends who are talented writers and are willing to share their work. This week and next, I've asked several to join me in the For the Love of Love event. They will be sharing both thoughts on love and a sample of their work. I'm so thrilled to have this opportunity to showcase them and hope you will enjoy getting to know them all a little better!
I'm delighted that Rachel Thompson has joined us today and has agreed to share two pieces from her new release, Broken Pieces!

Broken Pieces: Rooms
Broken Pieces: Light
Broken Pieces
Rachel Thompson
Women have rooms inside of us men cannot fathom.
It's where we store the depths of the hurt we've been dealt.
Where we store the deep love we never want to lose.
Where we've tucked away all those cutting comments through the years, when we couldn't react because we had company. The place where we shoved the painful words down, swallowed the reactions and put them in the corner; pushing it all back down when it threatened to rise up; afraid the tentative piece of string might snap and all the hurtful words he sent your way will tumble back out and hit him so hard he won't comprehend the language you're speaking is his own.
We fold our stories inside ourselves.
We unwrap them when nobody is looking.
We carry former lovers, long lost, inside our limbs. We feel their caresses, remember exactly how their tongues entwined with ours as our bodies melted, their eyes on ours as they entered us; even our cells remember the exquisite burn.
A woman never forgets, though she may learn to love another. We wrap those memories away for safekeeping, even when those lovers hurt and brutalize, our hearts break and we cry forever tears. We have a room for that pain, a special key we hide to lock it away.
Women grow, our hearts accommodating all the players in our lives.
We explore our rooms often, sometimes inadvertently. Our hearts won't allow us to ignore our secret places for long. Try as we might to suppress our desires, our unknown thoughts and fears will rise to guide us to different places, new rooms we never knew existed but were within us the whole time.
Embrace. Hold tight while you dance. Jump.
Our rooms are buried so deeply, many times we don't listen or can't hear. We fall, search, drift, let go. We hold our breath, worry what others will think, lose ourselves.
Don't.
Women have rooms inside us.
Breathe.
Allow me to drape my limbs over you; my secret murmurs soothing fears that keep you awake as the rays of the day fade on borrowed rest.
Grasping your hand to keep you from losing your way back to me, you meet my eyes with a rush of desire that slams me in a hard, brilliant flash.
Do you hear me? I whisper along your skin, cooled by the night air. Crossing this wide river to you, I pray you'll reach for me as I pass by, drowning in your depths.
You, my only salvation.
Will you save me?
Waiting for the sun, I barely breathe so as not to wake you, unable to turn away from the glare of what we've wrought.
I bathe in our entangled gleam, where love lives inside the knowledge that tomorrow fades again.
Illumination only lasts until darkness decides to fall.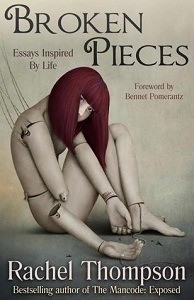 Welcome to bestselling author Rachel Thompson's newest nonfiction work! Vastly different in tone from her previous essay collections A Walk In The Snark and The Mancode: Exposed, BROKEN PIECES is a collection of pieces inspired by one woman's life: love, loss, abuse, trust, grief, and ultimately, love again.
This is NOT a humor book! It IS a book about relationships, a study of women, a book with heart.
Want to see why people love it? Why they call it 'riveting, powerful, insightful?'
Read it and see why Broken Pieces is tearing up the lists for Nonfiction, Women's Studies, and books for women!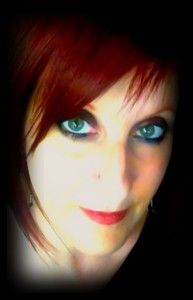 "I'm a chick who writes stuff that makes you laugh. My book A Walk In The Snark hit #1 on the Kindle Motherhood list this past September (do you think they know I talk about sex? Shhh.). It's since hit about oh, SEVEN more times. #woot! I've been nominated for Funniest Blog, Best Humor Writer & Redhead Who Makes A Killer Dirty Martini (okay, I made the last one up, but it's true. Honest.).
I released The Mancode: Exposed right after Thanksgiving 2011! Two books of snarky goodness, baby.
I've been told I write in the style of that Dickens guy. Kidding.
I'm a mom, a wife, and a recovering pharmaceuticals rep. It's been a long process but I'm doing okay, thanks.
I also used to sell Trojan brand condoms. Yeah, it's hilarious, I know. I did it for three years way back when, and I was their top salesperson in the Western Region, a dubious honor at best. My number-one customer was the Mustang Ranch. No, seriously. The Mustang Ranch. I couldn't make stuff like that up.
The experience definitely gave me insights into the… er… ins and outs of men.
Twitter ~~ Website
Join us on Thursday for the final 'For the Love of Love pieces!