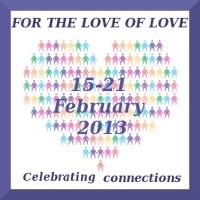 I'm so blessed to have many friends who are talented writers and are willing to share their work. This week and next, I've asked several to join me in the For the Love of Love event. They will be sharing both thoughts on love and a sample of their work. I'm so thrilled to have this opportunity to showcase them and hope you will enjoy getting to know them all a little better!
Regan Black, author of The Matchmaker's Mark, is visiting today to share her love of romance.
Regan's Post
Regan Black
The Matchmaker's Mark excerpt
The Matchmaker's Mark
The Joy of Romance
As a voracious reader there are plenty of genres that regularly call my name, from fantasy to thrillers, but no matter the genre, the books on my keeper shelf always have some romance mixed in. Watching interactions blossom into lasting relationships through the course of the story is pure joy to me.
In my younger days I happily rode along with the characters of teen romance novels through every flutter in the belly when the 'right' guy noticed them, the dreaded awkward moments, right up to the sweet joy of a first kiss.
Today, a romance novel is still one of my ideal treats. To lose myself in tales crafted by my favorite authors is both an indulgence and an escape. It's a renewal and a reward to follow the journey as characters struggle through highs and lows to reach their happily ever after.
As an author, delving into my own characters day in and day out is a different kind of joy. How the relationships grow, what becomes vital to each character, those things provide delightful surprises along the way. The writing process is a different kind of struggle but the happily ever after is no less rewarding.
To me, what makes romance so very special and consistently popular, is the fresh perspective each author brings to the reader. Though characters and backgrounds vary, the joy of romance stems from the universal truth that through our relationships with family, friends, or lovers, being loved matters to us all.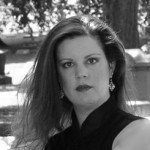 Regan Black is the award-winning author of action-packed paranormal romance and fantasy novels. In addition to several short stories, she's also authored the non-fiction 
Adopt A Greyhound Guide
 and 
Goal Setting for Writers
, a book based on her popular online workshop. Raised in the Midwest and California, she now lives with her family in the South Carolina Low country where the abundance of history and legend fuels her imagination.
Dare watched as Lily got to her feet. Tracked her progress as she approached him, temper sparking like blue flames in her eyes. He'd never seen a more beautiful sight.
"You will not. You are not my keeper. I don't need another brother!"
"I hardly think of you as a sister." She opened her mouth again, but his blood roared in his ears. He captured her mouth with his. Gripping her arms, he dragged her closer until her breasts were crushed to his chest, the friction delightful as the breath sawed in and out of both of them.
Her mouth softened, welcoming his kiss. He reveled in her sweet taste. When her tongue boldly stroked his, he gasped, catching the scent of the roses she processed rather than the lilies she was named for.
She filled his senses, zeroed any hope of rational thought. He'd never been more grateful to be stupid.
His mouth fused with hers as his hands learned the truth of her shape, skimming over lean muscles and molding to her soft curves. Her hips, hot under his palms, were an answer to every male prayer.
But she was not for any other male.
She was for him.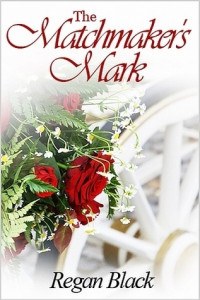 When you're 'more' than human, finding your soulmate isn't as easy as answering a few questions online. It's best to track down Campbell Consulting, a.k.a. the Matchmaker.
In Charleston, South Carolina half-elf Lily has a birthmark her elders vow is a mystical promise of true love. So far she's yet to encounter Mr. Right in either the elf or human realms.
Dare, a wood elf, has led the Matchmaker's security team for years. In town on a simple errand, when the Matchmaker disappears his future is turned inside out.
And Amy Campbell is a completely human English professor about to discover the true magic of the family business…
Join us tomorrow for posts from Amy Edelman and Rachel Thompson!