I was excited to hear that T.M. Souders, author of Waiting on Hope, is launching a virtual book tour company! She's kindly offered to share some details about her new venture, plus the benefits of a virtual book tour.
Virtual Book Tours
by T.M. Souders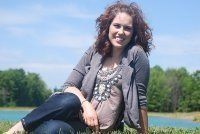 Bon Jovi, Taylor Swift, Rhianna, and Pink: Rock stars and musicians alike go on tour, putting their best music out there for their fans to enjoy, gaining exposure and spreading love of their music from city to city! So, why shouldn't an author do the same?
If you're a reader, I'm sure you've noticed the changes in the world of literature over the last few years. Anyone who visits Amazon's site or stops by their local Barnes & Noble is immediately greeted with mentions of eReaders. In this high tech world of immediate gratification, ebooks are merely one click away from being delivered right to your door. Along with this technology, and the boom in Indie and self-publishing, we see more reliance on promotion of books over the internet than ever before. In past years, an author's book would get published, and if they were lucky their publisher would arrange for a book tour, where they would then travel from one book shop to the next, giving readings, participating in signings, and more. But there is a new and easier way to tour-virtual book tours.
For the reader, book tours are an amazing way to find new books, connect with authors, and even win some awesome swag! Book tours introduce readers to books they may not otherwise have found in the hundreds of thousands of books on Amazon and other sites.
For authors, book tours are an awesome way of gaining great exposure from book blogs and industry sites with established readers. It's a chance to get the word out about a new release or even a book that needs some fresh exposure. And chances are, you're connecting with a group of readers you probably would never have reached otherwise.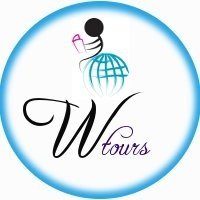 I am writing to both readers and authors today to introduce you to Worldwind Virtual Book Tours. We are a sister company to The Serious Reader (an awesome book site for readers) and are the latest in book tour companies. Readers can expect to see some awesome books rolling in over the coming months, while authors have a chance for a superior tour. Why are we so different? Two things differentiate us from most tour companies. Quality. Most tour companies allow any blog or site to host tours, which means the author may be getting a newbie site, with only a handful of subscribers, leaving little in the way of exposure. All of our blog hosts, however, have been handpicked and scrutinized to make sure that the site has a good following and established readers. We determine this based on several factors, some of which include, blog subscribers, and even a site's Alexa ranking. We help the author through every single step of the tour process and take the stress off the author by handling every aspect of their tour. The author will never need to correspond with a blogger and can expect the best in quality customer service. If there is a problem, we will fix it!
To celebrate our grand opening, we are having a virtual open house, where we invite authors to stop by and check out our site and tour packages. To kick off our opening, we have a huge prize pack for all that stop by and visit! The giveaway includes several industry/writing related ebooks, a FREE BOOK TOUR by Worldwind, a credit to iStock for cover art, and more! So stop by Worldwind on Tuesday, Feb. 5th for our open house and enter for a chance to win!
Authors – go to Worldwind Virtual Book Tours here!
Readers – visit our sister site The Serious Reader here!
About T.M. Souders
T.M. Souders was born in Johnstown, PA and grew up in the suburbs outside of Pittsburgh. She graduated in 2004, from Youngstown State University, with a degree in Psychology and minor in Women's Studies. She is the author of bestselling women's fiction novel, Waiting on Hope, the USA Book Award-winning Finalist, Freedom Road, and the novelette Dashing Through The Snow. She is the founder of The Serious Reader, a site dedicated to connecting with readers one book at a time. She currently lives in rural Ohio with her husband and children.