I'm so excited to welcome Kate Sample to the blog today! Kate has a beautiful voice and is a talented voice over artist. Kate is sharing her thoughts on how audio can really bring a book to life.
Audio Really Brings Books to Life
by Kate Sample
We asked Kate for her top audio book picks.  She chose the following primarily to showcase narrator skill and diversity.  Plus samples (no pun intended) can be heard on sites like www.audible.com.

Meryl Streep narrating Heartburn by Nora Ephron, The Velveteen Rabbit by Margery Williams, and The Testament of Mary by Colm Toibin.  Jim Dale narrating the Harry Potter series.  Simon Jones narrating The Hitchhikers Guide to the Galaxy.  Judi Dench narrating Winnie-the-Pooh.
About Kate Sample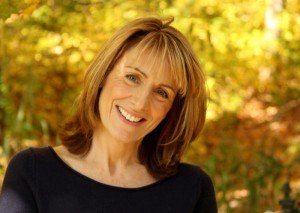 Kate Sample is a Boston-based British voice over artist with a state-of-the-art home studio.  In addition to her commercial audio book and voice over work, Kate works at the Perkins School for the Blind in Watertown MA on a voluntary basis where she is currently recording In Leah's Wake by Terri Giuliano Long.  The Perkins Library serves over 20,000 patrons who are sight impaired or otherwise print handicapped.
Kate's soothing and warm British voice is ideal for audio books and other voice over projects.  Have a listen at www.BostonBritVoice.com.  You can also hear Kate's audio book samples at www.acx.com. Use the Search button (top right) to find Kate Sample under Narrators for Hire.