USA Literary Road Trip: Holiday Flurry
During the month of December, Placing Literature is featuring In Leah's Wake and my upcoming novel Until I Come Home. To celebrate I'd like to invite you to join me in a virtual literary road trip across the United States.

We took a break from our tour for the holidays but now we're back with a flurry of stops!
Wyoming
Wyoming also provides our second stop to a ranch in Jackson Hole, setting of Tonya Kinzer's romance 'Come Tame Me.'
New Mexico
A lengthy journey to New Mexico now where we join the Santa Fe Trail with Lisa Day's historical fiction novel 'Love & Betrayal on the Santa Fe.'
Hawaii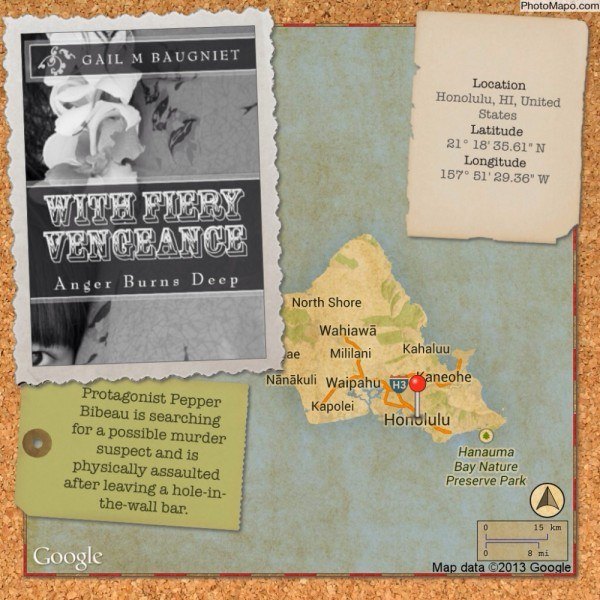 Our final stop of the tour takes us to Honolulu, Hawaii for a thriller penned by Gail M Baugniet.
The USA Literary Trip Map
Thank you!
Thank you to everyone who has contributed to or followed the USA Literary Road Trip! It's been such good fun and a wonderful way to lead up to the new year. In February, we'll be running an International Literary Love Trip.
Watch out for the #littripUSA video roundup that we'll be posting on YouTube in a few days!
Giveaway
We're offering up a US Literary map for USA/Canada residents or a UK Literary map for UK/Europe residents. Spread the word, enter the polls, submit your locations – each of these will give you a chance to win. Check back every day for repeat entries!
Check out the Twitter chat, Instagram and Pinterest pics (#littripUSA). You can easily follow the #littripUSA Twitter feed here.