For any author, knowing where to start when you're hiring people can be one of the biggest challenges. Who do you hire? How can you vet them? Professional proofreader Julia Gibbs has kindly shared a helpful Q&A post to help you address your biggest fears, questions or misconceptions. Thank you, Julia!
Q&A with Julia Gibbs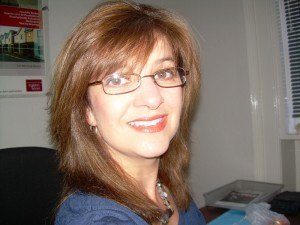 I get asked a lot of different things about proofreading in general; sometimes people think they're asking me a silly question, but there's no such thing—after all, you want to have as much information as possible before you hand over your hard-earned money to someone you probably haven't even met in person—so here are answers to some questions that I've been asked!
Q: What if you think my book's no good? If it's a genre that you don't like?
A: First and foremost, it doesn't matter what genre you choose, or whether I 'like' it, my role is to correct grammar, punctuation and spelling. Whether you're writing a horror story, coming of age novel, or 69 Shades of whatever colour you like, does not concern me at all! Secondly, although this is not strictly the remit of a proofreader, I will point out to you if I see a word repeated too many times in a sentence, or if I think something in the plot doesn't work (I'm nice like that, you see!)
Q: Do I really need a proofreader? I've read through my work lots of times, and my friend went through it for me too.
A: Ha, you'd be surprised! I mean, really surprised. In the novels of even the most articulate, educated writers, I normally find between 300-800 errors. How can this be? Well, it's because when you read your own work you see what you expect to see, not what's actually there. And here's a fascinating yet (for an author) somewhat chilling fact: if you read a sentence of, say, 10 words, the brain only reads the 1st, 5th and 10th word—if the words are in the wrong order, or if there's one missing, the brain makes sense of it for you, so you think it's OK! Imagine how careful a proofreader has to be. Scary stuff, huh?
I would also add that your friend has a different mind-set to that of an impartial proofreader. They may subconsciously wish not to upset you by finding too many errors, and unless they've got the experience of reading a book whilst looking for errors, they may skip-read without meaning to.
Anyone can miss errors. That's why I read through all my manuscripts at least twice.
Q: Do a few typos really matter? A lot of readers don't care about them, it's the story they are interested in.
A: But a lot of other readers do care about typos, and so will you if some of these readers decide to write a review in which they point them out—as they do.
Don't forget, the reading public doesn't care how long it took you to write the book, or how much of a labour of love it was for you. One of my clients once said that a typo is something you miss in 100 edits, but see immediately the book is published. So true!
Q: How much does it cost, how long does it take? And what's involved?
A: Okay, here's the nitty-gritty!
I charge £3.50 per 1,000 words. For my US clients, this is $5.50, and for Europeans, €4.2. I can also invoice in the currency of your choice. I will correct the following:
Spelling errors
Punctuation errors
Grammatical errors
Missing or duplicated words
Misapplied or inconsistent tenses
Wrongly assigned dependent clauses (dangling modifiers)
And any other typos I can lay my hands on!
Editors are not the same as proofreaders, and will perform such services as: suggesting cutting out characters; changing or omitting dialogue; changing the narrative arc of the novel; moving chapters around; and various other suggestions that will in their opinion improve the book. I, on the other hand, don't alter the writer's work apart from correcting mistakes.
I make the corrections by using the Track Changes function in a Word document, whereby you can then accept or reject the changes singly or all together. I send you the MS with the changes shown, so that you can see what I have done, and also a second version with the changes implemented, for your information; not every client wishes to look through all the changes themselves, but I think you should be aware of what has been done.
Q: At what stage should I give my novel to a proofreader?
A: Proofreading is the last stage of your novel, before formatting and publishing. Editing comes before proofreading. Please bear in mind that not all authors need to hire an editor, many can edit their own work, I've known quite a few who can!
Q: How do I know if you're any good? How will I know if someone's a bad proofreader?
A: Easy! Ask for testimonials, from writers whom you can contact. Get a good few of these testimonials, not just two or three which look as if they're from the proofreader's friends trying to do them a favour! Here's the link to my testimonials.
Q: Seriously, are there some really bad or even conmen proofreaders out there?
A: Sadly, yes. I have come across some real horror stories from clients who have come to me after paying a proofreader who did a really bad job. Here are some real-life examples of what these so-called proofreaders missed:
A short story that had a typo in the first word
A 30,000-word novella in which I found over 800 errors
A first novel that had been self-published and then received bad reviews because of typos. I found five quite tiny ones on the first page alone
The authors concerned had my great sympathy. Authors can't be blamed for these mistakes, it's what happens when they are in full creative flow. But it's my job to correct those errors, and I will hunt them down and wipe them out!
Thank you again to Julia for this incredibly helpful post! To find out more about Julia visit her website, find her on Google+ or follow her on Twitter.
Why not share your proofreading experiences in the comments below?