Modern technology makes it easier than ever before for authors to speak to their readers. From Twitter chats to Facebook events, from G+ hangouts to Goodreads Q&A, we can reach people all over the world. The trick is in knowing which tools to use to maximise our online time. Today's post from Holly Chavez looks as six of the best tools for online meetings, whether it be with your editor, agent or a new fan!
6 of the Best (and Cheapest) Tools for Online Meetings
by Holly Chavez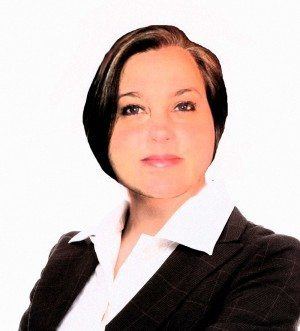 Whether you are an author, blogger, or work in an office setting, online meetings make it much easier to quickly and affordably bring people together. However, it is critical to utilize resources that work effectively and enable everyone to feel connected. Skype is one of the most commonly mentioned options, but the reality is that it is VERY annoying to work with at times. After all, the video quality cannot even compete with iPhone's Facetime app, and it is difficult to get everyone in the shot. Therefore, unless you are using the audio only portion of Skype, it is definitely best to look into other platforms in order to receive better results.
Which Online Meeting Tools Are the Best?
There is a long list of online meeting tools available, and each option has pros and cons. Due to this, it is a good idea to carefully compare each applicable platform so that you can make an informed decision. Your company's specific online meeting needs should be the primary factor that helps you make the right choice. In other words, if your online meetings will only have two participants instead of dozens, you can easily use a more simplistic method. You will also want to pay close attention to the reporting tools that are offered and whether or not they are necessary for your meetings.
Six Inexpensive and Powerful Online Meeting Tools
1. GoToMeeting
Video is an option with GoToMeeting, but they are also a reliable source for online voice conferencing. This meeting tool has options for conferences, webinars, training and open voice plans. One of the best aspects of GoToMeeting is their 30 day free trial, and you can also take advantage of completely free online meetings for up to three participants at a time. Everyone involved will receive a toll free number to call, and the organizer will be able to see who joins in. If you need a larger quantity of participants or enhanced options such as the ability to record each meeting, you can purchase a monthly service plan that starts at $39.
2. Totally Free Conference Calls
If video is not important, you can utilize the Totally Free Conference Call platform to have a voice meeting with up to 250 participants. One of the biggest perks of this tool is that people can call in without being online, and the phone number will always stay the same for your company. There is also a comprehensive moderator dashboard, and you will receive a report at the end of each call with critical data such as how many people joined in. It is not necessary to pay for this platform's services, regardless of how many calls you make per month. However, if you want to host a call with more than 250 people or prefer specialized features, you can upgrade your account starting at $15 per month.
3. TeamViewer
The number of people who will be joining your online meetings will help you determine if TeamViewer is a good deal. This software only needs to be loaded on your side, so your clients can participate without needing to download anything. If you are using this for personal reasons or for online meetings with 25 or fewer people, you can take advantage of the free software option. Your meetings will include audio, video, screen sharing and file sharing, and you can join in from a computer or smartphone. If you need to add more than 25 people to your meetings, you will have the option to upgrade to a business class license. These licenses start at $749, but they do not require any additional monthly fees.
4. Google+ Hangouts
Although Google+ is still struggling to become a popular social networking site, it does have one advantage over other websites such as Facebook: it provides a free platform for online meetings. Instead of paying a monthly fee to one of the other companies mentioned on this list, you can take advantage of Google+ Hangouts to have an online group meeting that includes video and the ability to share documents and screens with other participants. Google+ Hangouts are limited to 10 people at a time for video purposes, but the free messaging and voice calls option allows you to communicate with up to 150 participants at once. In fact, these robust and completely free features enabled Google+ Hangouts to be voted as one of the top five online meeting tools during a Lifehacker survey.
5. Fuze
From a video conference standpoint, Fuze is one of the most powerful and affordable options that is currently available. Companies that do not need to add a lot of people to their video calls can have three participants at a time with three live video streams, unlimited VoIP, screen sharing and cloud content for free. When you sign up for this option, you will also receive a 30 day free trial for Fuze's Pro Plan. This mid-tier option expands the amount of participants to 25, and it comes with 12 video streams and the addition of unlimited U.S. toll audio. Fuze offers a Premium Plan for businesses that need more robust features, including having up to 250 participants, recording options and the ability to host webinars. These paid plans start at $20 per month.
6. Join.Me
This tool provides users with multiple ways to interact with each other. For example, if you simply need to discuss something via a VoIP call while sharing someone else's screen, you can utilize Join.Me's free basic program. However, if you want advanced functionality such as additional online meeting tools and unlimited audio conferencing, you will need to upgrade to a monthly paid account that starts at less than $15. Join.Me does offer a free trial, so you will be able to take their meeting interface for a test run before you purchase anything. This can be the perfect solution for companies that host meeting infrequently. After all, signing up for a free trial as needed makes perfect sense if you do not have online meetings on a monthly basis.
Each of these online meeting tools make it unnecessary to rely on the more simplistic Skype platform, and they will enable you to bring a large list of people together at one time. Now you only need to determine if voice or video conferencing is the best choice for your business. Fortunately, you can try out all six of these options for free, and this should make it relatively simple to determine which tool can fulfill your meeting needs without breaking your budget. As an added bonus, smaller meetings can be hosted via platforms such as Google+ Hangouts without ever needing to invest even a single penny.
About Holly Chavez
Holly Chavez is a former engineer, current writer and business entrepreneur. She is also a graduate of the BS program at Southern Polytechnic University where she minored in Business Management. She currently manages content for health & wellness and supplement sites such as
Peak Nootropics
, and is also the Project Manager for the Atlanta startup agency,
Quality Content Plus
.